Hello Sweet Scrappers.
ShannonG here with another installment of our weekly Gallery Stand Outs-Every week a Sugarbabe picks 4 LO's from our gallery to be featured our blog.  Each LO comes from one of our Challenge A Day challenges!
1st up is this great LO from Tracy:I love the great pictures and how much emotion her little one is showing at her graduation from Preschool:
Bittersweet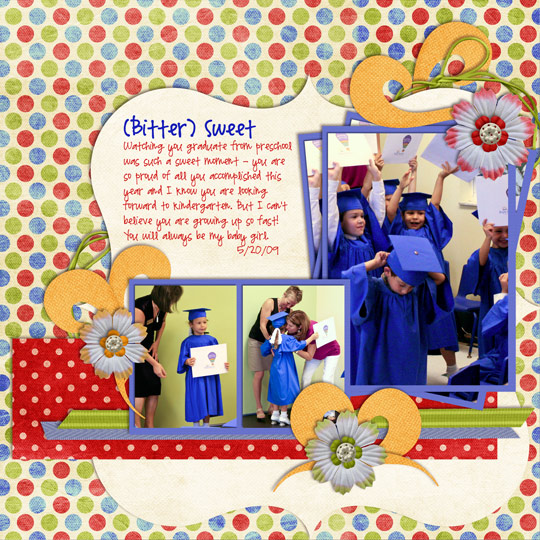 Great work Tracy!!
Next up is Val with her fun LO for the Recipe Challenge,
I love the solid background and how she used the wave piece to add movement to her page.
Fishing Lessons


Awesome job Val!
How about this page clearskies made for the Paper 2 Digi Challenge?
I love how she curved her title, and mixed the upper and lower case letters.
Calling Gee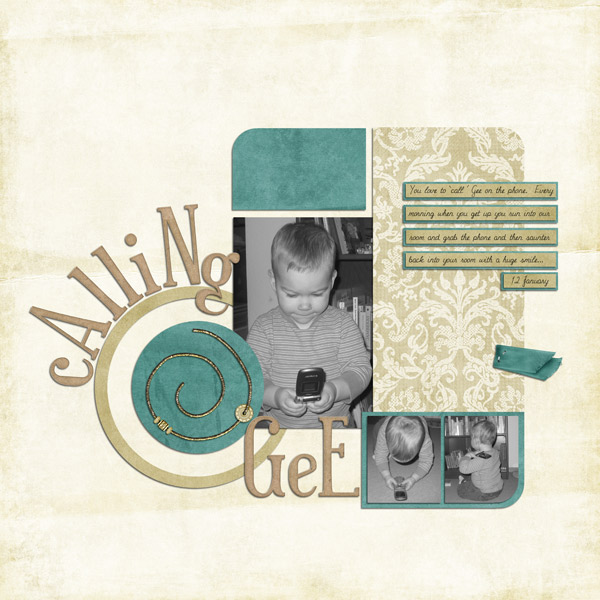 Fantastic title work clearskies!!
Finally from our newest SAL Mari's LO.
My Captain
How perfect is her pic for KCB's Lil' Sailor? I also love the date element tucked in the corner.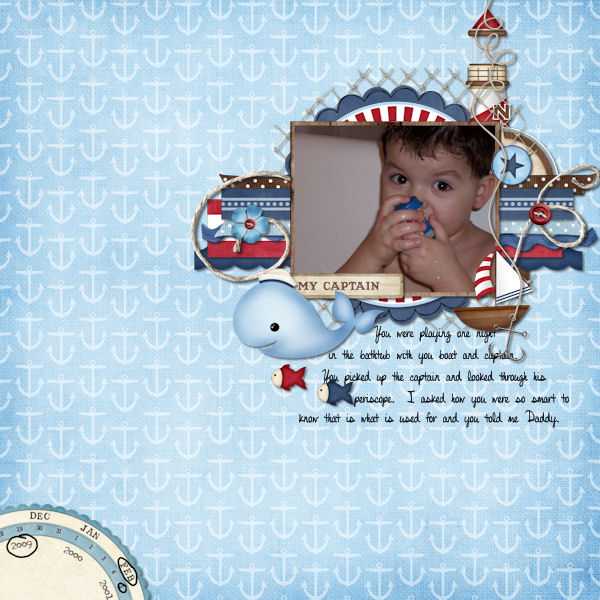 So cute Mari!
So there it is, another exciting week of SGSO's. Keep rocking our challenges and filling our gallery with your WONDERFUL LO's! All of you are truly an inspiration every single week! Thank-You for all you do to make Sweet Shoppe Designs the most wonderfully sweet place in all of Digi-Land!
ShannonG