Posted by Robin Carlton •
Happy April Fool's Day sweeties!! Hope your day is full of fun and maybe a few innocent pranks here and there!!

Today we're featuring an awesome scrapper and that's no joke!! Keela Fox has been a member of our community for awhile. Her husband and 3 adorable boys are found throughout her awesome gallery!!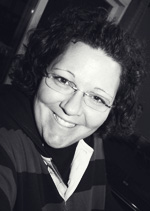 I've been digital scrapbooking for 6 years. I started with Microsoft Digital Image Pro. About 6 months ago I switched to Photoshop CS5 and I love it!!
What gets your scrap mojo going? – Honestly, most of the time it's just getting a new kit to play with. I almost always have pictures to go with every kit. It makes me excited to play!!
What do you do when you're not online? – Cook, clean and enjoy my family
What colors do you love to work with? – I love all colors, but with 3 boys, I seem to use a lot of blue!!

Are you a kit scrapper or more of a hodge podge scrapper? – I'm a kit scrapper. I love the challenge of using what is in the kit. If I need a staple or something small, I will go to my favorite one by the same designer. I hardly ever do a hodge podge layout.
I've asked Keela to show us 3 of her favorite layouts and tell us a bit about why they're favorites.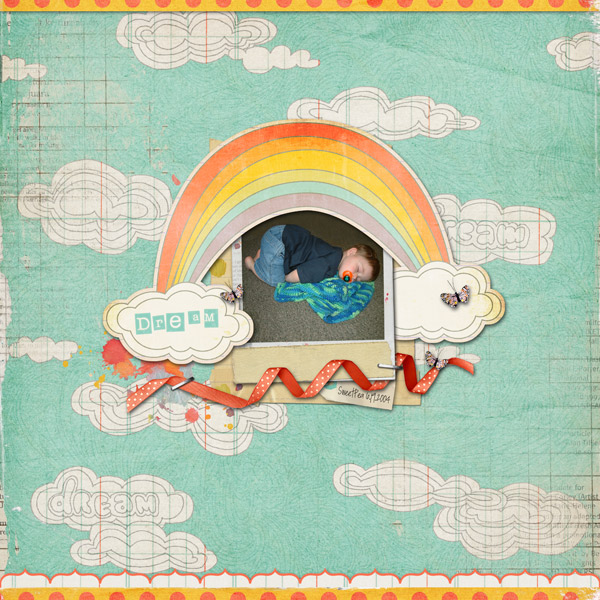 I love the dreamy tone of this kit. It is also one of my favorite pictures of my second son, Tristin.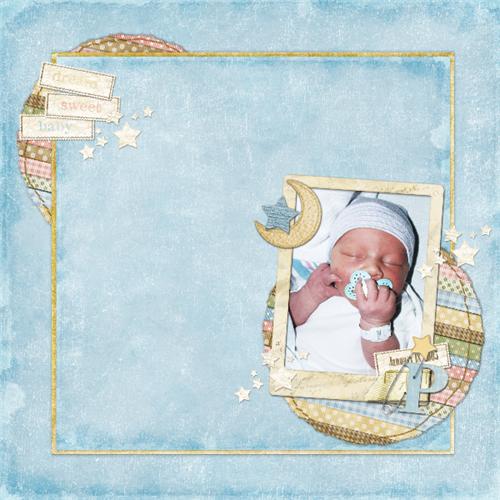 I went back two years to find this favorite!! This is one that I keep going back to look at. It's probably because it's a "baby layout" – they will never be this young again!! I'm so glad I have it scrapped and that the memory is preserved.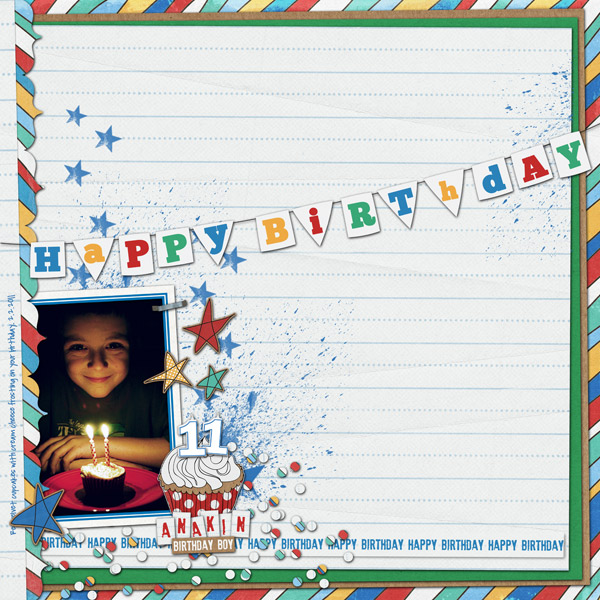 Another recent layout. Being a kit scrapper, I love when I sit down to scrap and it all just pulls together quickly because it's an amazing kit. One of my faves for sure!!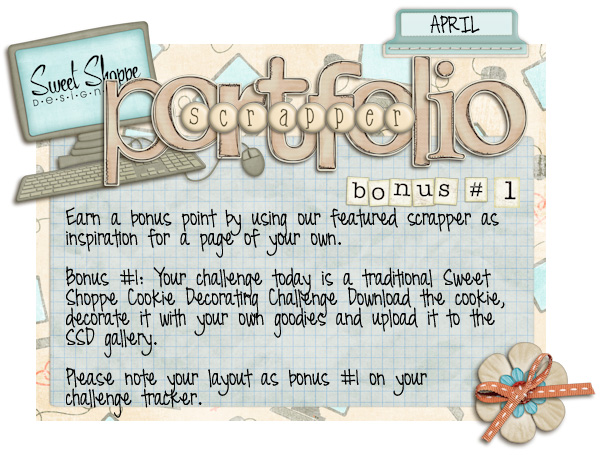 Featured Scrapper Challenge (Bonus #1) for your April Scrapper's Portfolio.
Your challenge today is a traditional Sweet Shoppe Cookie Decorating Challenge. Download the cookie, decorate it with your own goodies and upload it to the SSD gallery. Don't forget to edit your portfolio with your layout.
**Please note this challenge is worth 1 point and cannot be combined with any other portfolio prompts except for the NR bonus point for a total of 2 points.**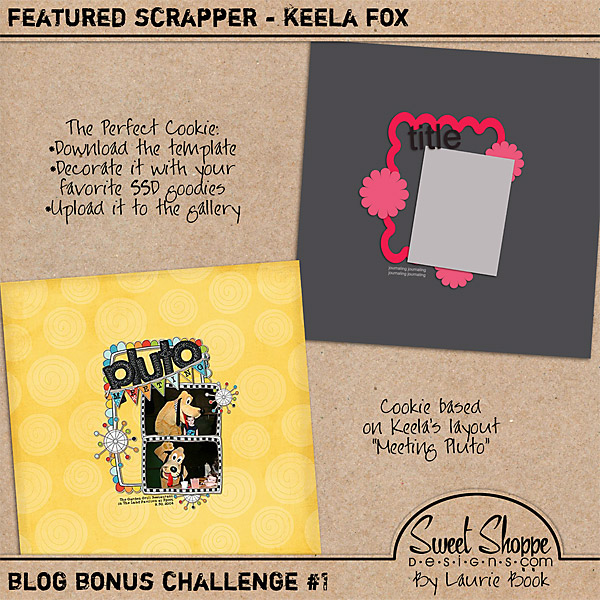 And here are some gorgeous layouts from our amazing Babes!!
Shannon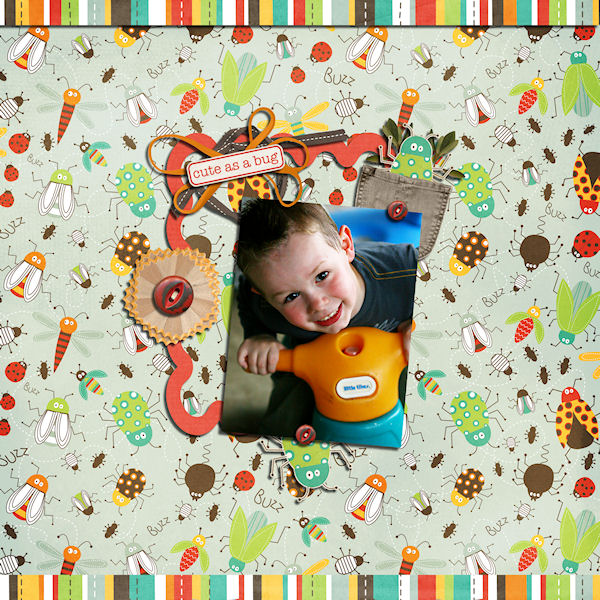 Credits: Bug Out by Dani Mogstad and Traci Reed
Steph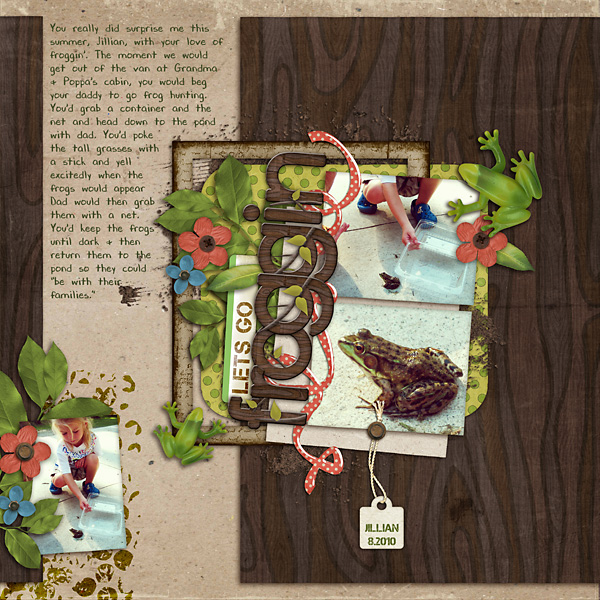 Credits: Adventures in My Backyard by Jenn Barrette, Frame It 11 by Melissa Bennett, Garden Botanicals and Tag by Julie Billingsley, File Sticker by Katie Pertiet. Font Capture it and DJB Chalk It Up by Darcy Baldwin
Sue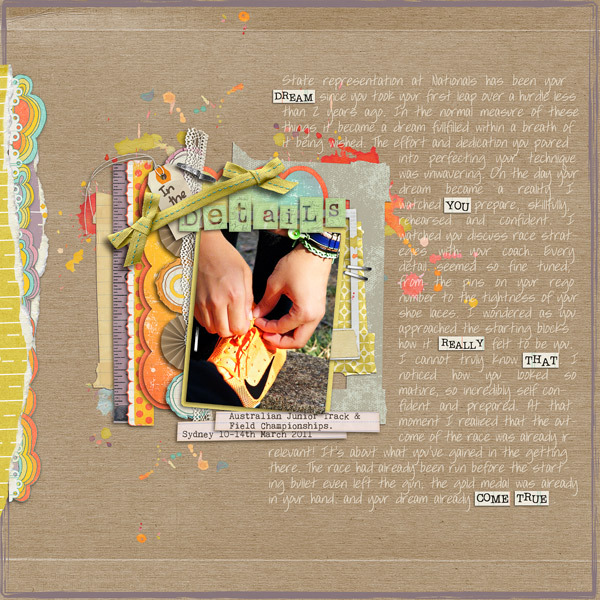 Credits: Chasing Rainbows by Dani Mogstad and Jenn Barrette, Boxed In by Misty Cato, Fonts are DJB Executive, DJB Amy V Print by Darcy Baldwin and Kingthings Typewriter 2
Me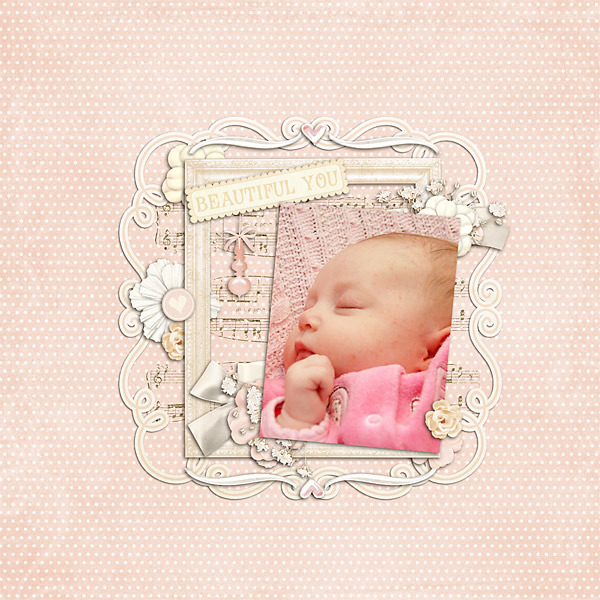 Credits: Formal Elegance by Eva Kipler and Krystal Hartley
Thanks for playing along!! Can't wait to see what you do with the cookie!!