Posted by Nikki Hawkins •
Hello everyone! Today we've got another amazing scrapper to feature for you along with one more bonus challenge for the month! So let's get right to it by getting to know one of my favorite scrappers, Debra (4noisyboys), a little better!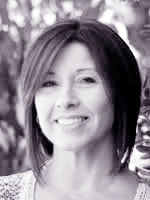 Hey there everyone! I'm Debra (aka 4noisyboys). I live in sunny southern California with my husband (Rick) of 29 years, and three of my four boys. My oldest is Ryan, and he'll be 28 this year. Casey is 25, Patrick is 23, and Eric is 19. We are kind of a crazy cat family too. We have three of them right now and they just add to all the craziness in our home.
I've been scrapping digitally for almost five years now. I started on PSE3 and now I'm using CS4. I started by paper scrapping and made a few books, but I hated getting everything out and making a mess. I knew there had to be a better way, so when I saw an article in a scrap magazine about digital scrapbooking, I ran out and got PSE3 and never looked back!
What was the title of your very first layout?
The title of my first layout was simply "Eric".
When not online, what do you do?
When I'm not online, I'm either at work, cleaning house, out walking, reading, shopping or playing Words With Friends!
What is your favorite thing to snack on when scrapping?
I really don't snack while scrapping, but if I do have one thing, it would be tortilla chips. I can't eat just one!
What aspect of scrapping do you think you are best at?
Since people comment on my layering and clusters, I'd have to say that is the one area of scrapping that I'm best at. I try to make simple layouts and I've done a few, but I really can't stop at just a few elements. I try to use as many as I can in a kit. I'm also a template lover and hate to make a layout without one. I like to make them my own though as much as I can.
Could you share three of your favorite layouts with us?
Choosing just 3 of my favorite layouts is really hard. There are so many I love and for so many different reasons.
Here is one of me that I did, and I'm not sure if it's the kit, the colors, or what…but it's one of my most favorite "about me" pages.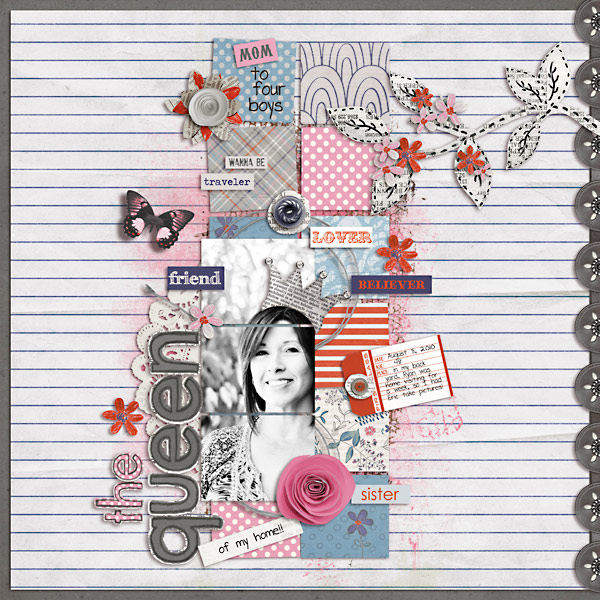 Here's another favorite of mine. It's of my youngest when he was a baby. I just love any of my layouts from when my boys were small. I love using La's kits for them too!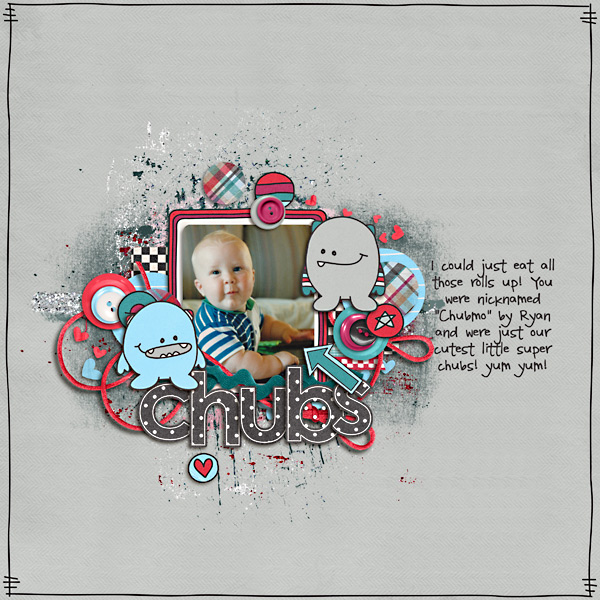 and here's one I love that is of my brother and me when we were small. Jenn's vintage style kit was just perfect for it.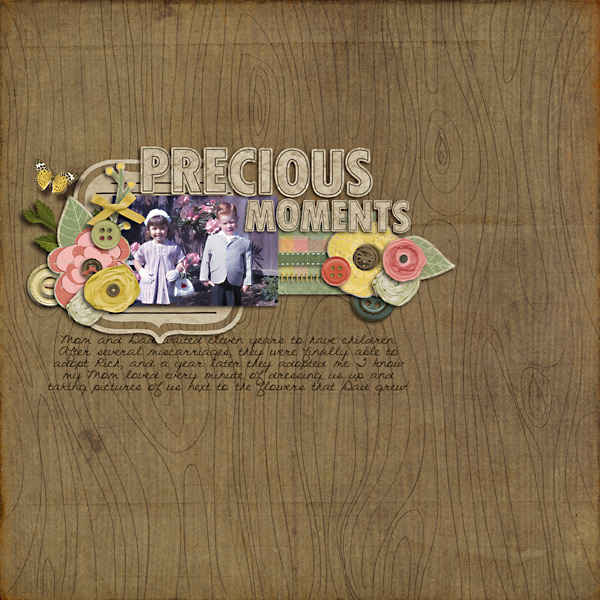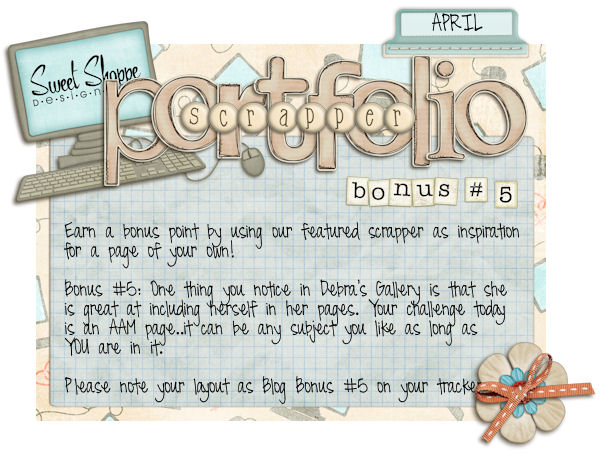 Featured Scrapper Challenge (Bonus #5) for your April 2011 Scrapper's Portfolio
One thing you notice in Debra's Gallery is that she is great at including herself in her pages. Your challenge today is an AAM page..it can be any subject you like as long as YOU are in it.
**please note this challenge is worth 1 point and cannot be combined with other portfolio prompts except for NR bonus point for a total of 2 points.**
and some fabulous examples from our Sugar Babes:
by Dana
using What She Said by Fee Jardine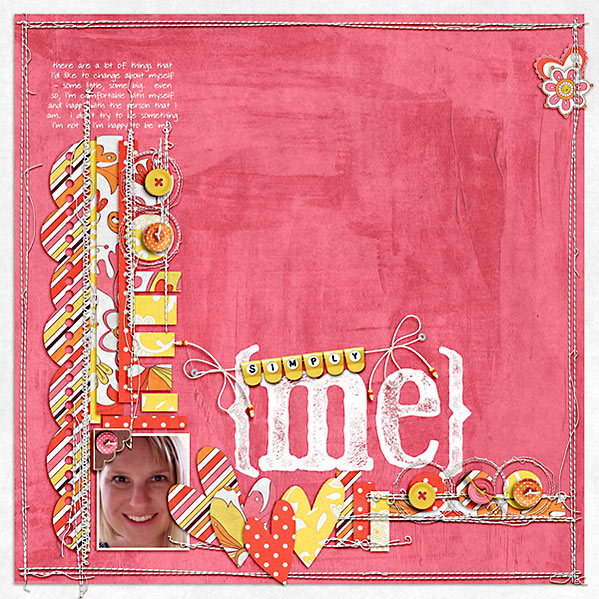 by Keely
using Love You Rain or Shine by Shawna Clingerman and Lindsay Sparkes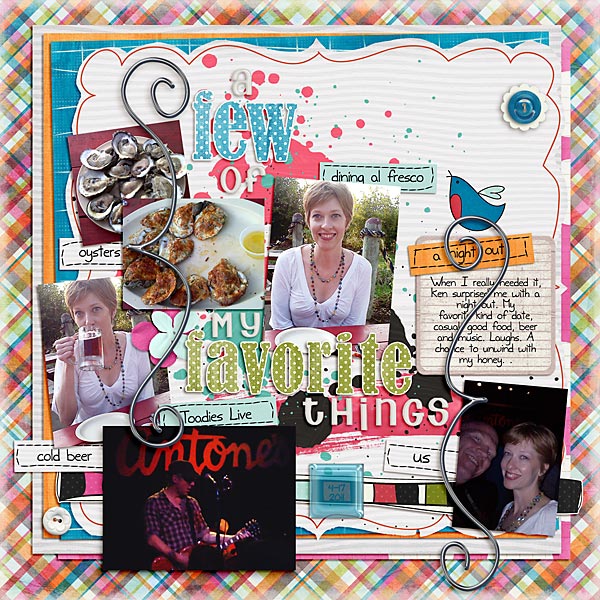 Don't forget to edit your Portfolio with your page for this challenge!
NOTE: These Bonus Challenges are EXTRA on top of the Posted Portfolio Challenges.  They CANNOT be combined with any other challenge and stand alone (except New Release bonus pt).  Please feel free to PM me with any questions – nikkiARNGwife.  Thanks!