Posted by Nikki Hawkins •
Hello again everyone! I hope everyone is loving the challenges this month. We have such fun coming up with ideas for each portfolio and it's even more fun to see the thread explode with all of your layouts. This week we're featuring another long-time Babe – Jenny!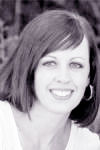 I am a SAHM to 4 kids – 2 boys and 2 girls. My oldest is 12 and my youngest is 2. I have been married to my husband, Justin, for 15 years. We currently reside in Arizona.
I started out as a paper scrapper back in the mid-90′s. After having 3 kids, I was finding it more and more difficult to pull everything out and getting anything done so I started to dabble in digital scrapbooking. In 2006, I made the complete switch to digital and have never looked back. I currently use PSE 8 to scrap all of my pages.
How long have you been a Babe?
Since 2007
Tell us a little about your scrapping "style" if you have one.
Ahh-this is a hard question. I am not sure I have a style. Most of the time I feel like I am still trying to find my style or that I just like trying different styles depending upon my mood. Overall, I think my pages are on the simple side.
What are 2 things you consider yourself to be very good at?
I enjoy the process of editing photos, photo placement and picking out coordinating papers.
What is the most challenging part of scrapping to you?
I always seem to struggle with adding the finishing touches to a layout. I am not a good embellisher (is that a word?) and it takes me a long time to feel like my layout is finished.
And here are 3 of Jenny's favorite layouts: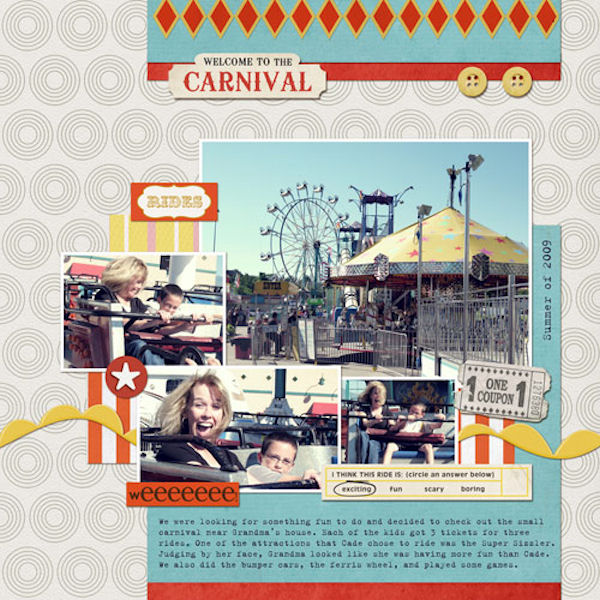 I loved how everything came together in this layout – photo effects and the kit and some favorite photos of my mom and son.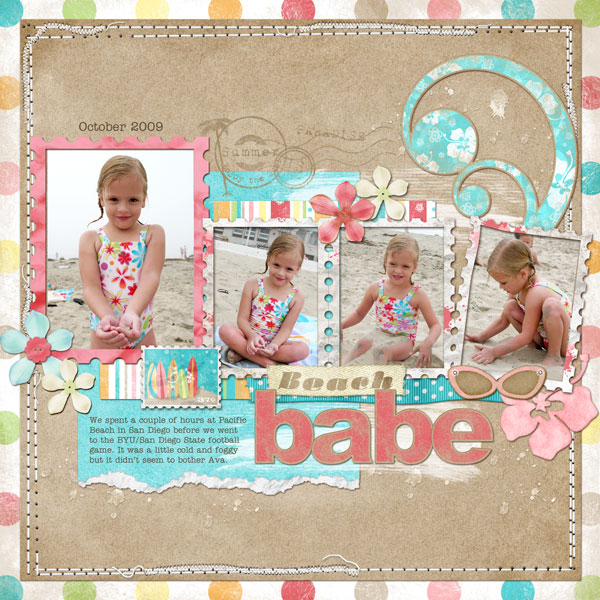 I just love the details and design of this layout.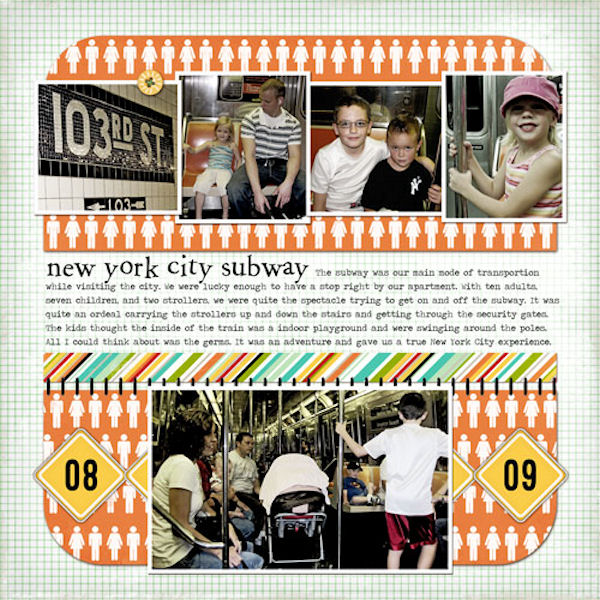 This layout is a fun memory for our family. I had fun using a more graphic-style.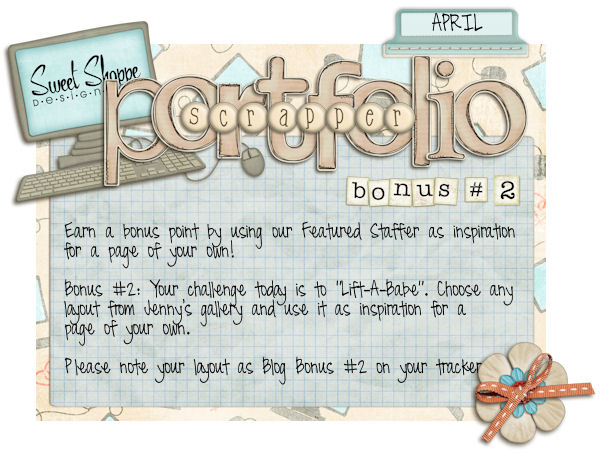 Earn a bonus point by using our Featured Staffer as inspiration for a page of your own!

Bonus #2: Your challenge today is to "Lift-A-Babe". Choose any layout from Jenny's gallery and use it as inspiration for a page of your own.
Please note your layout as Blog Bonus #2 on your tracker.
And now for from Sweet Babe Inspiration:
by Tracy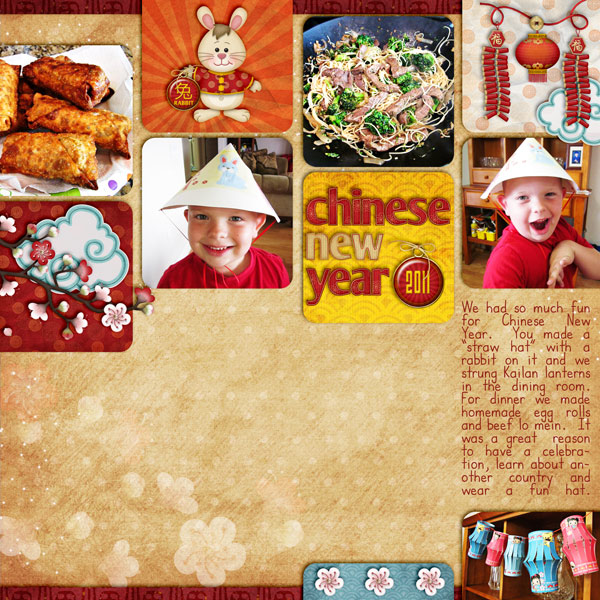 Tracy lifted Jenny's layout Happy, and used Chinese New Year Kit and Zodiac by Lliela Designs and DJB Mrs. Webster by Darcy Baldwin
by Celeste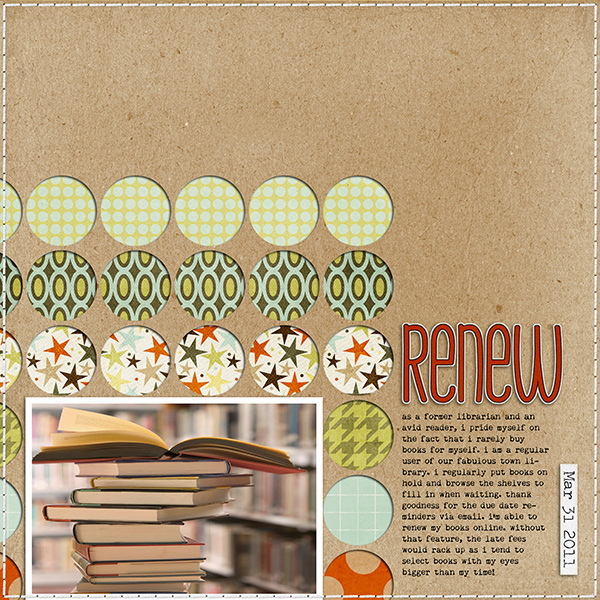 Celeste lifted Jenny's layout Cute Boy and used Who's Your Caddy by Libby Pritchett
and by Me (Nikki)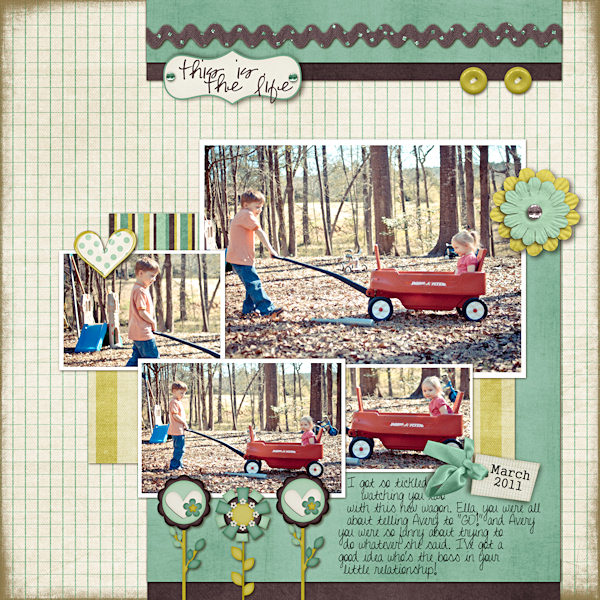 I lifted Jenny's layout Carnival and used Fancy Pants by Traci Reed and DJB Callie by Darcy Baldwin coming to the Shoppe tomorrow 4/9.
Don't forget to edit your Portfolio with your page for this challenge!
NOTE: These Bonus Challenges are EXTRA on top of the Posted Portfolio Challenges.  They CANNOT be combined with any other challenge and stand alone (except New Release bonus pt).  Please feel free to PM me with any questions – nikkiARNGwife.  Thanks!