Posted by Stephanie Czosnek •
I am excited to be presenting to you a very lovely kit that caught my eye while searching the shop for a kit to feature. It's "Pixie Dust" by Shawna Clingerman!
The sweet little fairies and the wings along with the pastel colors (prefect for April's Portfolio challenge #16) mixed with kraft. I just fell in love with this kit!  Our Babes took the PCPD challenge and created some great looking layouts.
Here is Jamie's Layout. She used the kit along with Cindy's Half Pack 10 by Cindy (flipped, shrunk and modified) and DJB Zoe by Darcy Baldwin.
Amy's layout plays on the pastels for a baby page. What a GREAT idea!
Here is Celeste's layout with a gorgeous black and white photo conversion.  Celeste also uses Darcy's Ashley Q font.
Here is my layout. I did a little extraction to get the wings on my daughter. I found the quote from Quote Garden.
And because I am in awe of anything hybrid (I stink at gluing and sticking and cutting.) I saved Julie's Tooth Fairy Box for last. Isn't this CUTE?!?! LOVE the snowflake sparkle. What a great way to use a winter item for a non-winter project. Love.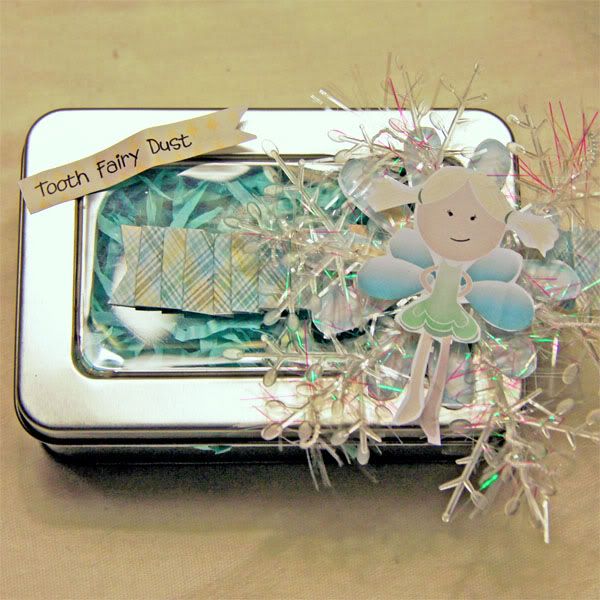 Have a great one!
Stephanie