Good morning everyone! Erin here with today's post. I originally was going to post about the sewing projects for the new baby but my sewing machine decided to break down mid-project so I wasn't able to finish! (this is what I was making – a nursing cover and a boppy cover!) Thankfully my MIL took the projects back home with her to finish so I won't have to wait for my sewing machine to get fixed before finishing them up.
Anyways – since that project went bust, I decided to post about the fun afternoon Blake and I had on Monday. I've been putting off going thru all the hand-me-down baby clothes because I knew it would be a daunting task. But since the baby is due in less then 3 weeks (and heck he might even be early!) I knew I couldn't put it off any longer.  But you know what? The task actually ended up being kind of fun! Blake loved looking at the clothes he wore - he even tried to put a few of the items on! (I told him it wouldn't work but he had to try!) His favorite outfits are ones that have dinosaurs on them and anything Halloween.  He was quite excited to discover that a Halloween bib actually fit him! LOL Silly boy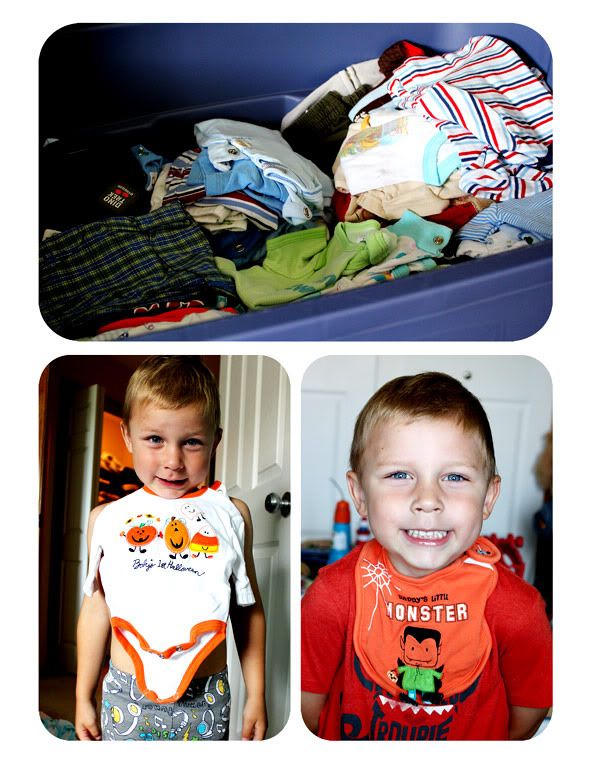 Also on Monday I was able to set up the bassinett.  And this bassinett is pretty special for my family.  It has been handed down for over 50 years.  My mom was the first baby to sleep in it.  Our new baby will be the 9th. So it is very special to have this bassinett set up and ready to go. It makes me wonder who will be the next in my family to use it?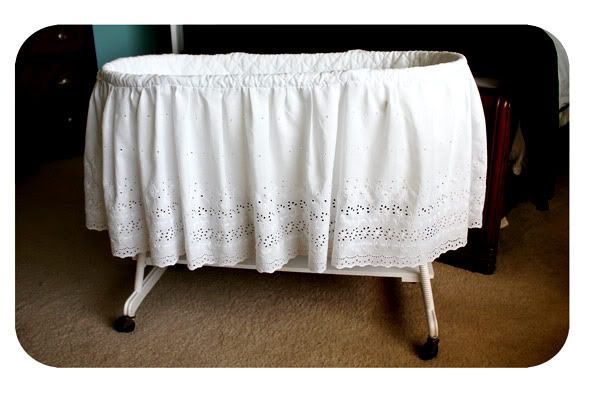 Alrighty – that's it from me today.  All those baby clothes we sorted thru and washed? Well they are sitting in a laundry basket because I need to make room in the closet and dresser for them! LOL Hopefully I'll accomplish that task today

I hope everyone has a fantastic day!