Hey sweeties… this is Aly with you today to begin a month of thanks. I know we have been talking about this in the forums, and I am really excited to participate in this project. I don't know why I need an excuse to count my blessings, but it seems like every November I recognize my blessings more. This year I want to participate in the 30 Days of Thanks, but thought I would think outside of my normal range… I attempted a hybrid project! Ever since I stopped paper scrapping I swear I am allergic to paper and scissors, I love how it turned out!I used this gorgeous kit by Jenn Barrette and Shawna Clingerman.
I made 30 digital pages, but them out and then glued them back to back to make the pages. I found the 7Gypsies book cover in my stash, and bound it all together with my Bind it All. It was simple! I think another challenging part of Hybrid is taking great photos… I still need to work on that.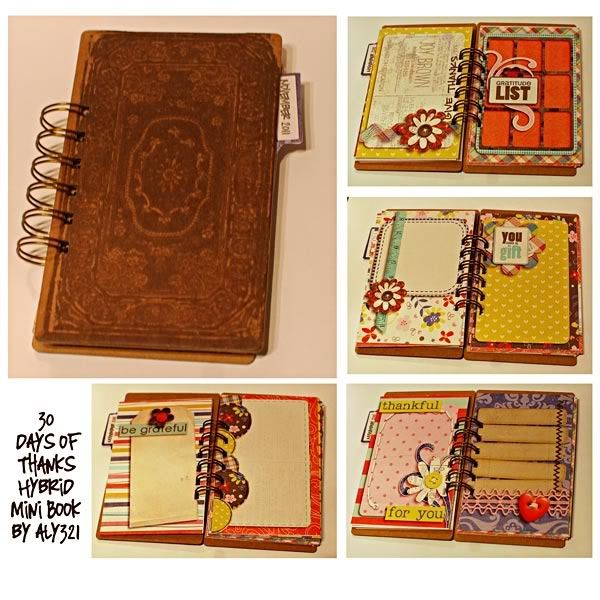 Hope this inspires you to be thankful this month, and throughout the coming days and year.