Hi everyone!  Traci here and I've been doing a lot of thinking lately about OTHER crafts I really enjoy. This time of year, I always get in the mood to bake, craft, and generally just homemake.  Are there other crafts/hobbies you enjoy doing besides just scrapbooking?  Here are a few of my favorites, I'd love to hear about yours!
1. Knitting/Crocheting
Oh yes, I can do both! I'm talented that way

 I find knitting or crocheting something while watching TV relaxes me like nothing else, but also makes me feel like I'm accomplishing something so that I don't feel TRULY lazy.  Most recently, I crocheted this owl hat for Finn's Halloween costume: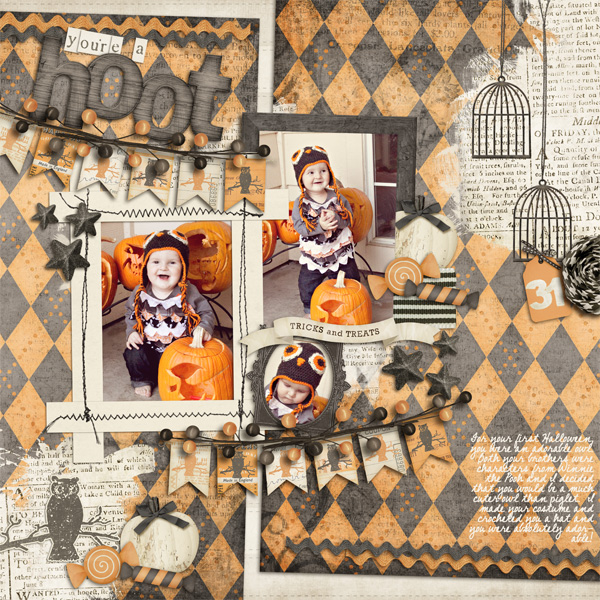 2. Sewing
Ok, I don't do this as often because I find it unnecessarily stressful. But I still pin a bunch of sewing projects on Pinterest and hope for the day I actually LIKE sewing.  I haven't sewn anything in a few years, but I lovemaking useful things like these pajamas I made a few years ago for the kids..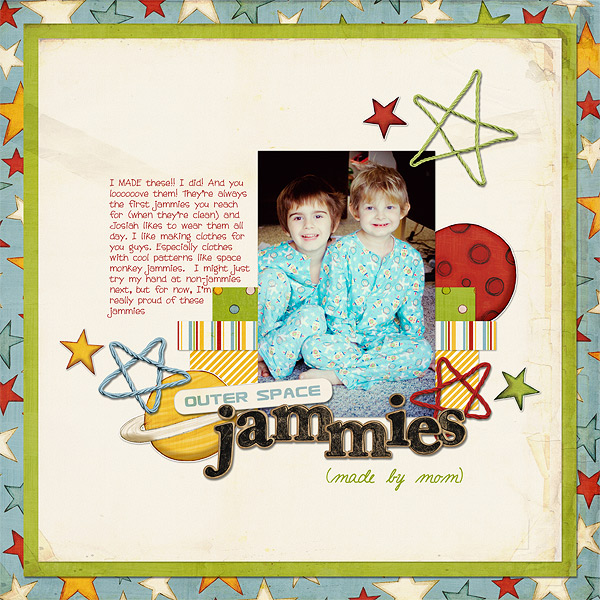 3. Baking and Cooking
I think I prefer making dinner over baking but I do a lot of both.  I LOVE trying new recipes and discovering awesome food!  This summer we did a lot of pancake drawing and I made these adorable cookie monster cookies.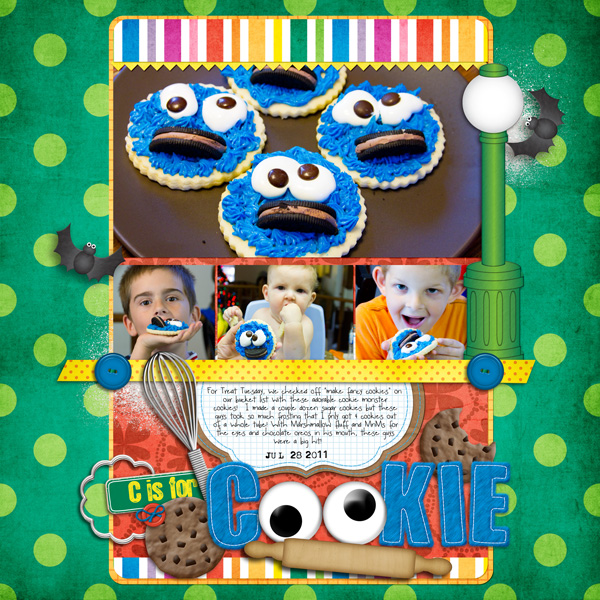 I dabble in other things, like painting and pastels.  But besides my work (which is a huge creative outlet) I love the above.  What do you do besides scrapbooking to express your creativity?
Finally, here's this week's Layout of The Week! I love the journaling on this layout by irish_eyes22 about her first Christmas with her SO. I also love how she took Cindy's journaling templates and added pictures!