Posted by Meghan Mullens •
Hey readers!! Meg here bringing you a special spotlight today

There are soooo many fabulous scrappers in this community and I think it's important to really show off one every now and then. Today's scrapper spotlight is Natalie aka NatalieKW..She happens to be on my creative team so I might be a tad biased but her pages have caught my eye for a long time and she's super sweet on top of that! Read on to learn a little more about Natalie

Name: Natalie Whitworth/NatalieKW
How long have you been scrapping: I started in May 2007 and scrapped for a couple of months until I met and started dating my husband, who took all of my spare time. I took a almost two year break until my oldest was born. I took it back up in the Summer of 2009 and have been addicted ever since.

Three favorite layouts: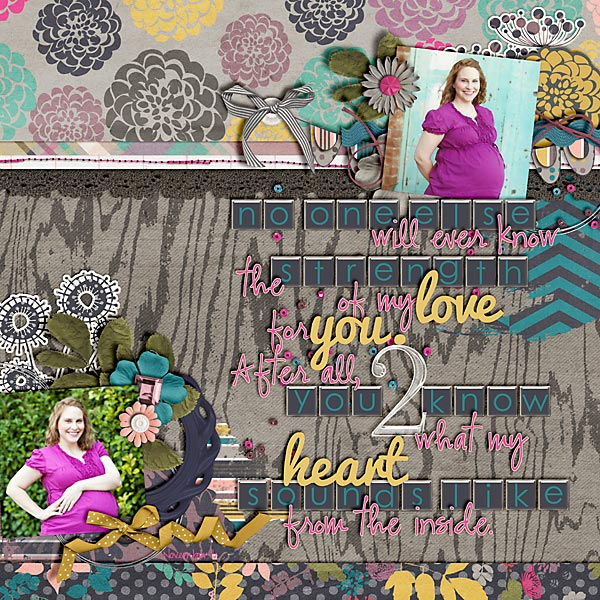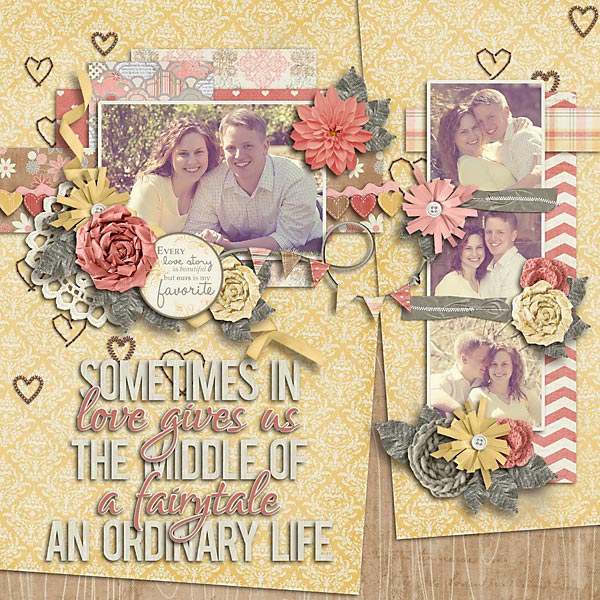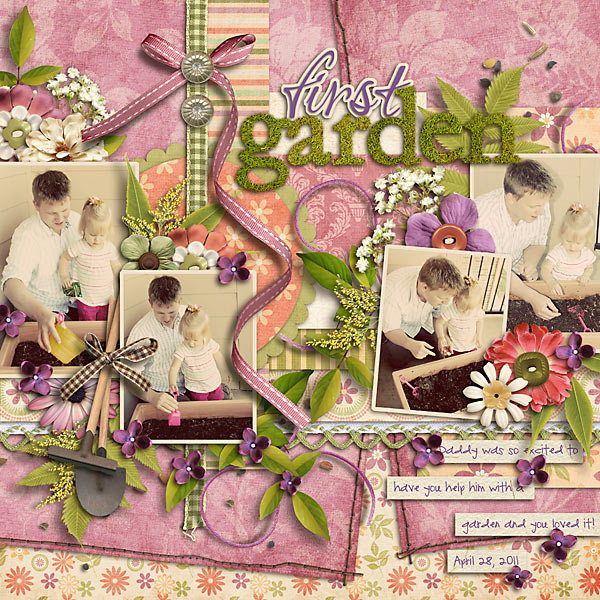 Do you have a certain style? Well…I don't know. I have more of an eclectic style, I think. I love papers! My favorite kits, and resulting pages, have awesome papers. On the other hand, I have a hard time not using most of the elements too. I think the most consistent thing about my pages is that I like them pretty full.
What inspires you when doing a layout? The kit itself. I am on some amazing teams and when I buy kits, I buy them from some pretty amazing designers here. Nothing inspires me more than being excited to use an awesome kit. I guess I should say that it's my pictures that inspire me, but honestly, the pictures, title and journaling are usually the last things I do on my pages.

What do you do when you lose your mojo? Browse the layouts I have in my favorites across the open galleries and Sweet Shoppe's gallery. If that doesn't work, I always browse Aly's gallery. Her attention to details are amazing on her pages and it usually pushes the "scrapper's block" away.
Are you a one kit scrapper or do you mix it up? I'm usually a one kit scrapper since I mostly scrap for my creative teams. However, I love multiple alphas on a page. I also love Traci's stitches and have been including those on my pages a lot lately.
Do you have any other creative hobbies? I've been known to make some really big bows for my three girls. I also create some custom vinyl designs for people to use in decorating their homes. It's kind of like word art for your walls. I wish I could crochet and knit, but I don't want to sacrifice the scrapping time to learn.
What is one little known fact about you? I say some words wrong. I call a wolf a "woof" and a drawer a "jore."
Do you have any scrapping tips that you would like to pass on? Hmmm… I can't really think of any tips, but one thing that I always have in my mind while scrapping is to push myself. Yes I scrap to preserve my family's memories, but I also scrap because it makes me feel good. It helps me get through the stress of having three kids under three. I've found by warping my shadows, using actions on my photos, making my journaling look real on the page by blending it ever so slightly, have all helped me take my pages to the next level. I love finishing a layout that I can't stop looking at because I love it so much!
I hope you enjoyed learning a little more about Natalie!!
***Now for a bonus challenge. Look thru Natalie's Gallery HERE and choose a layout to SPIN and LIFT..ev1 loves an old school spin a lift challenge right? Just put it on your portfolio tracker post as Spin A Lift Bonus Challenge and link it up!! Enjoy

***