Posted by Kjersti Woods •
I just love to browse through the Sweet Shoppe gallery to get inspiration.  One of my favorite scrappers is Laurie (LibbysMommy).  Her gallery has close to 900 layouts! She is extremely creative so her gallery has a bit of everything…..layouts with lots of clustering, white space, clean designs, templates, lots of journaling, no jouraling, amazing title work,  etc.
If you would like to earn an extra point for January's 2012 portfolio challenge, go to Laurie's gallery, choose your favorite layout, spin it, and scraplift it.  You can spin it 90 degrees, 180 degrees, flip it, twist it, shrink it, or enlarge it!  Be sure to add the little extras to "make it your own" and most of all……have fun!  When you post in the portfolio thread be sure to link us up to the layout you lifted.
This is the layout I created.  The photos is of my two daughters Elyse and Faith and their cousin Maddie.  I used Isn't She Lovely by Eva Kipler.
I lifted the layout "Cherish Every Moment".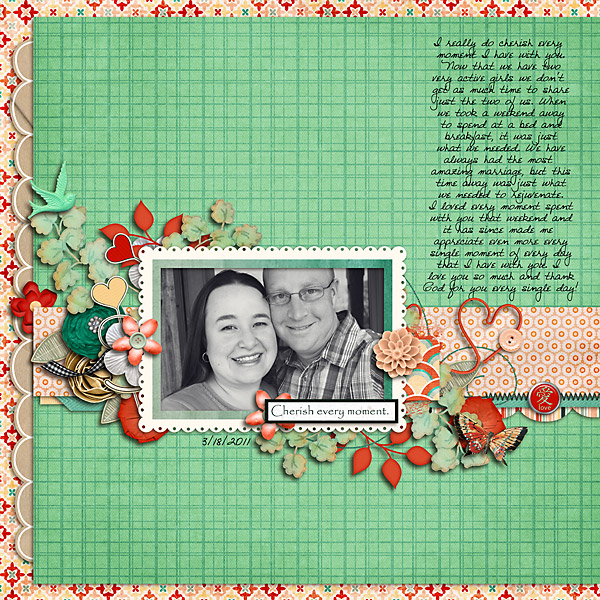 Enjoy the spin-a-lift challenge and keep scrapping your memories!