Posted by Cindy Schneider •
Hi everyone, it's Cindy here! I thought with Valentine's Day quickly approaching, that it might be a good time to highlight some fantastic older Valentine's/Love themed kits in the store that you may have forgotten about, or for those of you new to the Sweet Shoppe, kits that you may have not have even seen! I will also show you some layouts by the SugarBabes for some amazing inspiration!
First up is a super cute one that I have also had the pleasure of using, I Like Love You by Dani Mogstad: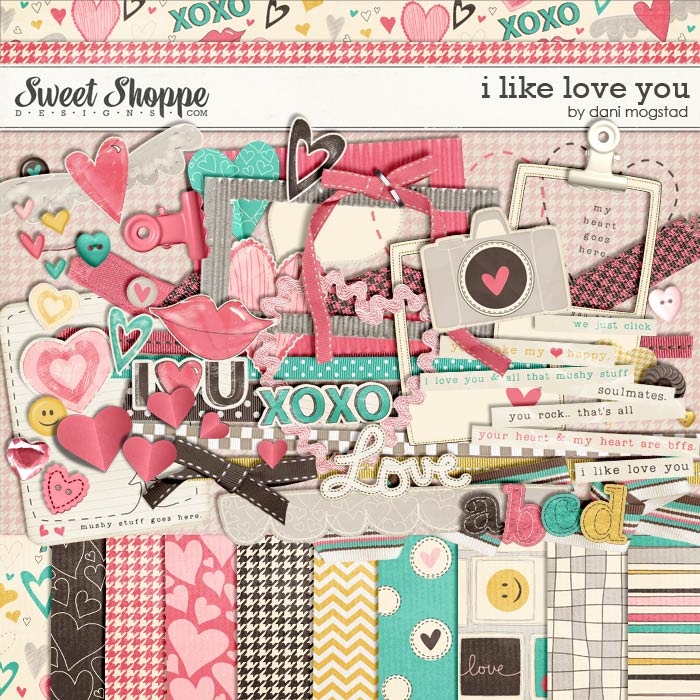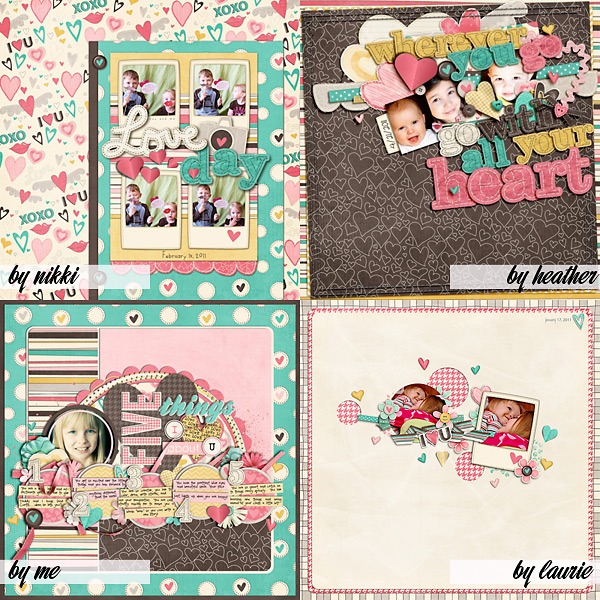 Next up is one that takes the opposite approach to Valentines day, good for those kids who are at that age where they may be embarrassed to show their affection to someone else LOL. It's Ewww….Love 'n Stuff by Shawna Clingerman. This one happens to be in the Bargain Bites section, so you can pick it up now for a reduced price! I recently used this one, I was looking for a love themed kit with purple in it and I love the fun, funky color scheme Shawna used to design the kit with.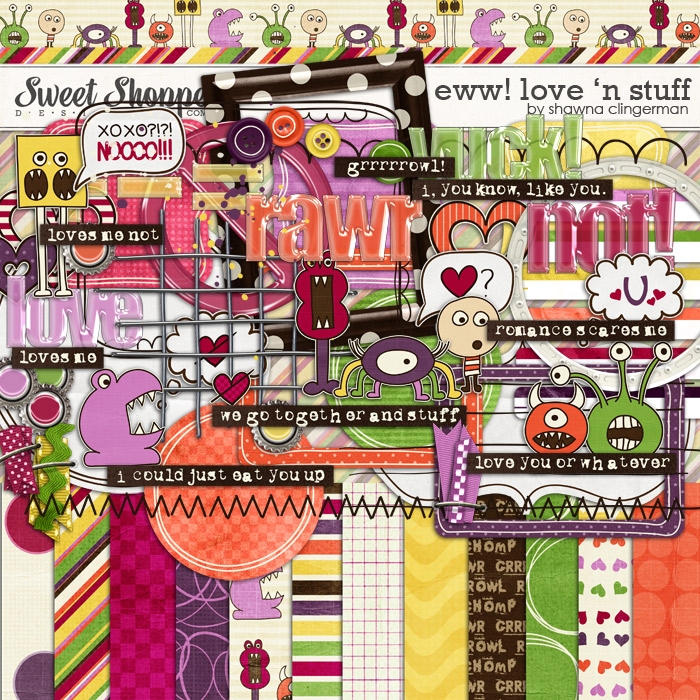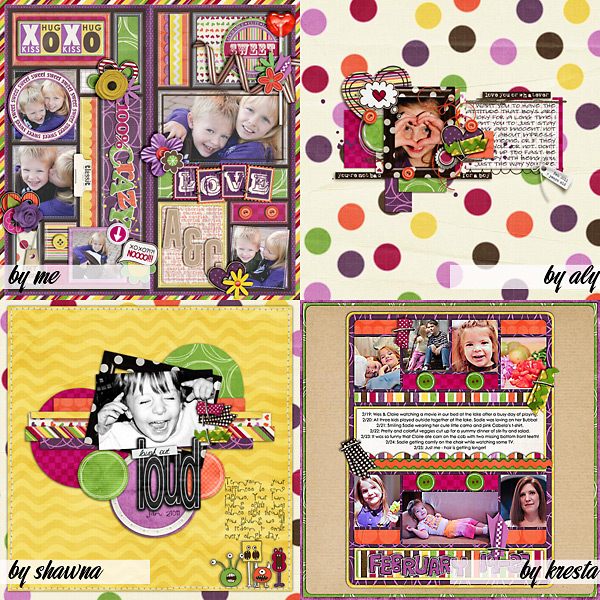 If you are looking for a great Valentine's kit without pink, Smitten by Julie Billinglsey is a wonderful choice.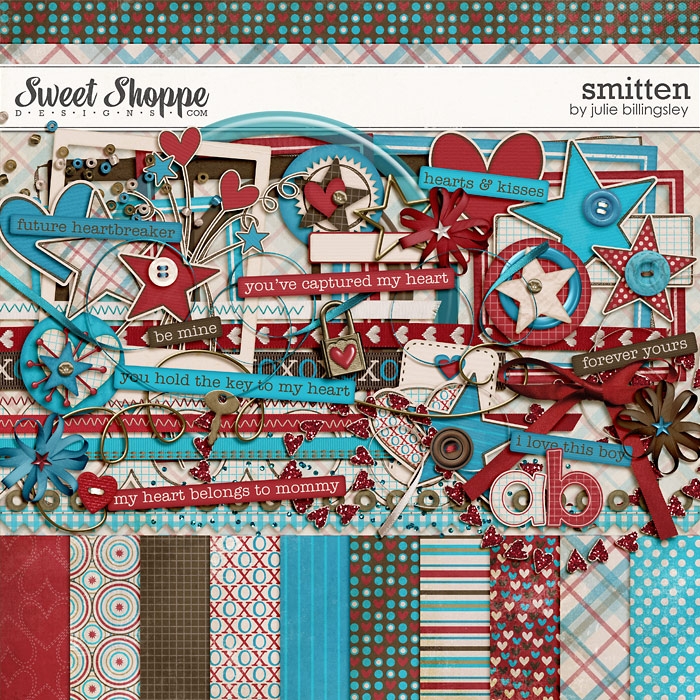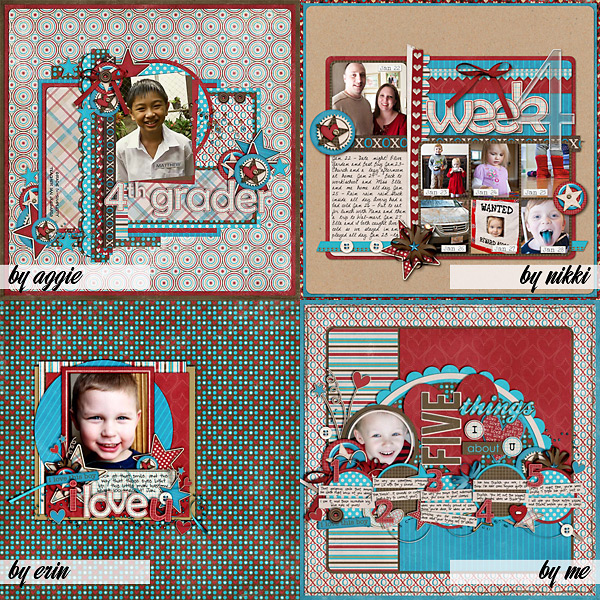 And finally, there's this beautiful, more elegant one by Traci Reed, Everyday I Do.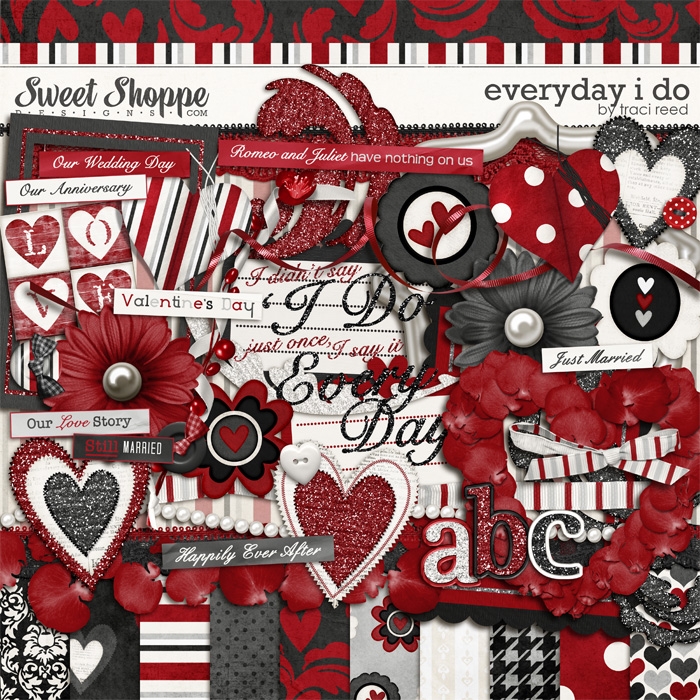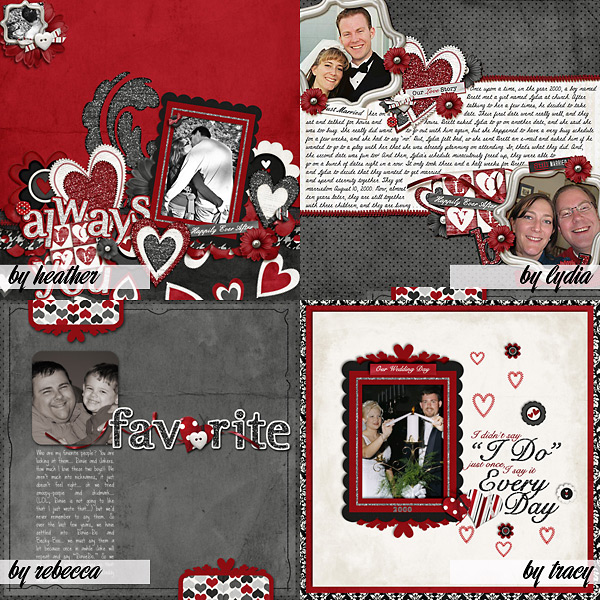 I hope this post has inspired you to go and create some "love-themed" layouts, and maybe to do a little bit of shopping