Posted by Lynnette Penacho •
Hello hello everyone! Lynnette here on this lovely Friday to chat about my love for spring…spring sports, that is!
I admit it, when I'm not busy scrapbooking, I'm a bit of a sports junkie. I regularly check my ESPN app for the latest sports news (Peyton Manning! Tim Tebow! The Saints! It's been a crazy week, no?), I get sad when the Superbowl is over and my usual indifference to basketball is trumped by the thrills of March Madness every year.
Which means when the weather starts warming up and the leaves start turning green, my mind goes to one thing – baseball season and the return of my beloved San Francisco Giants!
Now I admit, being a Giants fan is Texas is not exactly the easiest thing. After all, San Antonio is not exactly a hotbed of professional sports unless you're a fan of basketball and the Spurs.
And well, I'm pretty sure Adam and I were some of the few in Texas who were thrilled when this happened in 2010…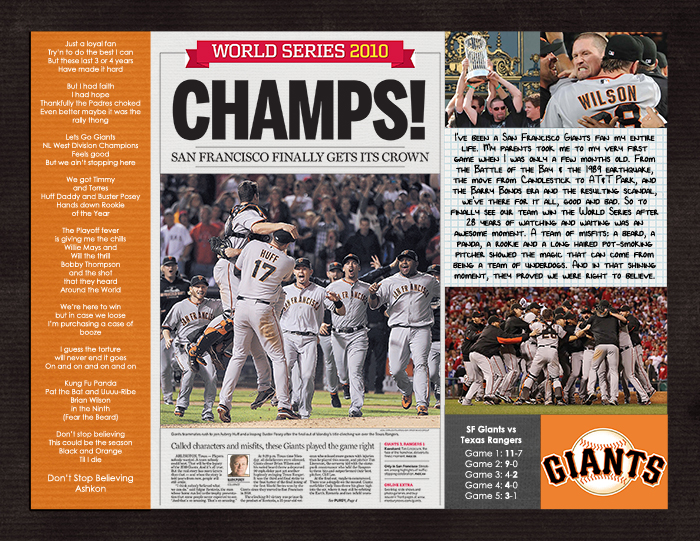 But even though we can no longer hop on BART and bask in the breeze at AT&T Park like we used to do in college, we still do our best to support our team, even if it means driving 3 hours to Houston to watch our Giants lose to the Astros like we did last year.
Although really, I know it's hot in Texas, but baseball in a dome? It's just doesn't seem right.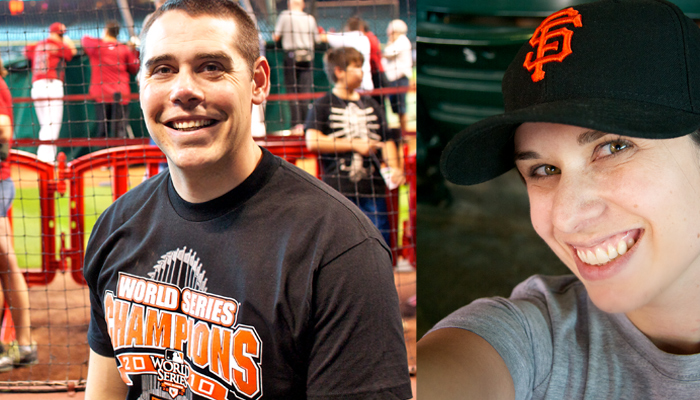 2011 might not have been the Giants best year but that's the great thing about sports. Each season is a clean slate. And you can bet, good or bad, we'll be there cheering them on just like always. After all, this Giants-lovin' is a family affair…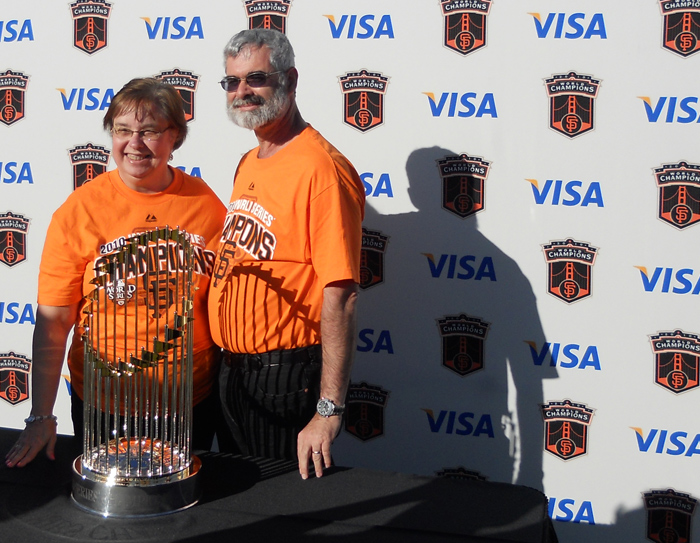 I mean come on, who else do you think took me to my first Giants game when I was only 6 weeks old?
So here's to a new season of baseball memories. Go Giants!