We all know that perusing Pinterest can lead to great dinners, desserts, layout ideas, party favors and funny posters to share with your friends.  But the one thing that I have enjoyed the most about using that site is all the great household tips that people post.   Here are just a few of my favs…
Every time I have to crawl under the desk in our office to troubleshoot a problem with the PC or the printer I run across wondering which plug goes to what device.  This labeling is next on my list of organizing when I declutter our office this month.
Laundry is another thing that I am always looking for ways to make easier.  This seems like a good way to not have to buy fabric softener sheets and  not have to worry about putting one in every load…just leave the towel in there.  Tip:  Soak a small towel in fabric softener and let it dry completely.  Use in the dryer as the fabric softener sheet…up to 40 loads.  As I am typing this post, I have my towel drying so that I can use it on the next load.
This one is perfect for all of us moms that get pulled in many directions at a time and can't rely on a little one to tell the truth about whether they have taken their medicine or not.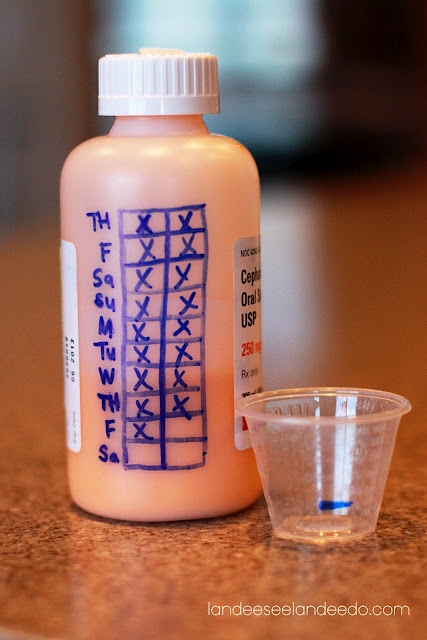 And how about scrubbing those stubborn glass dishes after you've made something gooey and cheesy.  This is something I've never thought of before…aluminum foil.
So now that I've shared a few tips that I think are pretty useful, feel free to link me up or tell me about some of yours.
-Tracy