Happy Monday Sweet Shoppers! Erin here today to chat about something "tough" that my husband did over this past weekend. As many know, extreme 5k's are becoming quite common. There's the Warrior Dash, The Color Run, the Zombie Run, etc. Well my husband decided to take it to the next level and complete the Tough Mudder. What's Tough Mudder? It's a hardcore 10-12 mile obstacle course race designed by the British Special Forces. It tests your all around strength, stamina, mental grit and camaraderie.
My husband did the race with a co-worker, my brother and  bunch of my brother's friends. The night before the race the entire team got mohawks. They all looked awesome in their mohawks! Sunday morning was the race and at check-in they all got their bib with their number. They also had their number written on their foreheads and either an arm or a leg. This was for photos since the bibs got dirty real quick!
We weren't able to see all the different obstacles they completed (they had 23) but we were able to see the arctic plunge, the mud crawl, the funky monkey bars, the balance beam, the high jump and the electric shock. I was told the hardest obstacle was the half pipe – getting up that wall was no easy task! But the great thing about this race is that everyone helps each other out. You leave no one behind!
Here are just a few pictures that I took of the race. It was a lot of fun to watch  – very inspiring! (and oh my – there was some great eye candy! LOL)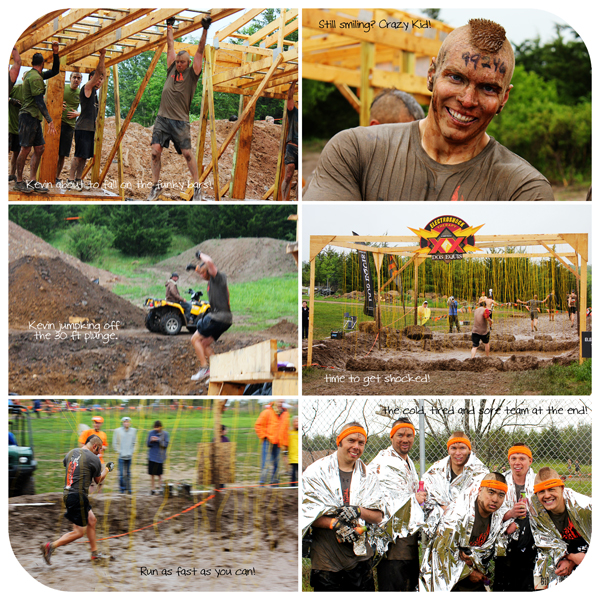 Now to figure out what kit to use to scrap these photos! I would appreciate any suggestions! Have a fabulous Tuesday everyone!