Posted by Cindy Schneider •
Hi everyone! This seems to be the time of year that a large percentage of our kids have finished school for the year, or are in the process finishing up. Here in Canada, most kids don't finish until the end of June and we don't go back to school until after the Labor Day weekend at the beginning of September. I always find it so strange when people say that their kids are going back to school in August, that's prime vacation time here! Anyways, because the end of the school year is here or near, I thought I would create a little freebie for you all to help scrap those last day of school photos. Hope you enjoy!!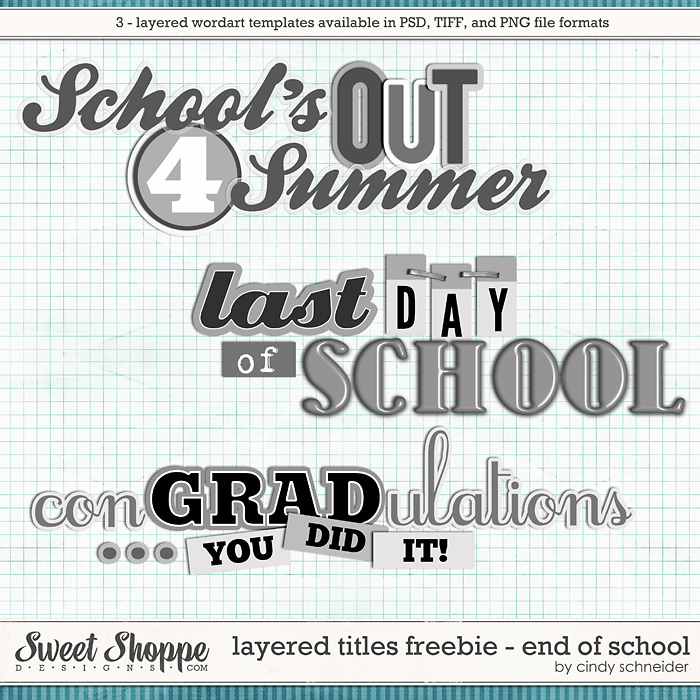 Have a wonderful Thursday!