Posted by Jacinda Prattley •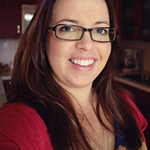 Hi Sweet Shoppers! This month I have the pleasure of sharing with you a gallery I found, that I feel deserves a little recognition. The gallery belongs to none other than YepBrook (pictured right), a relatively new member to SSD, and a super sweet person. All her posts in the forum are kind and supportive, and when I clicked into her gallery, I was just so impressed. Now many of you know that I love a good template.  In fact, given a choice, I would rather scrap with a template than without. What impressed me about Brook's gallery was her eye for composition and how the pages I loved most were the ones that did not use templates. These layouts in particular caught my eye, though there are plenty more of course:
This last layout I just loved. What can I say – I'm a big fan of blocking techniques too. I had to lift it. I mean, when something speaks to you, it speaks to you, right?  That photo is gorgeous too. So… here's my take on it: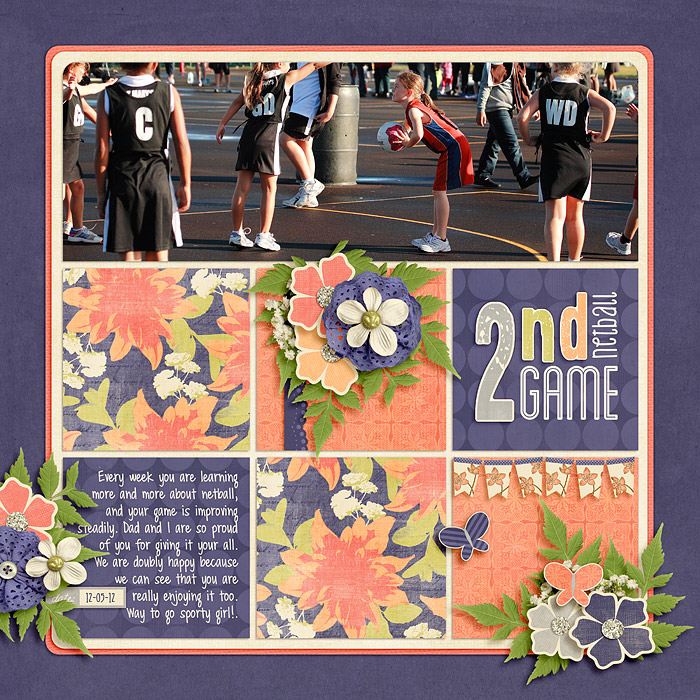 Credits: True Beauty by Misty Cato & Sugarplum Paperie; DJB Miss Molly Brown font by Darcy Baldwin.
Now it's your turn. Go check out YepBrook's Gallery, find a layout that DOESN'T credit use of a template, and lift it. I guarantee you'll find something that speaks to you too.
Don't forget to credit your layout with "May Portfolio Bonus Challenge #1″. This challenge is worth 1 point.
Thanks Brook for being an inspirational member of Sweet Shoppe Designs. It's people like you that make this such a great place to hang out!