Last Minute Teacher Appreciation Ideas
A couple weeks ago Juli showed us some awesome hybrid ideas to make to show all those teachers in our lives how much they mean to us.  With today being the start of the official Teacher Appreciation Week for 2012 I'm here to share a few more ideas that are quick and easy for all of us last-minute types.
Some of these ideas you can find on Pinterest and some of them I specialized to our specific teachers.
First off my son is going to take his main teacher a little something every day.  He'll be giving her a new beaded chain for her glasses with the little glasses tag and on Friday she'll receive the "Orange you glad it's Friday?" gift full of orange slices, orange gum and an orange scented silly marker that I found at Staples.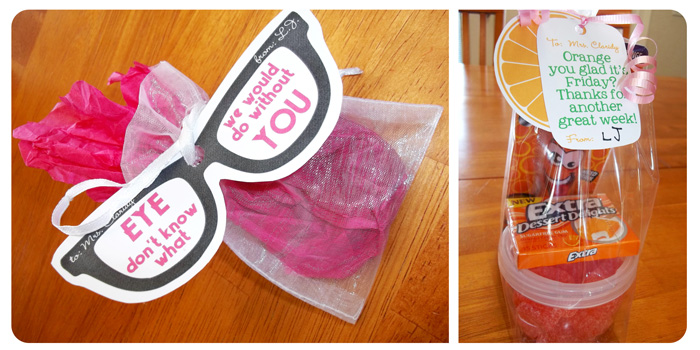 He'll also be taking in some Almond Joys for his Art teacher and a note pad/pen set for his teacher that I found at Michaels.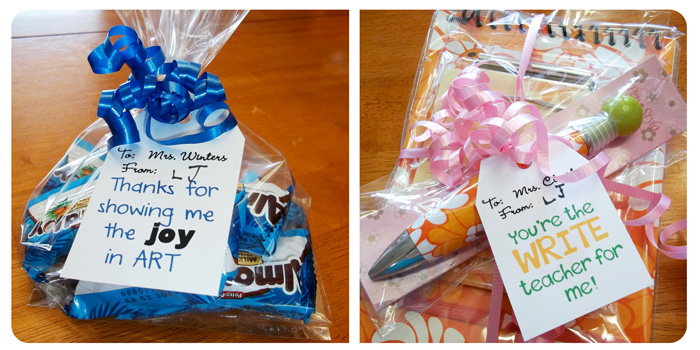 And don't forget the P.E. Coaches and Music Teacher….they need to be recognized too.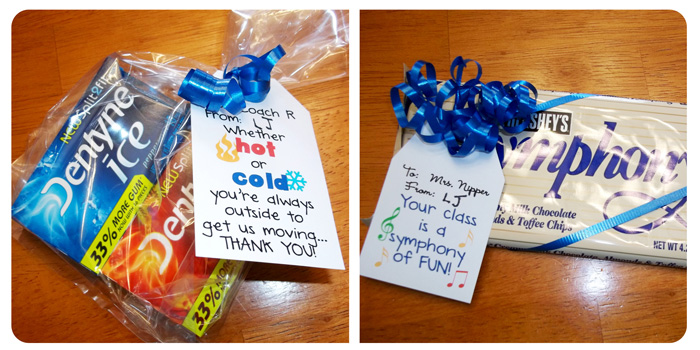 Along with the individual gifts my son is bringing in, I'm also helping with the PTO gifts to all the teachers.  We are going with a circus theme this year because we have "THE GREATEST STAFF ON EARTH". 🙂  We're having a "Lunch Under the Big Top" on Friday and giving them little gifts throughout the week in their boxes.  I've been busily labeling and ribboning 80 popcorn bags, peanut packs and animal crackers this weekend in preparation.  I love making these this little gifts for the amazing educators in my son's life and I hope I've helped inspire you to get out there and do the same.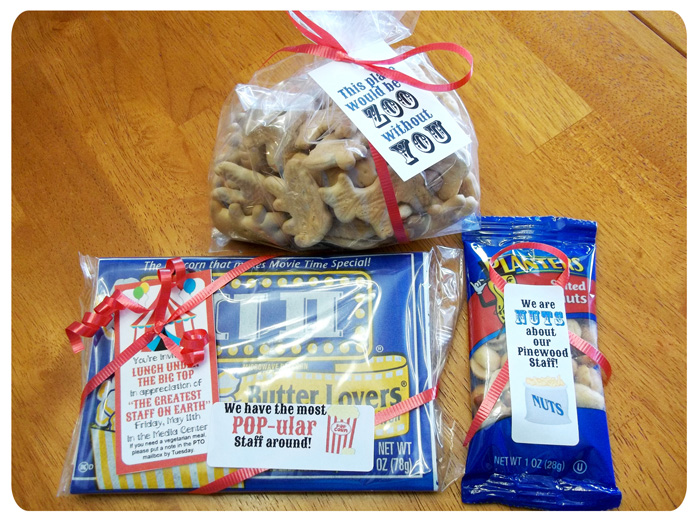 ~Tracy~