Posted by Robin Carlton •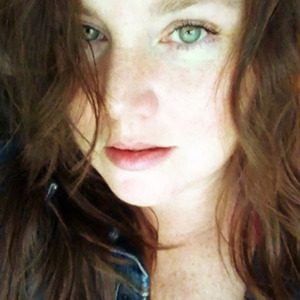 Sweet Shoppers, it's that time of the month where we introduce you to another of our incredible designers. I'm really excited to have you get to know more about Krystal Hartley because she's a bit of a kindred spirit to me and I just adore her and know you will too. Every time Krystal adds something new too the shoppe it evokes a sigh deep down inside of me because she is so soft and subtle and gorgeous and classic in the way that she approaches design. Where I was loud and crazy and whimsical as a designer, she is quiet and sophisticated and sweet which always reminds me how much I adore the variety of styles we have here in the shoppe. Every one of our designers brings something special to the table and through our featured designer program, you get to sample a little taste from each of them. This time around, you'll snag Krystal's stunning kit, Here Without You, FREE with your $10 purchase in the shoppe between now and July 31st…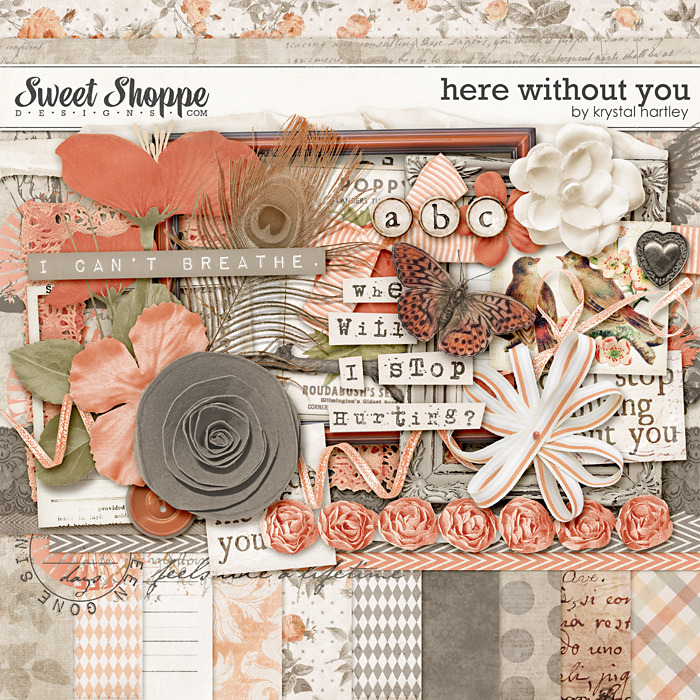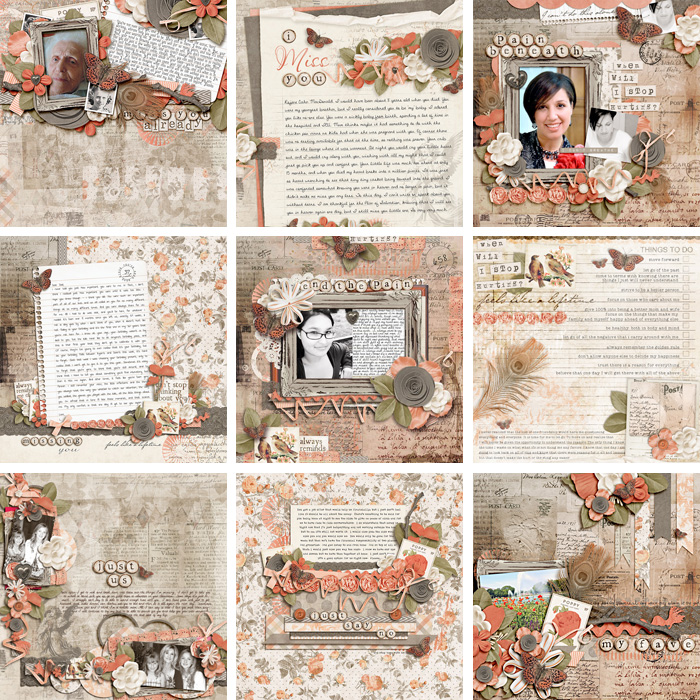 Just The Basics
When is your birthday?
July 17, 1971. I'm 41 this week. But I'm not a big birthday person. I'd prefer to let it just sort of go by like any other day without fanfare.
How tall are you?
I'm off the charts at a massive 5'2″. That's right. Fear me.
What's your favorite food?
There are only two food groups: Tex Mex and chocolate.
What's your favorite number?
Four. Or 14 or 44. I don't know why, but it's just been that for as long as I can remember.
If you dyed your hair, what color would you dye it?
I've been thinking about going red. Not Ronald McDonald red…more of a sun-bleached auburn.
Do you ever talk to yourself?
More than I care to admit.
What languages to do you speak?
English, Spanish, and Naughty.
Do you play a musical instrument?
I am proficient on the iPod.

I actually play piano and am rusty at the violin.
What's the first thing you do when you wake up?
Potty.
Righty or lefty?
Right. So is my husband, but both of my kids are left-handed.
Inside the Artist's Studio
How would you describe your design style?
Generally I'm soft, shabby and a bit eclectic.
What do you look for in your creative team members?
I'm planning a call soon, so this is a great question. Great layouts (composition, photography, shadows, etc.), potential marketing (where they share their layouts, how active they are in the community and social networking, etc.), personality and enthusiasm, and good reputation and work ethic are some of the things that I consider. Also, I need to feel comfortable that they can work with my design style.
What kind of colors do you naturally gravitate toward and can count on getting great results from when you work?
I like warm and muted colors best. Earthy, soft and not too bright (or pastel). And I generally don't like too many colors in my kits. 2-3 hues (in lighter/darker shades) plus a neutral usually works for me.
Is there another designer you look up to? Someone you "want to be when you grow up".
Misty Cato was my first design idol. I love her approach to kits…not too large, but plenty of unique elements.  And I'd love to have my act together like Traci Reed. I have no idea how she manages to do so much so well. She blows my mind every week.
Do you have a design checklist of things you feel must be included in a kit or accomplished before you think it's done?
Maybe an ambiguous mental list. Every kit needs certain things like frames, ribbons, etc. I have things that I always like to include like ephemera and stamps/graffiti. But since most of my kits aren't very themey, I don't have a list of specific things.
Food For Thought
When was the last time you tried something new?
Just a few weeks back, I bought 6 pairs of sexy high heels…to go with my first ever order of sexy lingerie. Totally new thing to this chick who lives in cotton and flip flops.
What's something you know you do differently than most people?
I approach food differently than most. With all my food aversions, allergies and general disinterest, I eat because I need to and not because something sounds good. I rarely crave anything and never get excited about food.
What is the most defining moment of your life thus far?
Choosing motherhood. It completely rewrote the future I had planned for myself.
What gives your life meaning?
Making other people happy.
What is your most striking physical attribute?
My eyes.  I think.
_______________
Now that you've gotten to know Krystal a bit better, take a peek at some of her favorite products, and don't forget you can pick up her scrumptious and sentimental kit, Here Without You, FREE with ANY $10 purchase made in the shoppe between now and July 31st!