Posted by Sheri Malcolm •
Inspired by Traci Reed's recently released kit, I wanted to share my journey of Becoming Me.  While society doesn't always embrace speaking up about being proud or showcasing your accomplishments, I'm of the mindset that if we don't celebrate ourselves, we run the risk that no one else will either.  Like one of the elements in the kit says, "You are never to old to set another goal or to dream a new dream" … and you are also never to old to change.
With that said, I'd like to share my story.  In 2009, having spend a dozen years climbing my way through the management ranks of a large corporation, the economic downturn led to a lay off. I was suddenly out of work with the sense that I'd lost my entire identity.   Like most adversity, this was a turning point in my life for which I'm now grateful.   I won't say my journey didn't cause a tremendous amount of anxiety, but I used it as a pivotal point to make some much needed changes.  Having not exercised for close to a decade, I decided to get in shape.  I started working out almost daily.  I ran a 10k and gradually lost the close to 20 lbs I'd gained after having my two (wonderful) kids.  Having always struggled with a cluttered house, I decided to get organized.  All of the projects I never made time for, I tackled with vigor.  All of these things helped me to establish control and maintain my sanity and I started to realize that I had control over my destiny.  Something I'd known in the past, but had forgotten.  It's now been a few years and I've managed to maintain my weight and find a career I really love.  I know my persistence and belief in my ability to persevere have made a tremendous impact on my life.
Society doesn't always support strong women and sometimes even other women don't accept strong women, but I will never let that deter me and I hope that it won't deter you either.  We all exude strength in different ways and there is definitely no right or wrong way to be you.  If I were ever to give advice, it would be to never accept mediocrity; challenge yourself and don't foster jealousy over what you don't have, but strive to embrace what you do have!  Take control!  I'm definitely far from perfect, but I have indeed Become Me!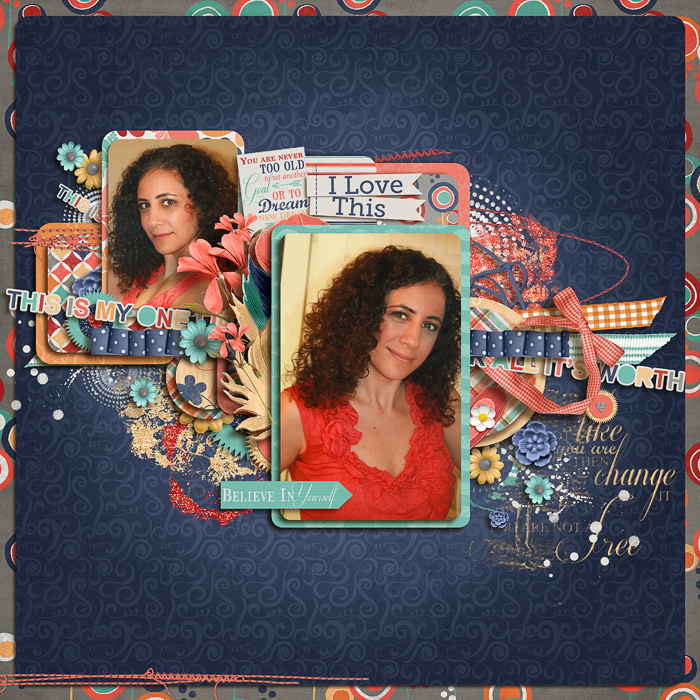 Thanks for reading!