Posted by Lizzy Carroll •
Hey Sweet Shoppers!
Lizzy here with my first blog post. So I'm sure most of you are enjoying great weather this summer, but since our weather has been pretty awful so far this summer, I've been looking for ways to keep the kids entertained on rainy days. We're heading into our third week of summer break here, and I've already exhausted the usual ways of keeping the kids busy, so I've been looking for new activities.
Our local weather for this week: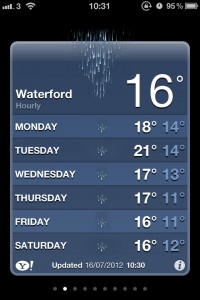 So you can see why I've been on the lookout for things to do! We haven't actually tried any of these yet, but they all look fun and we'll definitely be testing some of them out over the rest of the summer, if the weather doesn't pick up soon.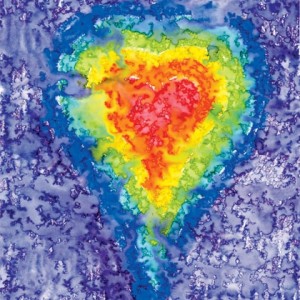 It looks super simple, but sure to the entertain the kids (for a few minutes at least!)
Paper plate ring toss:
This one will keep them entertained with painting and then playing!
Sure to be a big hit with kids of all ages!
I can't wait to try this one myself!
These are so cute, and I know my little guy will love these.
And if all else fails, I'll just let them go play in the rain!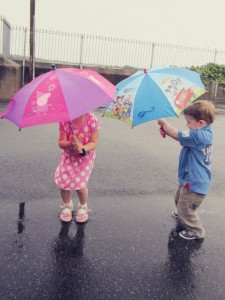 If anyone has any awesome ideas for keeping four and five year olds entertained, please do share!