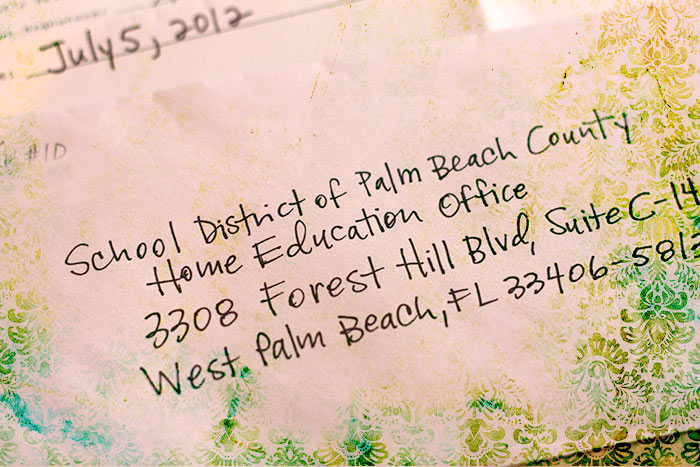 Homeschooling!!! Oh my goodness, it is for real now. We are officially starting kindergarten with my son Ben at the end of this month! I sent in the letter… the BIG letter stating our intentions to educate our child at home. It's daunting. It's empowering. It's exciting. It's, honestly, terrifying. There are moments when I catch myself worrying about it, when I really think of the scope of his life and how huge education is… it's a huge responsibility! And, sure, I doubt myself at times. But then I remind myself all of the things I've taught him up until this day. How to talk. How to walk! How to use the potty like a big boy. How to draw circles and then add eyes and legs to make it a person. I remember how I've taught him about God, knights, how to use the computer, how to swim, how to climb a big rock and jump off, how to put his clothes on. Most of all, I've taught him about character. Yep, pretty much everything he knows I've had a part in teaching him! I can do it! I'm his mother and I know I've been uniquely shaped to be Ben's teacher in life. In all things, big and small. Perhaps I won't always be his school teacher, I don't know what the future will bring. But for now I know this is what I'm strongly inclined to do for him. It's an amazing feeling!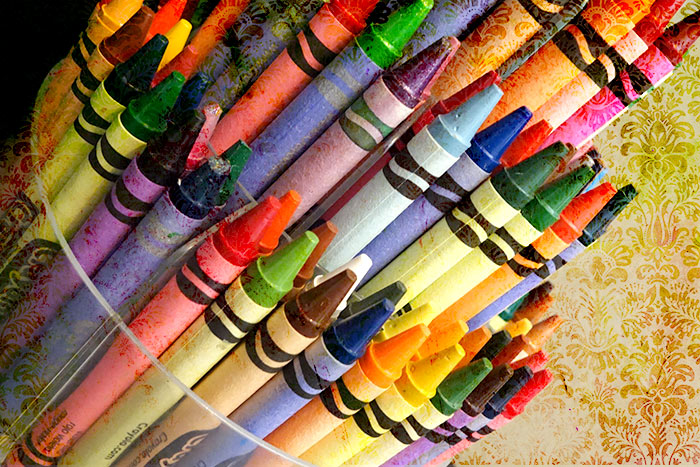 Ben is super excited to be schooled at home and will share it with everyone. We have several great local friends who are also homeschooling as well as lots of support from our family. There are a lot of homeschooling associations and groups in our area to lean on for support and information, also. My husband and I attended a big convention in Florida at the beginning of summer which was also incredible!!! I took soo many notes and bought lots of materials. I feel prepared, you know? As much as I can possibly be. I think what steals my confidence is the random interactions with people who DON'T believe in me… or really don't understand why I would ever want to homeschool. Many people think I am sheltering my child and not allowing him to be independent and socialize with other children. It's hard to field the constant questions and comments from people who misunderstand. And I do have friends who don't agree with my choice… or perhaps they feel judged in some unspoken way because of our different paths, for their choice to send their kids to school? I don't judge at all! Seriously. I know homeschooling is not for everyone. I really didn't know for sure if it was right for us for the longest time. I just want others to know the great benefit of schooling at home. I'm the type who likes to "convince" others… I love a good debate. LOL! I think I need to zip it and work on letting the misunderstandings and comments roll off my back. I know they don't mean harm, it's just difficult sometimes.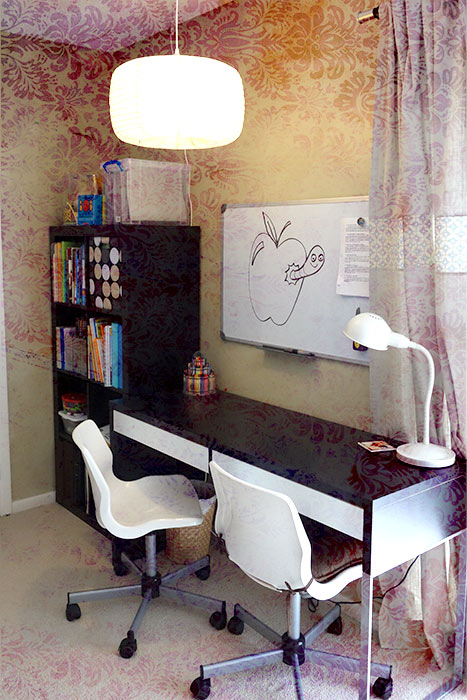 Last month we set up his school nook with a new desk, whiteboard, and shelves from IKEA. He's pretty proud to have his own "office" where he can do his schoolwork. I'm happy to finally have an organized place to keep our curriculum and school things! Gotta love IKEA! Yay! And… YIKES! Our first day is fast approaching!!! I am actually trying not to over think it. I'm just planning on diving in feet first and having faith that I can do it. I'll keep you all updated!

-Brook (YepBrook)
PS: Did you notice the cool pattern overlays on my photos? Check out Penny's Picture Play 3!