Posted by Robin Carlton •


Get Today 2.0, an amazing kit from Mari that's perfect for your long term projects, FREE with your $10 purchase in the shoppe between now and February 15th! You also won't want to miss checking out some gorgeous inspiration from our talented Babes featuring this fabulous kit too. This is one special offer you'll want to take advantage of!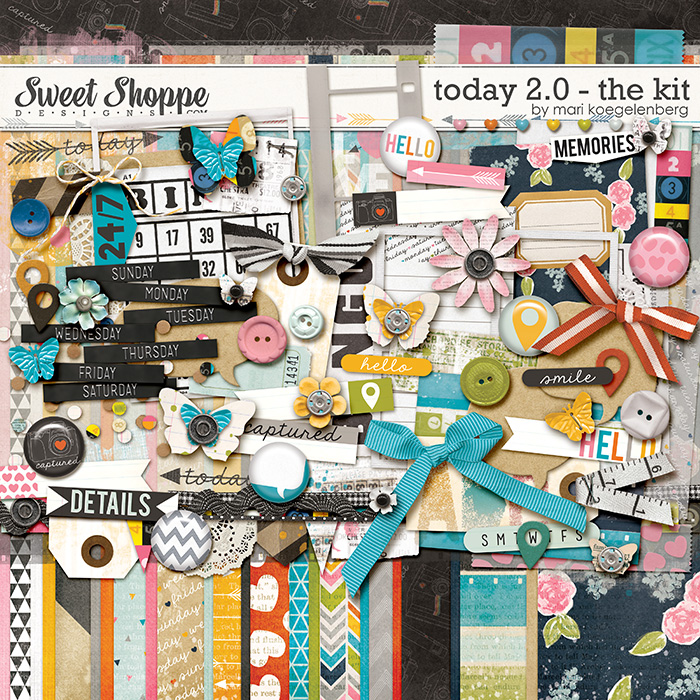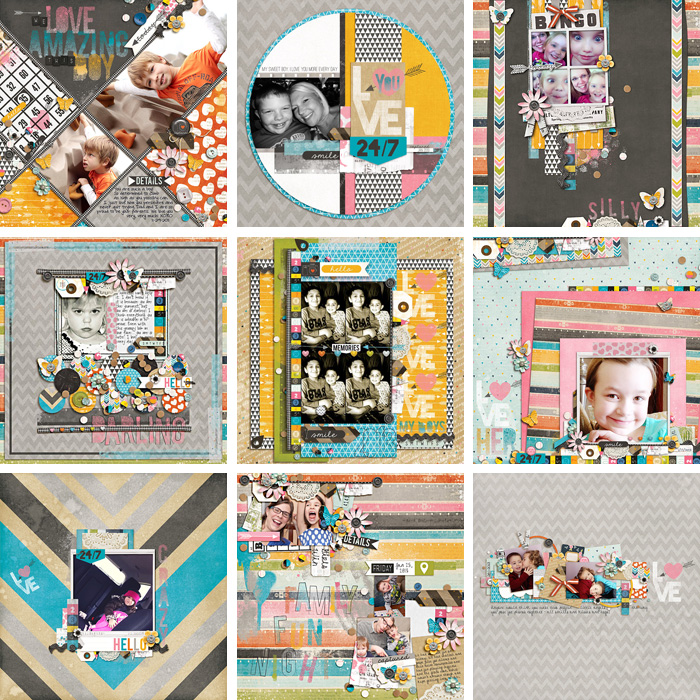 What is your current bestseller?
Even though this is a oldie but goodie you guys absolutely still love it…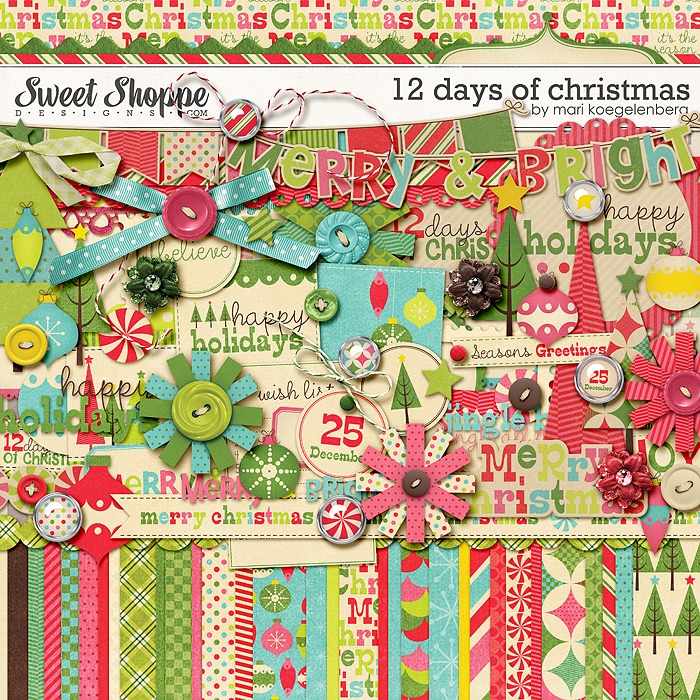 What is the product you're most proud of creating?
I honestly cannot say there is a kit I create that I am not proud and happy to say is something I made, but School Rules is one of those kits that I envisioned and it came out even better than I ever could have imagined!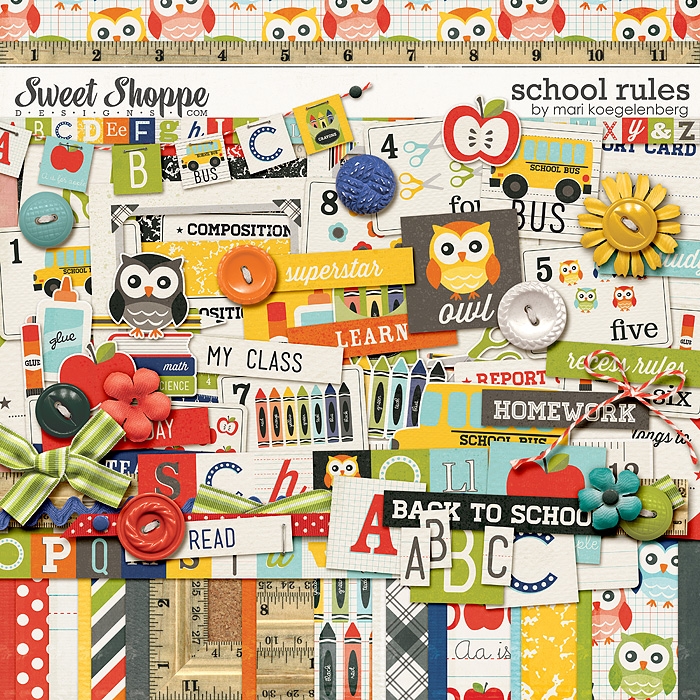 What is your favorite layout you've seen in the gallery created by a customer?
Camilla by Glumirk…I am a paper scrapper at heart and this page just absolutely speaks to me!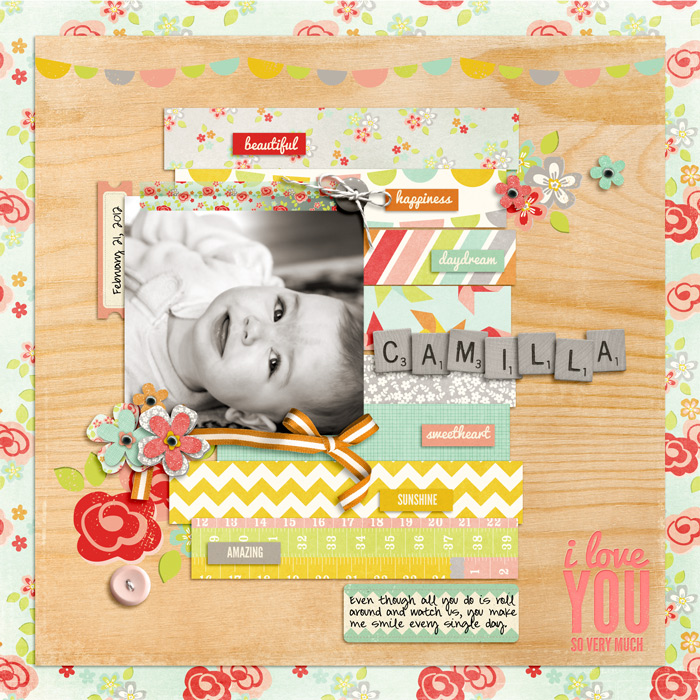 Since I love your layout so much, I'd love for you to have a kit of your choice from my store FREE Glumirk! Just email Robin at admin@sweetshoppedesigns.com with the kit you'd like and she'll hook you up – Congrats!
What do you have in the works?
In the works you ask? lol. Let me grab my planner…Well I have a whole collection that centers around Project Life that is called Today 2.0 The Collection, and it will be released with the Featured kit so if you love the Kit be sure to grab the other awesome coordinating goodies. In the next few Weeks I have 2 Amazing Scoops Planned with Yari and Penny and another fabulous Triple Dip with Misty & Traci. Also on my list is to finally finish up my Dinosaur Kit I created while sewing my Son's room bedding…frustrated with the lack of cute dinosaur bedding I pulled out my handy dandy illustrator skills and created him some really cute Dinosaurs for his room. My MIL sewed it on his bedding and I am so happy to have it done at last!

Do you have a favorite hybrid project you've seen made with one of your kits? Why do you love it?
Dani created this cover page for a notebook and I think you will agree it is going to look amazing printed!
Show us some standout layouts from your creative team!
It really is hard for me to choose…I love my team and they are an awesome bunch of talented guy & gals that I wont trade for the world!

But here are some pages that just absolutely make my heart go all fluttery!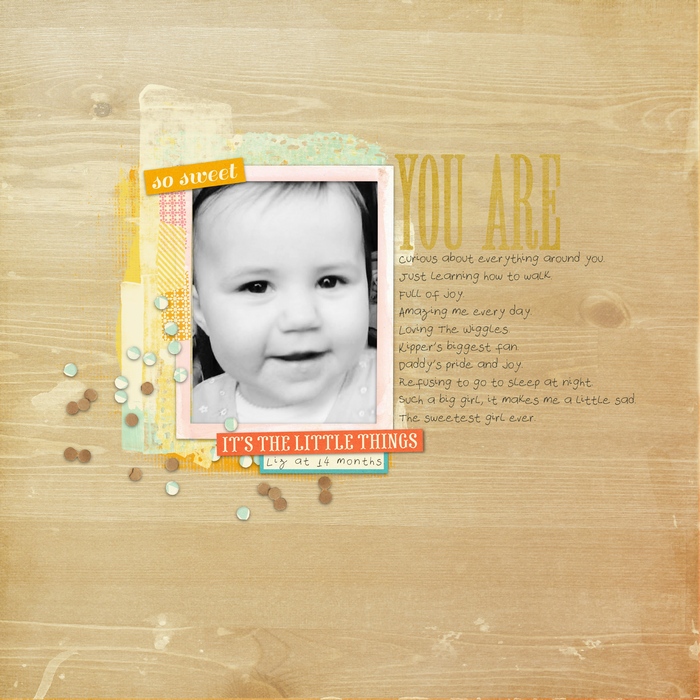 You Are by Sarah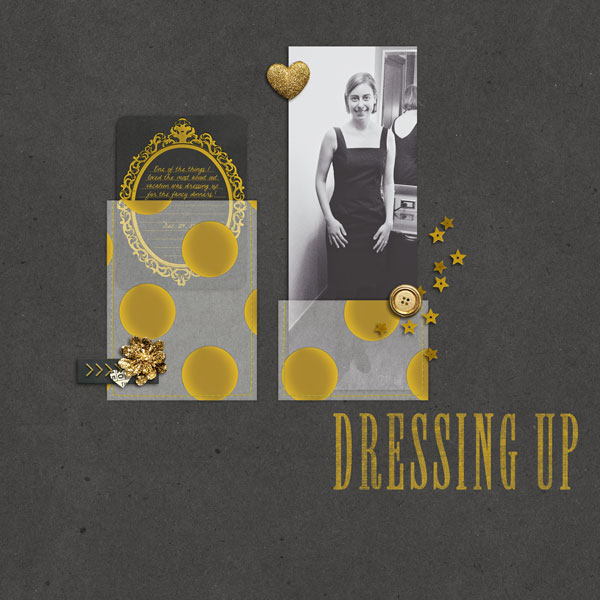 Dressing Up by Cristina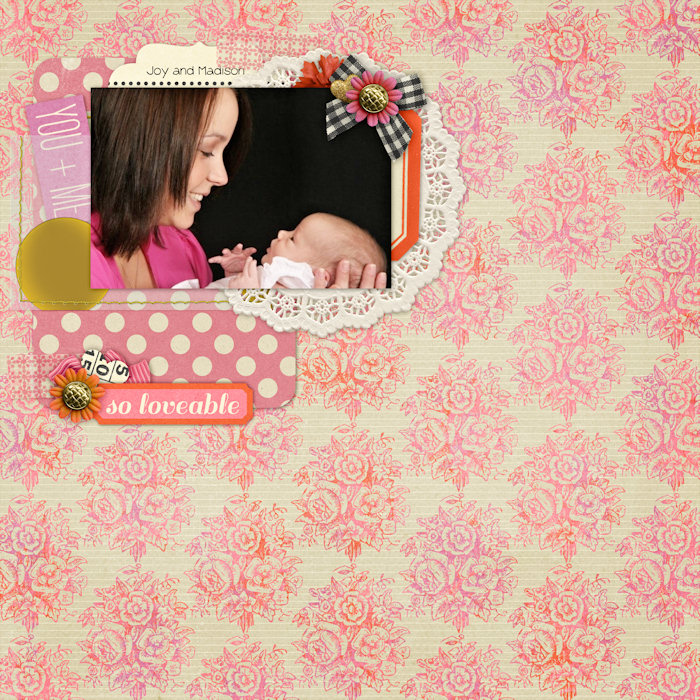 Joy & Madison by Lorie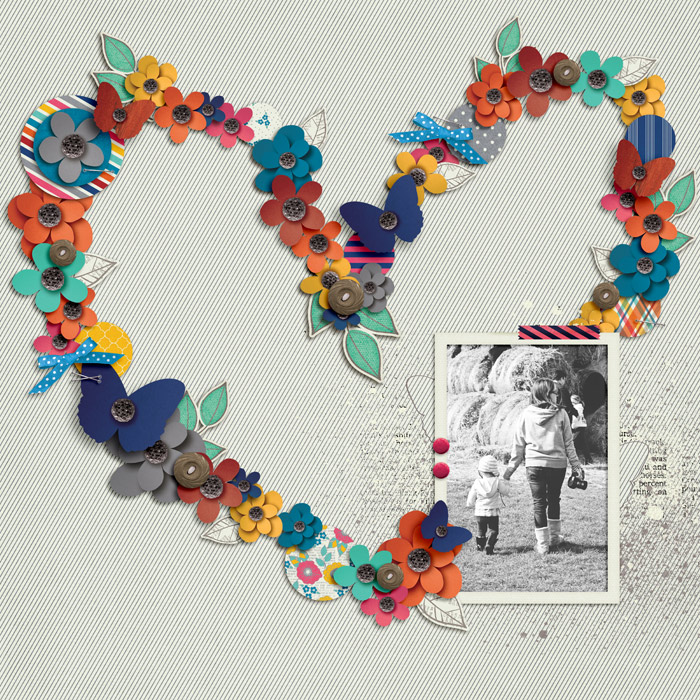 Hello Gorgeous by Holly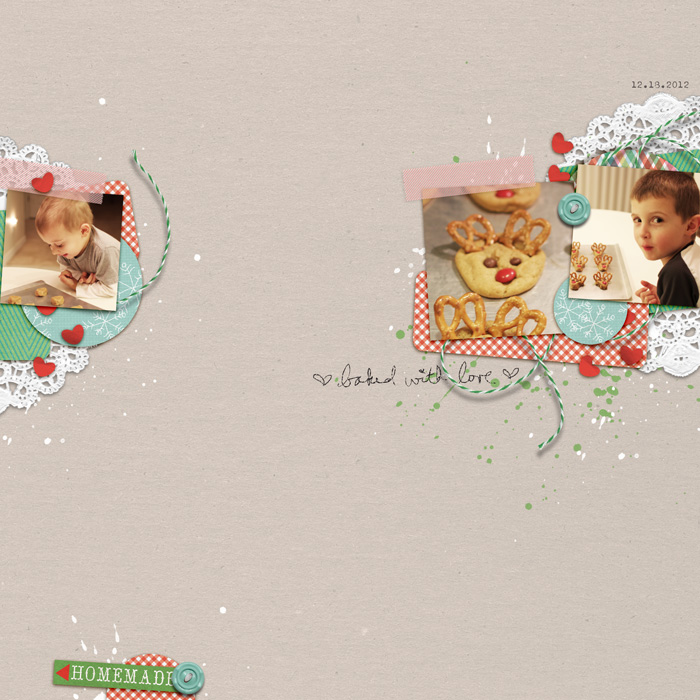 Reindeer Cookies by Laura
Do you have any products which you think are perfect for this month's blog theme Celebration?
Yes! I had the privilige to scoop with the Amazing Zoe and we created this kit to celebrate the happy moments in life. It has the cutest little balloon bearing bear…honestly what can be cuter.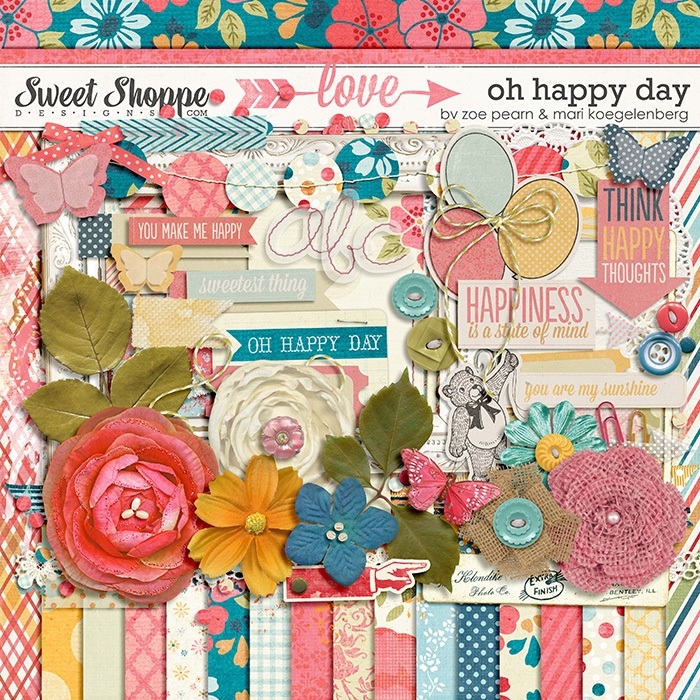 You can connect and interact with Mari in the following ways…
Visit her Blog!
Like her on Facebook!
Sign-up to get her super cool Newsletter!
Follow her on Twitter or Pinterest for quick updates and inspiring ideas too!
And don't forget, when you spend $10 in the shoppe between now and February 15th, you'll get her super fabulous kit Today 2.0 absolutely FREE!