Title Suggestions: Journey
Need some title inspiration? Tracy offers some fun suggestions using Journey songs.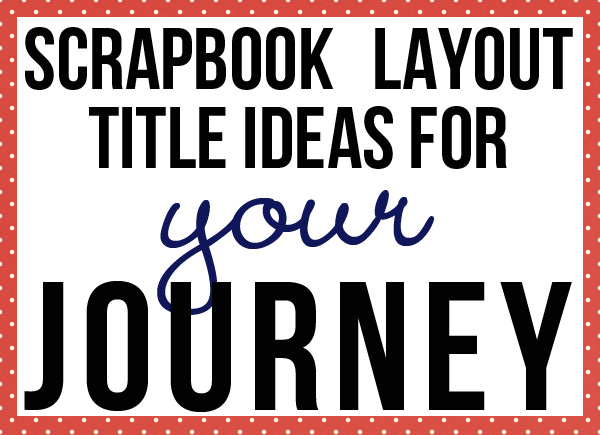 As we make our way through the month exploring the different types of journeys in our life, I thought I would give you some title suggestions for these type of layouts. Song titles are always a good start for a layout title. So, with a little help from Steve Perry and the rest of the band Journey, off their Greatest Hits album . . . here's a little list.
Only the Young: Growing up, childhood memories, decisions you made as a youngster that made you who you are
Don't Stop Believin': Finding your religion, trying to conceive, looking for Mr. Right
Faithfully: Life as a married couple, teaching your children about your church
Any Way You Want It: Discovering yourself and what you want in life
Ask the Lonely: Figuring out how to live alone, dating dilemmas
Separate Ways: The trials of a divorce, leaving home for the first time, moving away from family/hometown
Lovin', Touchin', Squeezin': First loves, new romance, bringing a baby into the world
Open Arms: Grandparenting, love for your child or spouse
Girl Can't Help It: Addictions (food, shopping, etc.)
Be Good to Yourself: Learning to love yourself, lifestyle changes
When You Love a Woman: Life with your significant other, your relationship with your mother
I hope some of these might help you come up with your next title!
~ Tracy