Must Have Products to say "I Love You"
Nikki shares some super sweet products for scrapping all those layouts about love
We all have those types of kits we are drawn to. For me it's Valentine's Day kits. I don't know why, but I love the look and feel of all that lovely goodness wrapped up with lots of pink and hearts. Of course, they don't always have to be pink either. There are so many fantastic products in the shoppe that are absolutely perfect for scrapping all the loves in your life.
Perfect pastel colors and adorable map-themed elements and paper make up this adorable kit by Melissa and Traci.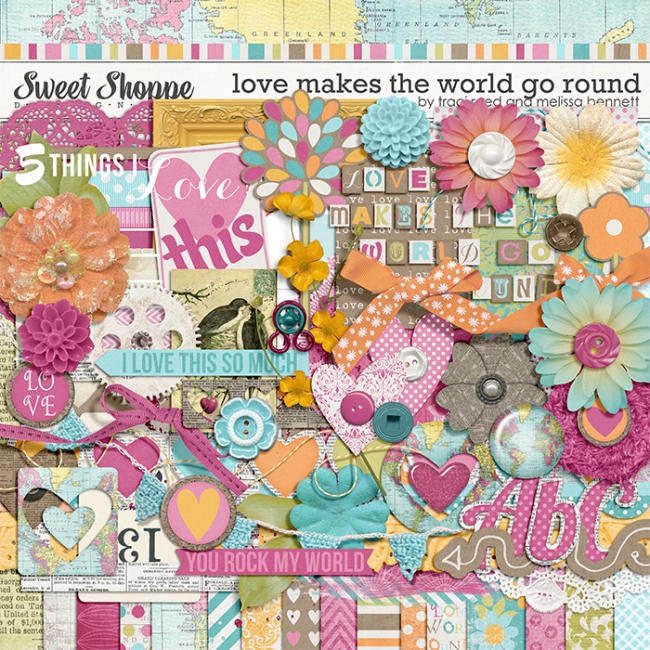 The darker colors in this kit by Kristin, Shawna, and Ju compliment the reds and pinks so well.  Gorgeous!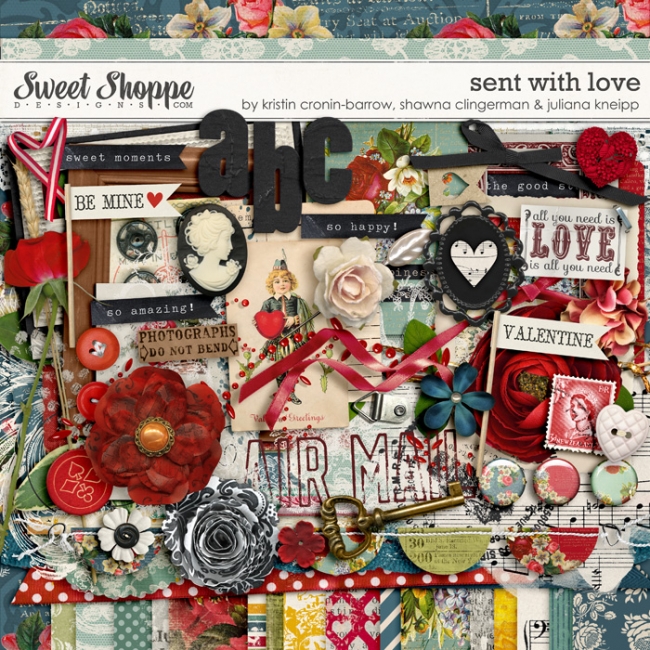 I love the contrast of colors in this kit by Allie too. And, of course, those adorable elements make the kit.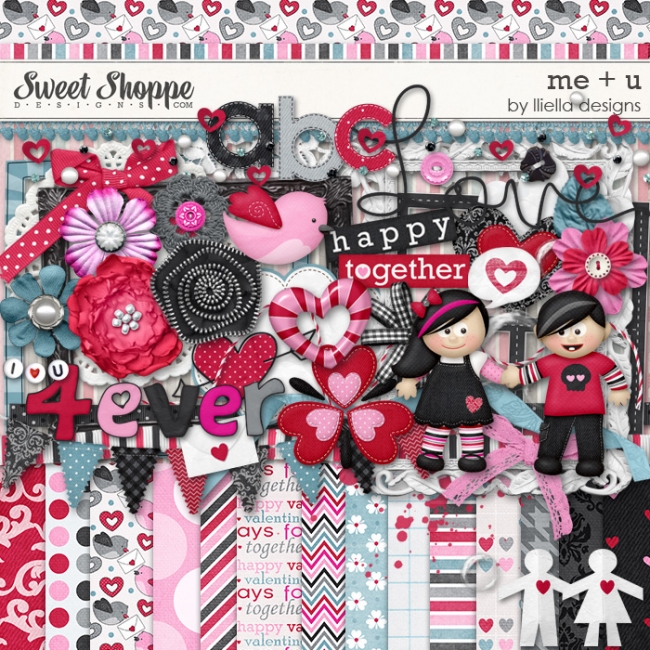 You can't have a Love Layout without journaling all about it, and Darcy's font is perfect. I love the little hearts inside the letters!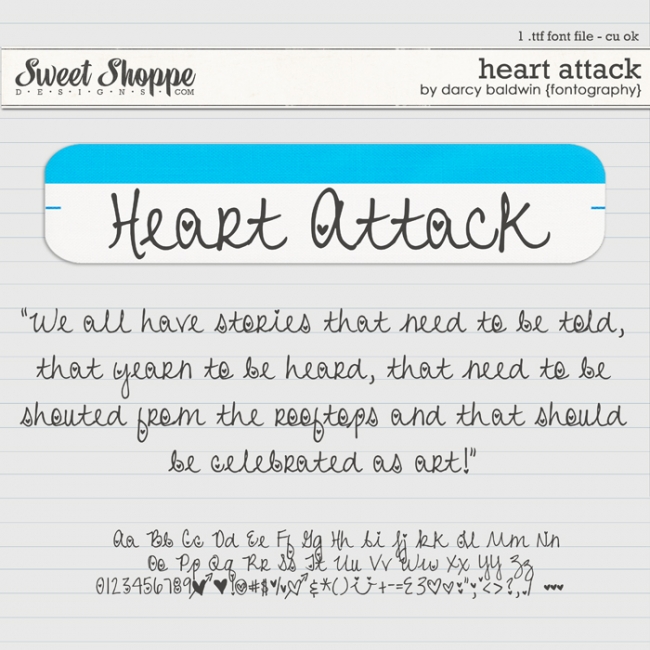 This kit by Yari and Meg combines all of my favorite color combinations. I love the pops of yellow and red!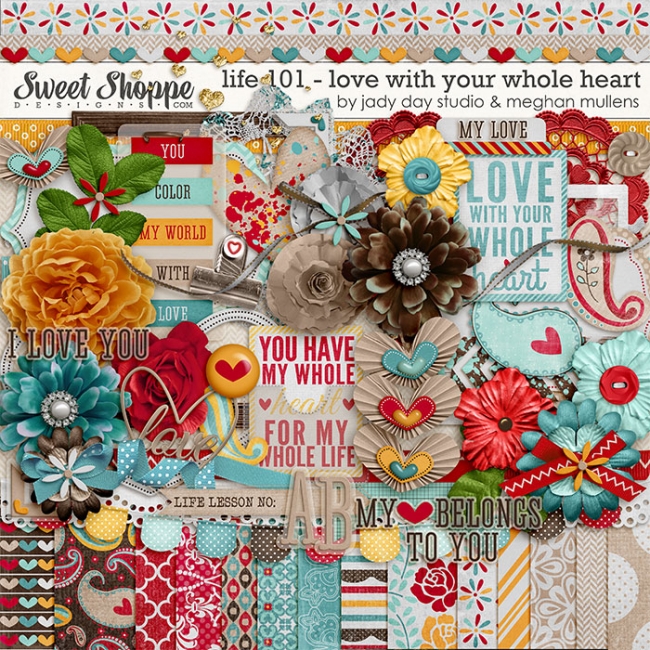 And, if you're a hybrid girl, Heather has tons of adorable projects with a love theme including this folded hearts book. So cute!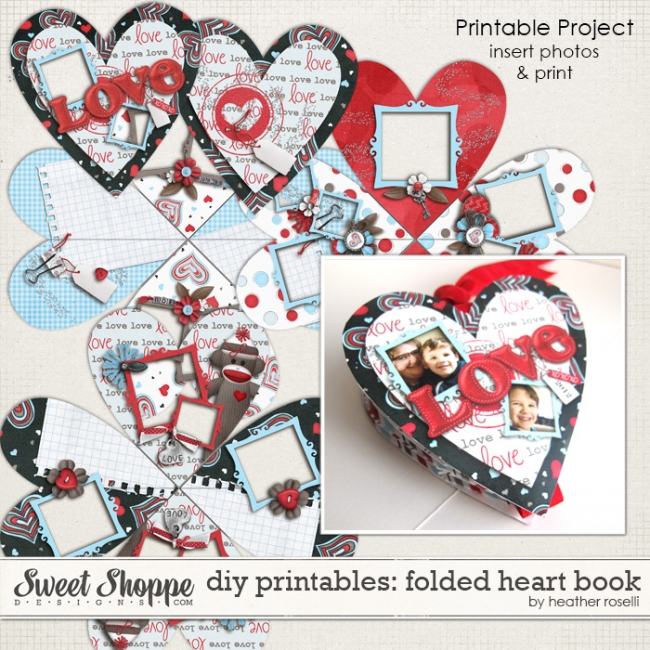 This kit by Julie is a little older but it's one of my favorites. I love the red and blue color combo and all the cute hearts and wordart!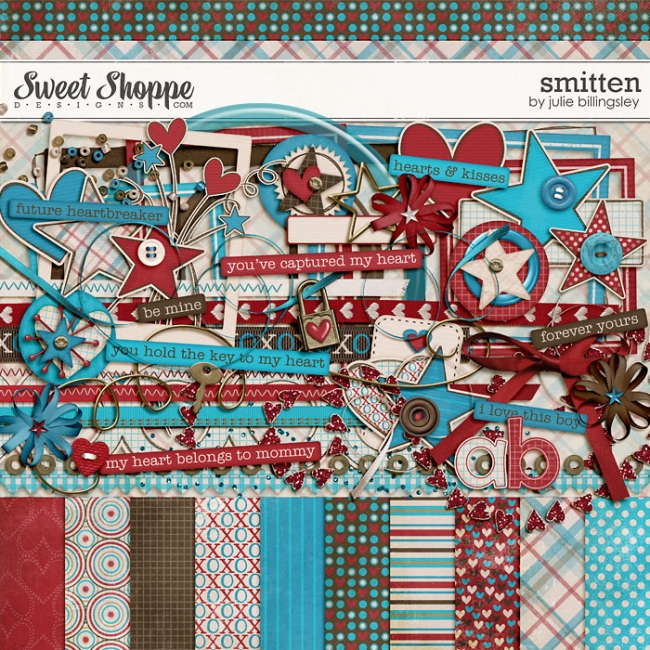 And, sometimes we want to scrap the men in our lives using something a little more "manly." This kit by Traci is perfect!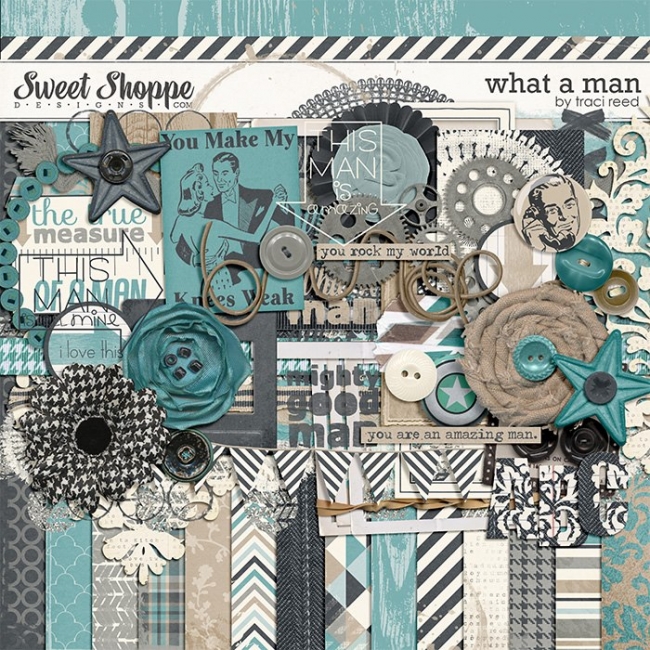 Love love love! This kit by Libby is full of adorable elements, colors, and wordart. And, I especially love the alpha!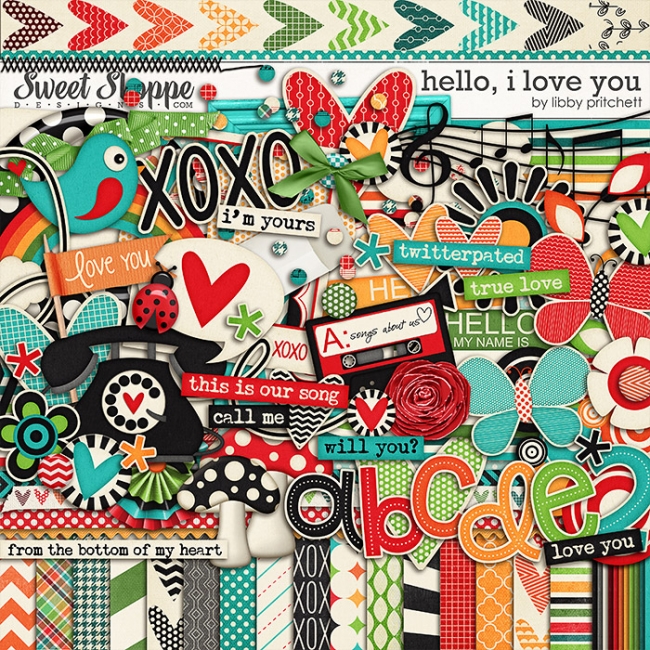 I love all the red and touches of glitter in this kit by Yari!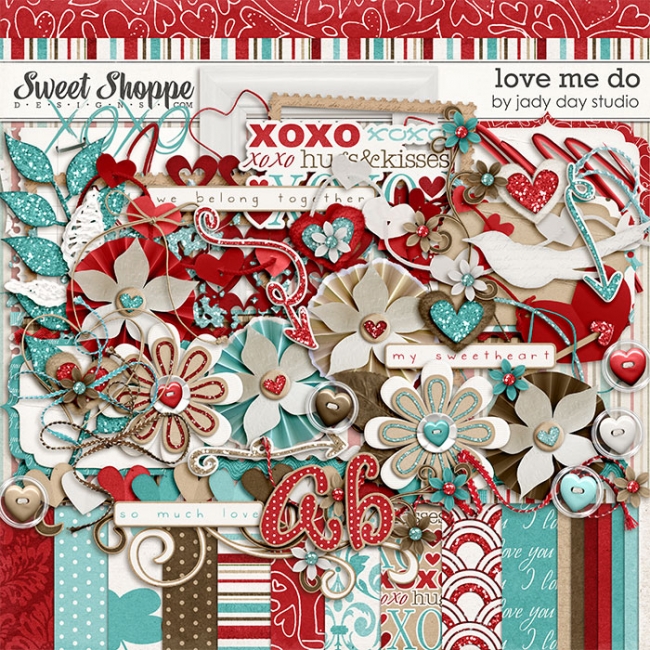 Absolutely perfect for any type of love, this template by Cindy is awesome!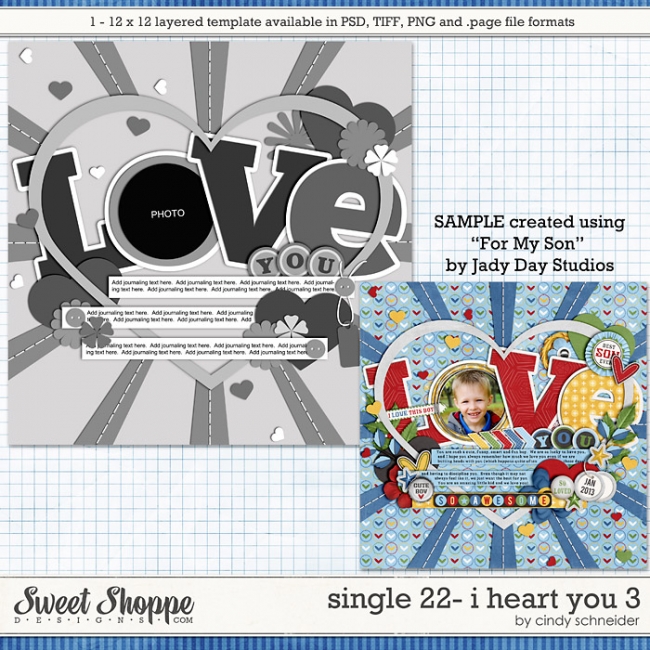 (Great big sigh) This is just about the sweetest kit I've seen in a while. Kristin and Erica filled this with a perfect fuschia and baby blue combination, and the vintage Valentines are the perfect touch!