Get Connected: Top 10 Products for Social Media Fanatics
Erin highlights products that are perfect for all of our social media addictions
Are you constantly checking Facebook? Is "pinning" your favorite way to pass the time? Or, are you busy capturing your everyday via Instagram and Twitter? If you answered "yes" to any of those questions,  this blog post is for you! I'm here to showcase 10 amazing products to help you scrap your social media addictions!
Cables, computer monitors, and smart phones are just a few of the elements in this kit by Julie that are perfect to document social media.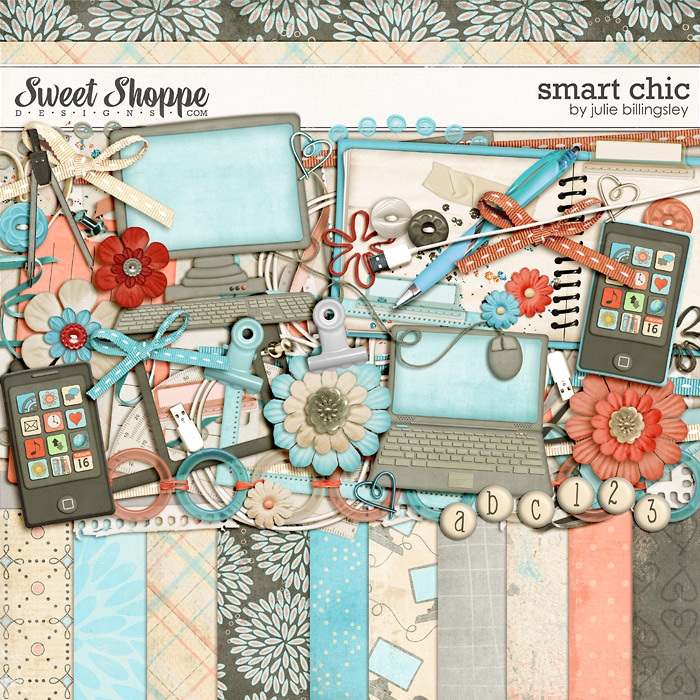 I love the word strips in this collaboration between Jenn and Allison. And the colors of the kit are so fun!
I love the phone elements and the colors of this kit by Shawna and Mari!
I can definitely see this element pack by Kristin being used to document Facebook statuses!
This alpha by Jenn is the perfect way to add the finishing touch to your page!
Love to pin sewing, knitting, or crocheting projects? This kit by Heather and Traci is perfect to capture the beautiful projects that were inspired by Pinterest!
Lynnette has designed these two sets of templates that are perfect for scrapping your favorite Instagram photos!
Love look of Instagram photos but don't have a smart phone? Both Nicole and Juliana have these amazing frame sets that can add that special grungy and hip touch to your photos!
Retro Camera Effects: Frame Set
Speaking of not having a smart phone . . . this kit by Jenn would be perfect to document your phone envy! I just love that word strip!
I hope these products have given you a little creative spark for documenting your social media addictions. I'm off to work on a page with my fave Instagram pics! 🙂