Our Top Tips For Tracking Your Layout Ideas and Inspiration
Lynnette shares our team's top tips for keeping track of your layout ideas and inspiration.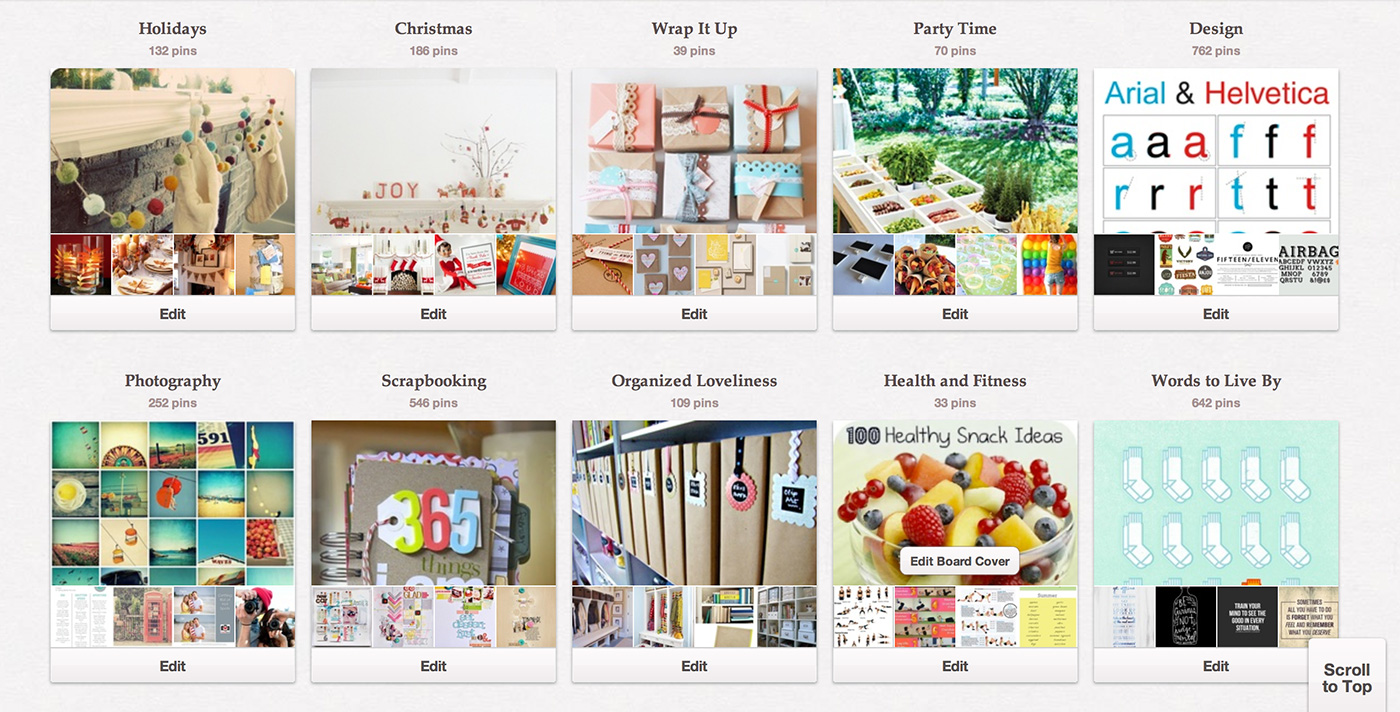 This month here on the Sweet Shoppe blog we're talking all about organization so today I wanted to share a few ideas for keeping track of your scrapbooking story and layout design ideas.
I don't consider myself the most organized person on the planet but these three things are my absolute must-haves when it comes to keeping track of my ideas and inspiration:
1) My sketchbook
I have a large 9×12-inch blank paper sketchbook I use for EVERYTHING: layout sketches, product ideas, future blog posts, random notes and thoughts. It's awesome because not only can I just flip to a new page if I run out of space or need a clean slate but when I need to find inspiration later, I only have to look in one place. No more digging through piles to find that one random thing I know I wrote down at some point.
2) Pinterest
Pinterest can definitely be a huge time-suck if you let it but as a visual person I love it because all the eye-candy is just so inspiring. I keep boards for all kinds of ideas: design, photography, Project Life, scrapbooking. Whenever I need a fresh dose of inspiration, I know I can open up Pinterest and find what I need.
3) Evernote
Evernote is like my digital brain. I use it for keeping track of notes, story ideas, links, layout ideas and so much more. I especially love using it paired with the FastEver app on my iPhone – makes it so quick to jot down a spontaneous idea on the go.
Of course I also asked my awesome Creative Team and our amazing team of Babes and designers to share their tips. Here's what they had to say:
Jen (NeverendingJen): Pinterest is good, but I get sucked in. I keep a running paper list of things I love, and include direct links in a word document when I can to inspiration. I also find it helpful to ask myself WHY this inspires me. Is it the color? The pattern? The white space? Typography?
Inga (Ginger_79): Some pinning, some keeping inspiring paper stuff I see, some noting it down, and a whole lot of mostly forgetting a lot of ideas I had. 🙂
Sherly (nietis): For me, it's gallery favourite or sometimes just have the thought in my head. I have to immediately make it into a layout, though, otherwise, it'll never get done & forgotten…
Aly (aly321): I still use the gallery favorites as one source. Sometimes I just save a page to a "Pages I Love" file to refer to later when I need some inspiration. Also, pinterest. 🙂
Brook (YepBrook): I sketch out layout ideas and quotes, etc. in a lined notebook or scrap pieces of paper on the desk. But, usually, I am scrapping without referring to any ideas or sketches. Sometimes I will type in a line of journaling to help me remember what happened in the notes or metadata of a photo ( in picassa). I also keep a document on my computer for journaling in progress.
Keely (Keely~B): I have a physical notebook but what I used most is Notes ( it syncs on my laptop and phone), it seems to be the most convenient.
Lydia (ltarbox): I'm not very good at doing this regularly, but I have done it, and I like it: I'll open a blank layout, throw the photos on there, and save it with the name that I'll give the layout. Then, if I have an idea of the kit that I'd like to use to scrap the photos, I open up the File Info and type the kit name in there. Then, when I'm in need of something to scrap, I have the file with the photos all ready to go, and I know what kit I'm going to use. This works great when you're going to a crop and don't want to spend your precious scrapping time searching for the perfect photos or kit.
Rebecca (MamaBee): Photos always trigger the story for me… those I will put into a folder in my Working file with a key word for kit theme, the date, title, and number of photos, if I decide to use a template. If it's a silly thing that kiddo has said, usually I save the story or cute quote in my account at cozi.com… I do also jot them down on notepads, which I then promptly loose them to start another notepad for idea… hahaha… eh…
Sheri (SeattleSheri): File folder of magazine pages, Pinterest folder, Inspiration folder on my computer where I store images that I find intriguing, Folder of website favorites I can view for inspiration; some include techniques
Mari (Mari Koegelenberg): Notebook, Pinterest and a Smash book for collecting fun stuff.
Traci (Traci Reed): I have a notebook…or 30.
Lex (mrshobbes): I have a notebook for doodling layout designs when I'm about to scrap and a Pinterest board for layout designs. But I use Evernote to list down any actual page ideas, curate journal prompts, art journal looks/techniques, etc. I list down ideas in a checklist format so I mark which ones I've done. Sometimes I'll include journaling, but it's mostly stuff like "Mark finishing his first serial novel" etc etc. And yes, that is a little thumbnail of a layout Kimberly did! I love that layout and it made me cry and journal a hella lot of stuff, lol.
How do you keep track of your layout ideas and inspiration?