Interviewing the Men In Your Life
Lynnette shares ideas and inspiration for interviewing the men in your life.
If you've ever asked your dad, husband or son to write up some journaling for you, odds are your request was met with a simple no, eye-rolling, or even a look of "woman, have you lost your mind?" But it's important as memory-keepers to make sure we're capturing the stories of the non-scrapbooking men in our lives too.
So what's an easy way to do this?
By asking them questions!
A simple Q&A about their favorite things or a simple memory can be a great way to break the storytelling ice and capture their life adventures in your family's albums.
This month for the Sweet Shoppe blog, I was tasked with doing exactly this: interviewing one of the men in my life and sharing my experience. I chose to interview my husband Adam, 20 Questions style. To make things easy on myself, I started with a Google search for random questions and happened upon this list of "Ice Breaker" questions. I copied about 22 of the questions into a word document and when Adam arrived home from work, I pounced with a convo that went a little something like this…
Me: "Hey, so I have a little bit of homework for you."
A: "Uh, oh, what's that?"
Me: "I need you to scrapbook a layout for me." (I've jokingly asked him this before, so I already knew what the answer would be.)
A: "Yeah, no, not happening."
Me: "I'm just kidding, all I need you to do is answer a short list of questions for a layout I'm making."
A: "Oh ok, that seems easy enough."
Yes, I fully admit I am not above a little trickery if it'll get me what I want, haha.
We sat down and a funny thing happened once I got to the end of my list of questions:
Me: "Ok, that's the last question I've got."
A: "Aww, I'm kind of sad now."
Me: "Do you want me to ask you some other questions?"
A: "Sure, this is fun."
Can we say success?
While I'm sure answering a bunch of questions wasn't exactly the first thing he wanted to do after a long day of work, once we got into it, he seemed to really enjoyed having the tables turned on him. Which reminded me of a valuable lesson: sometimes all you have to do is ask.
And here's the layout I made based off his answers using Kristin & Zoe's Life Stories: This Boy kit: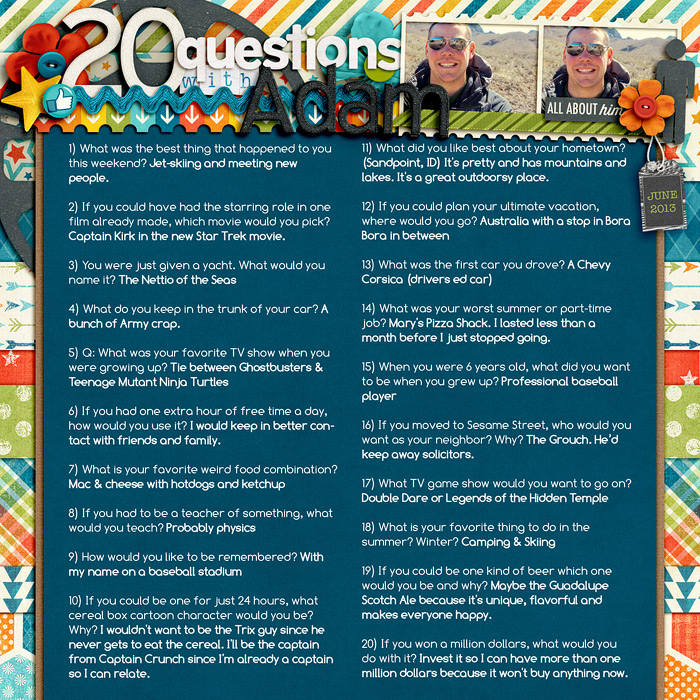 One key bit of advice if you do decide to interview one of the guys in your life: make sure to show them the final result.
No, they probably aren't going to ooo and ah over your layout design or awesome shadowing, but I can tell you from experience, when Adam sees the result of something he's helped out with, he's that much more likely to help out the next time or even offer me up photos and ideas on his own.
Of course, if you're in need of more interview inspiration, here are few other interview pages I've done over the years:
I got Adam to jump on the faves bandwagon by asking him about some of his favorite things at 28 years old: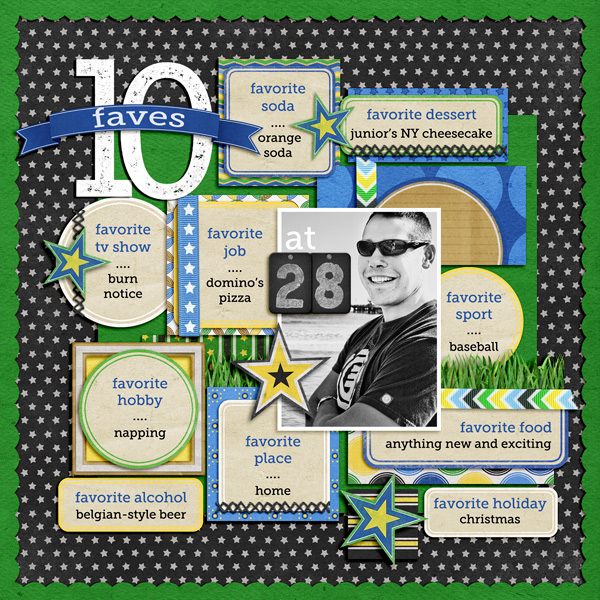 Here's a simple He & She interview page where we both answered the same question: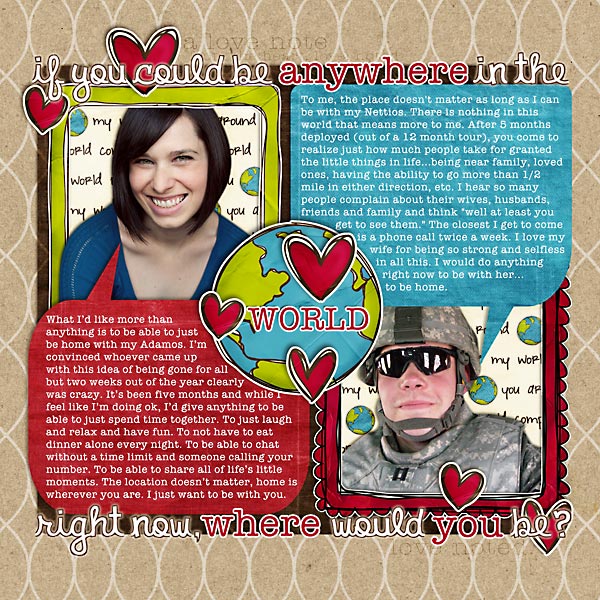 And here are some more awesome interview layouts from the Sweet Shoppe team:
Tracy did a cute Q&A with her son using this template: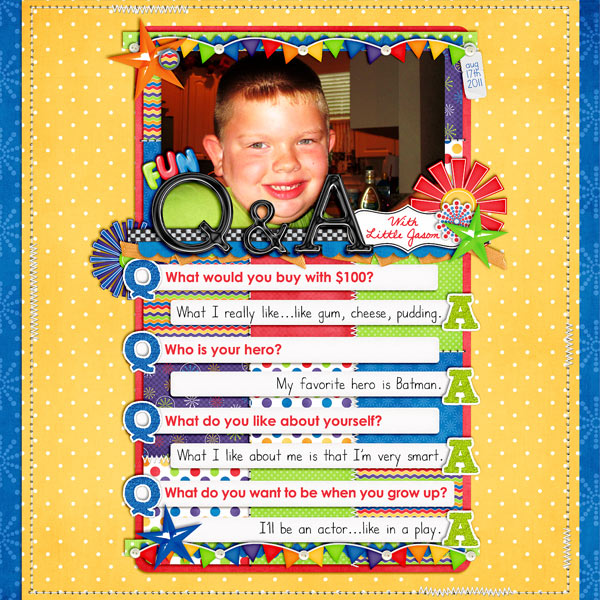 Jacinda asked her dad to share what Christmas was like when he was growing up. (You can find page 2 of this two-page layout here.):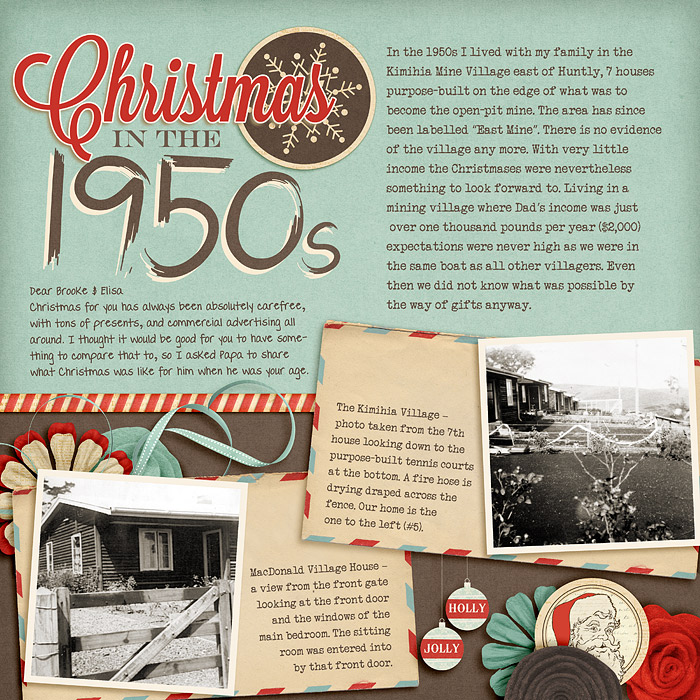 Trish scrapped a first day of school interview with her son: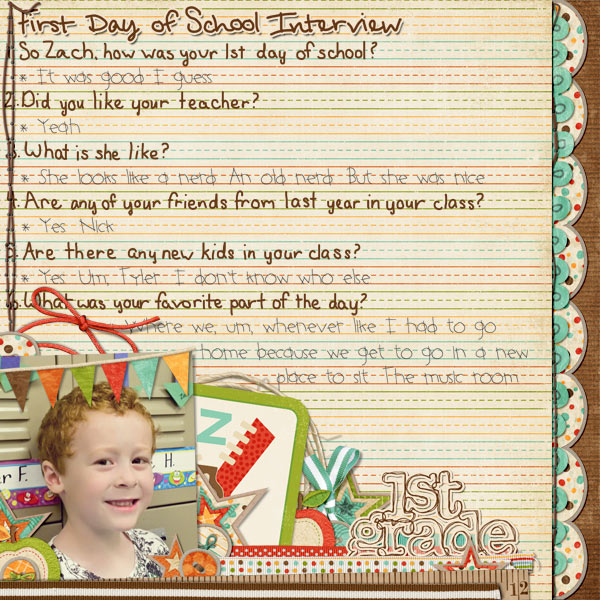 Darcy captured all the men in her life with this family faves page: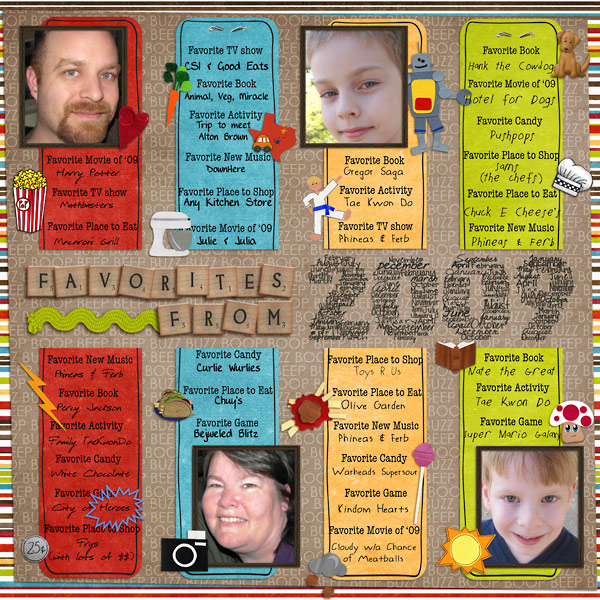 A simple Q&A or question is a great way to get the stories of the men you love into your scrapbooks. And hey, if asking a simple question doesn't break the ice, a little bribery never hurts either.