Posted by Robin Carlton •


Get Wild, a spectacular digital scrapbook kit from Krystal Hartley, FREE with your $10 purchase in the shoppe between now and December 31st! You also won't want to miss checking out some fabulous inspiration from our talented Babes featuring this stunning kit. This is one special offer you won't want to miss!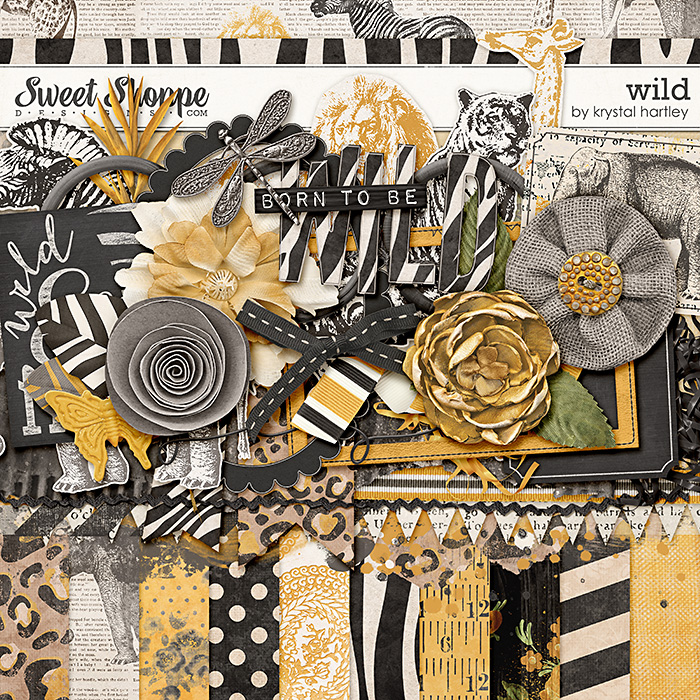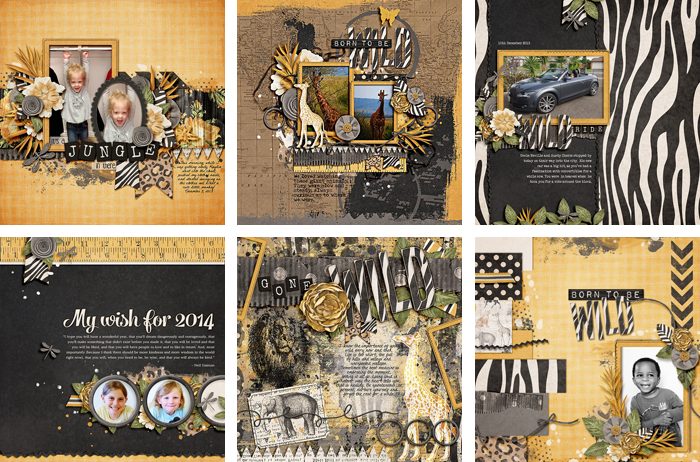 What is your current bestseller?
It's Natural Beauty…
What is the product you're most proud of creating?
I really love how There She Goes turned out. I spent a lot of time on the patterns and included just loads and loads of painty/stampy goodness.
What is your favorite layout you've seen in the gallery created by a customer?
I fell in love with this layout by Jamie. From all the elements peeking out between the layers of papers to the use of space to that perfectly delicate cluster…it's just so gorgeous! Jamie, I'd love for you to have a free kit from my store. Just contact Robin via the contact page with the kit you'd like and she'll get you a download link!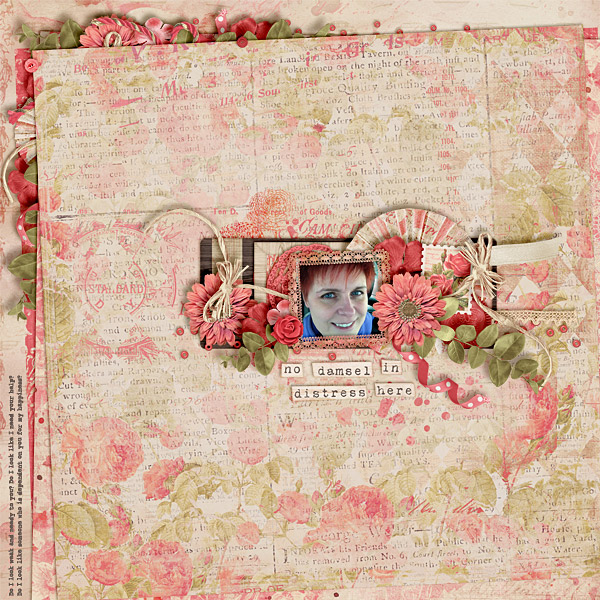 What do you have in the works?
I've started more See Jane ___ kits…you'll see her rock, shop, run and read before too long. And I'm starting a new series for 2014 called Times and Seasons that incorporates my eclectic shabby and art journalesque design style into a monthly and seasonal approach to scrapbooking.
Show us some standout recent layouts from your creative team!
From Natascha…
From chocochoco…
From vickiyang…
From catgoddess…
From nietis…
From Loriebug66…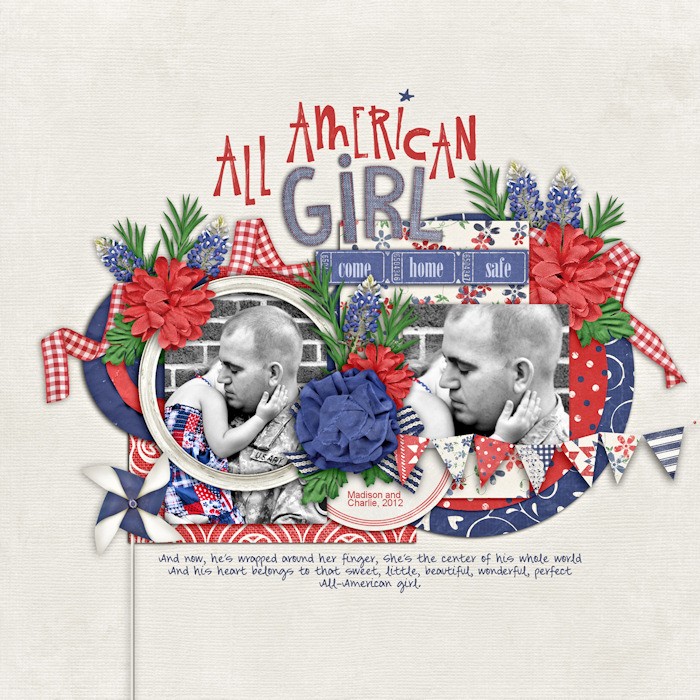 You can connect and interact with Krystal in the following ways…
Like her on Facebook
Subscribe to her Newsletter
Visit her Website
And don't forget, when you spend $10 in the shoppe between now and December 31st, you'll get her featured designer kit, Wild, absolutely FREE!