Sweet Shoppe Saturday 1/10
Hey, hey Sweet Shoppers! Your favorite day of the week is here, and now that the holidays are well behind us, our fabulous designers are getting back into their regular routines and have created oodles of absolutely scrumptious new goodies for you to devour this week! I absolutely adore this week's new releases and know you will too, so let's get right to it with your first look at this week's sweet new stuff…

Don't forget, if you haven't already grabbed our current featured designer kit from Sugary Fancy, it's a great one to have in your collection! In With The New is simply beautiful, perfect for the New Year and best of all, it's FREE when you spend $10 in the shoppe between now and next Thursday the 15th! You can get to know Ana, the gorgeous Brazilian behind the Sugary Fancy brand, a little better in this week's 4 in '15 spotlight too…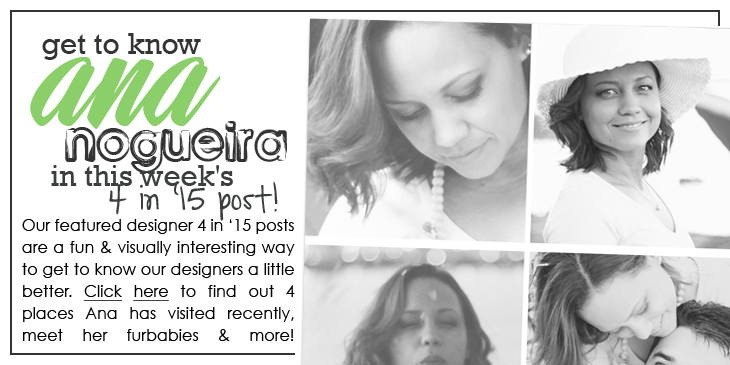 If you aren't already playing along, we want to invite you to stop by the forums and check out our brand new challenge format for 2015, Sweet Shoppe Challenge Bingo! We've gotten an amazing response from our community about this fun and easy going format, so come by and play along to earn up to 40% off in the shoppe each and every month…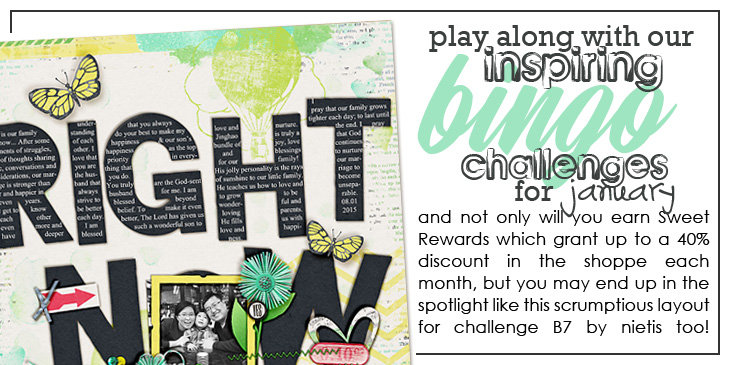 Our weekly Bingo with the Babes thread if chock full of inspiring pages from our Babes and our talented community, so if you're looking for ideas on how to get started with our challenges be sure to take a peek at it! A new thread will roll out each week, so keep your eyes open on Mondays for this sweet source of challenge inspiration!

Finally, are you passionate about Instagram and SSD? Then I want to hear from you! Bringing Vanessa onboard to coordinate our Facebook page last year was one of the best decisions ever, and we'd love to bring on a scrapper who is equally passionate about our brand and designers to head up our daily Instagram posts too! If you have ideas on how SSD can increase our profile on IG and inspire the community with our posts, please send your interest via email to admin@sweetshoppedesigns.com no later than January 16th, 2015! Applicants should be self-motivated, have good writing skills, be creative thinkers and have a passion for SSD! In exchange for your hard work, you'll enjoy 100% discount in the shoppe, and will have access to our team behind the scenes too! Please include links to your social media pages and any other information you think would help us in making this decision in your inquiry! I can't wait to hear from you, and look forward to working with one lucky person more closely in the coming year.
On that note, I'm off for the week, but I'll be here in your inbox next weekend with lots more sweet new stuff! Until then, keep making memories and scrap MORE!