Featured Designer FWP – Jady Day Studio

It's Friday which means a NEW Featured Designer!! Yari Mower is the designer behind Jady Day Studio. Her design style is unique in a way that she can rock the custom, hand crafted illustrations and also the elegant side…and even mix them beautifully. Her kit, The Little Things, is free with every $10 purchase from now through May 21.
The Little Things are what make life great. The little things become the big things. Scrap your day to day memories, the little things, with this beautiful kit. Filled with soft blues and pinks, with some added in greens and yellows, this kit will go for all different memories…boys or girls! Take a look!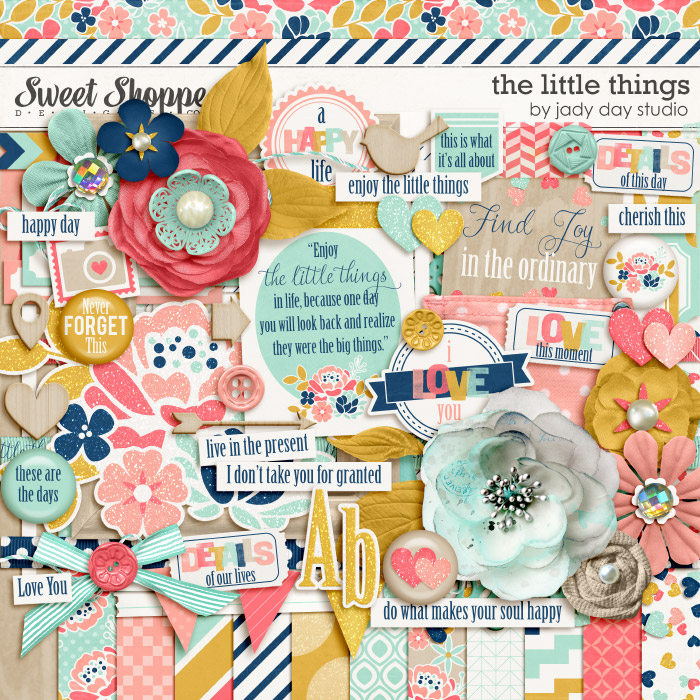 Here's some inspiration from the Babes!
The Little Things will be FREE with any $10 purchase from now to May 21st! Link us up with the layouts you make with this beautiful kit! Have a great weekend 🙂