Featured Designer FWP – Libby Pritchett
It's Friday & we're debuting our newest Featured Designer, Libby Pritchett! She teamed up with Melissa Bennett & Bobbie of River Rose Designs for the newest FWP kit. Girl Talk celebrates those conversations we have with some of those we hold dearest. Whether you talk daily or once in a while, you're next door neighbors or thousands of miles apart, or your personalities are completely different. This bright color palette with hand-drawn elements is a stunner! Take a look…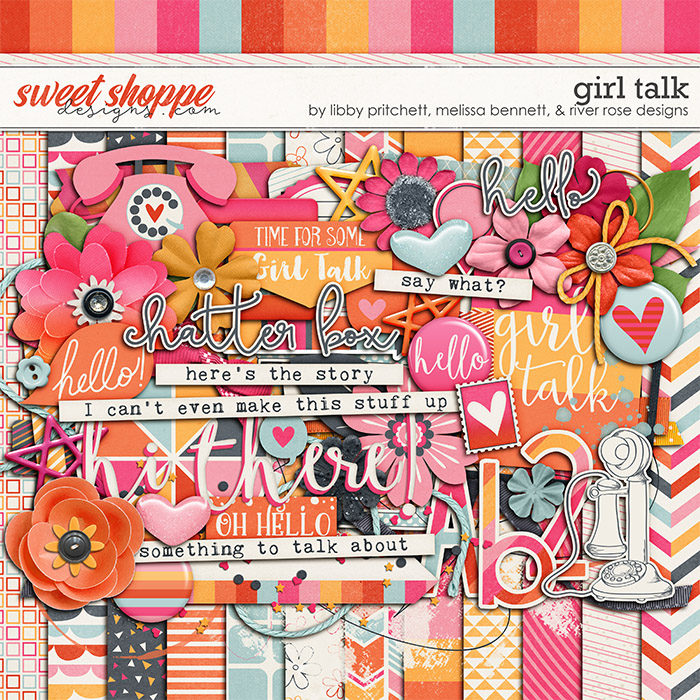 I asked Libby why she invited Melissa & Bobbie to work with her and what she loves most about working with them. Here's what she had to say…
Melissa is one of my all-time favorite scoop partners! We've worked together several times in the past, and it's always so easy and fun. Our brains and styles mesh well together! I'd never had the opportunity to work with Bobbie, but I had wanted to since she came to Sweet Shoppe. This seemed like the perfect time to remedy that!

I think the best thing about working with Bobbie and Melissa is just how EASY it is. This collab seriously came together effortlessly. I was inspired by some colors used in our set design at church, so I showed the girls. They were on board, so the next thing I knew, I had a swatch made, and we knocked this kit out in about 2 days!
The Babes ROCKED this kit! Look how amazing it is!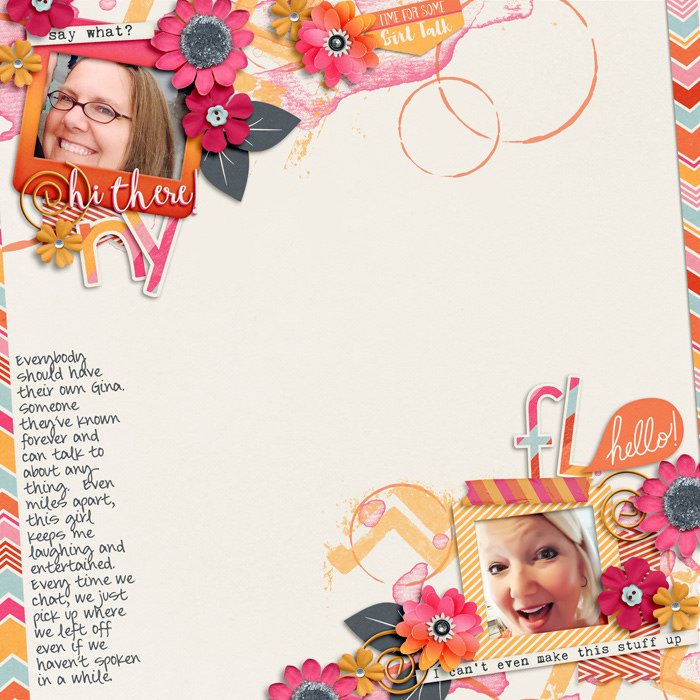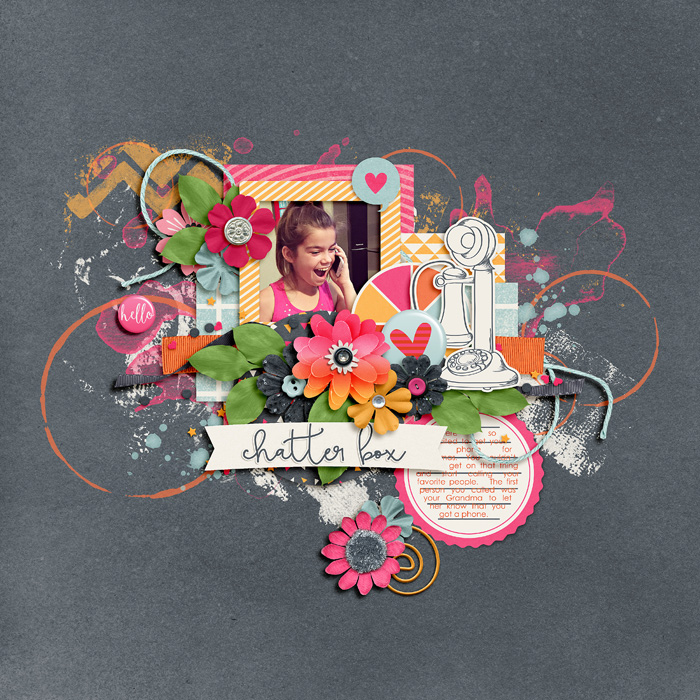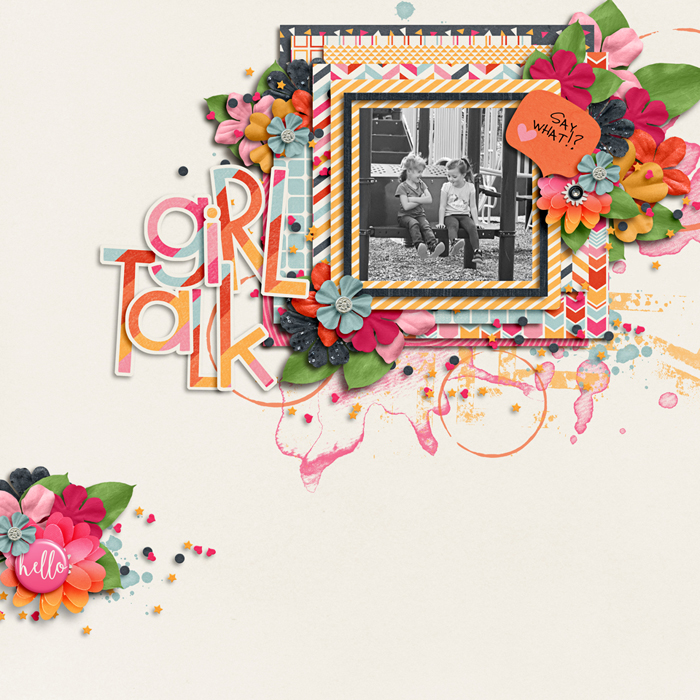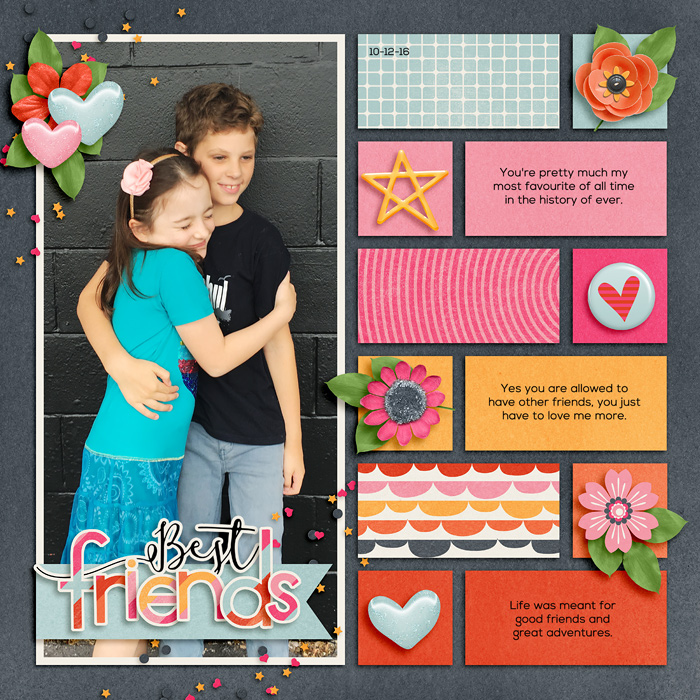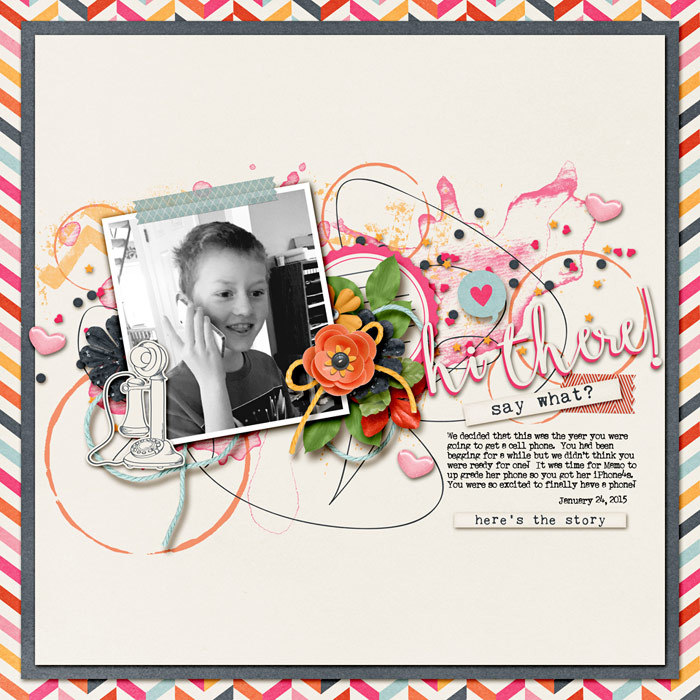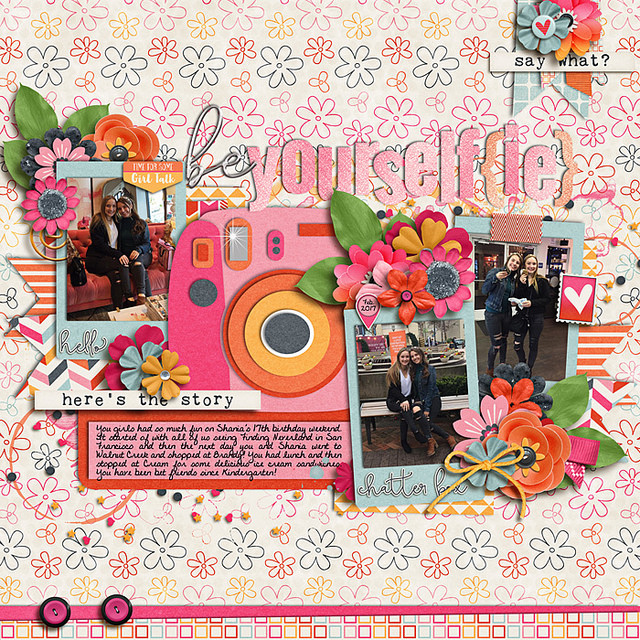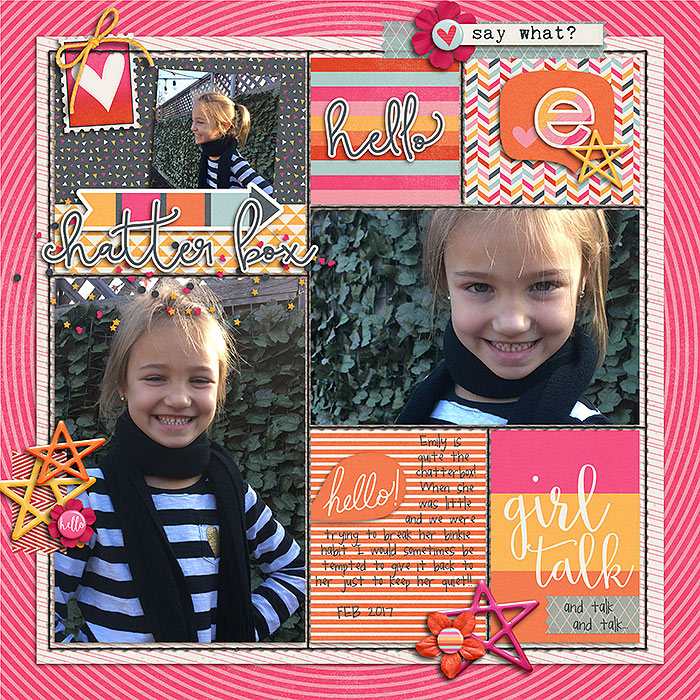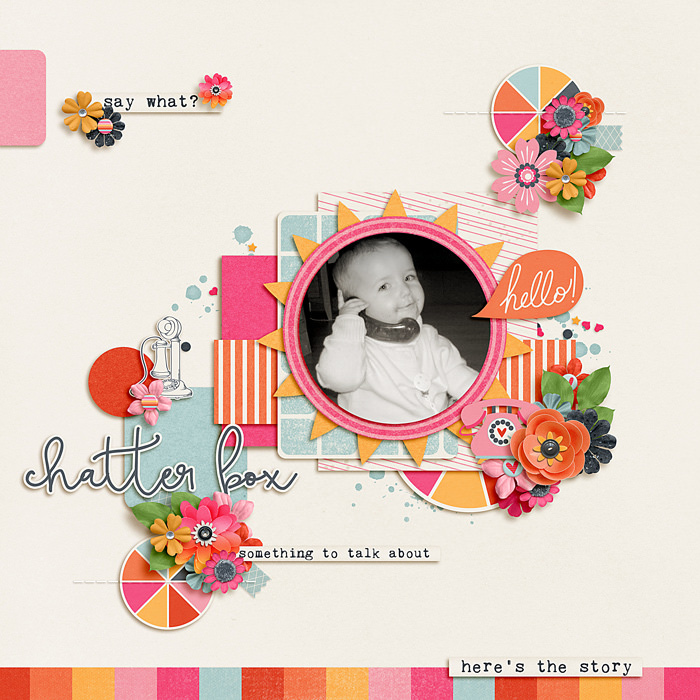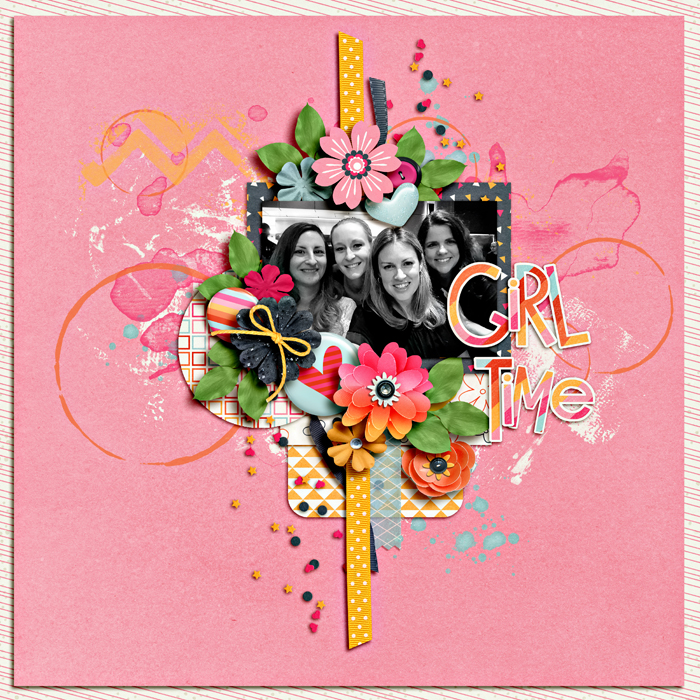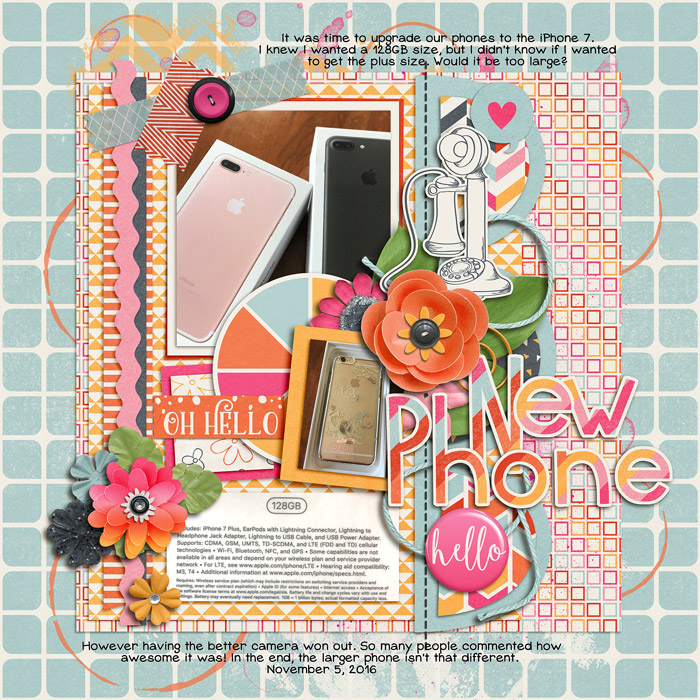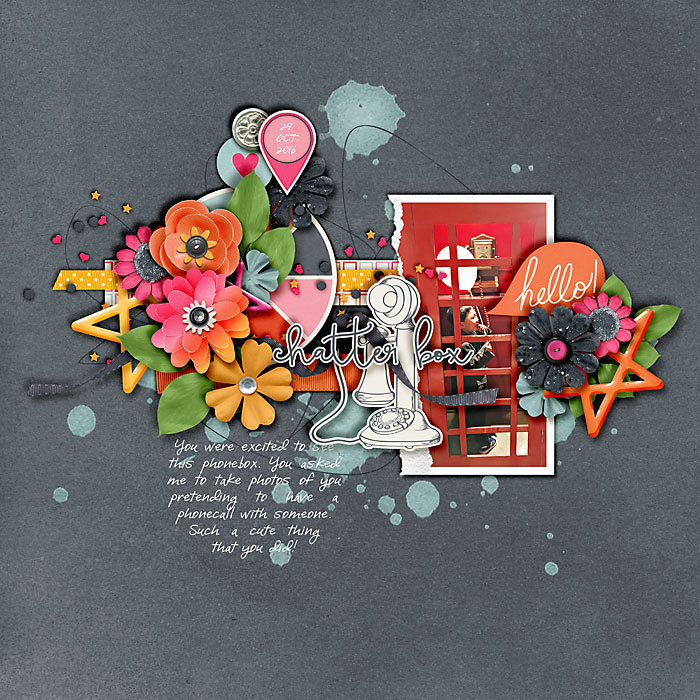 Go fill up your shopping cart with $10 and Girl Talk will automatically be added for FREE! This special offer will only be available through Thursday, March 23rd so don't delay. And don't forget to come back next week when we talk about Libby's favorite collabs. Have a great weekend!