Last month for Sugarbabe Sunday I asked the team to share some of their favorite layouts that focused on journaling.  So this month, I thought it would be fun to ask them to share layouts that focused on photos.  Sometimes the hardest layout for me to create is the one where I am scrapping a favorite photo.  I find myself wanting to go a little simpler so that the photo really shines.  I think you will see some of that in these layouts from the Babes.  I've included a few words that some of them shared as well.

Big photos are my favorite. This one of my niece had a beautiful white background, which made it easy to blend into the whole page. Then I just had to add some embellishments. I kept it light so the focus would stay on her.
My girls had a fun little photo session where my oldest daughter put glitter makeup her sister. She then set up a backdrop, got out my professional camera, and snapped a few photos! I thought it turned out pretty cute.
I did some pocket pages using a really simple black & white theme, which makes the color photos really pop.
I chose to focus on the photos in this layout by making them not only stand out in the frames, but also fade into the background.
This one page has so many precious photos in it. My son's great-grandpa is so blessed with such a long healthy life, so every photo we take of them together is precious.
I don't always bring out my "BIG Daddy" (aka Canon Mark ii) camera but when I do, I am grateful that I can use large photos like this on my layout and not have to worry about the quality of the photo. The top photo is cropped in pretty closely so that I could focus on the Kids' adorable, laughing faces and I didn't lose any image quality!
I generally don't scrap so many photos on one layout so this is one of my favorites that I've done that uses so many photos. I think it captures that fun that we had so vividly. Definitely a memory to last forever.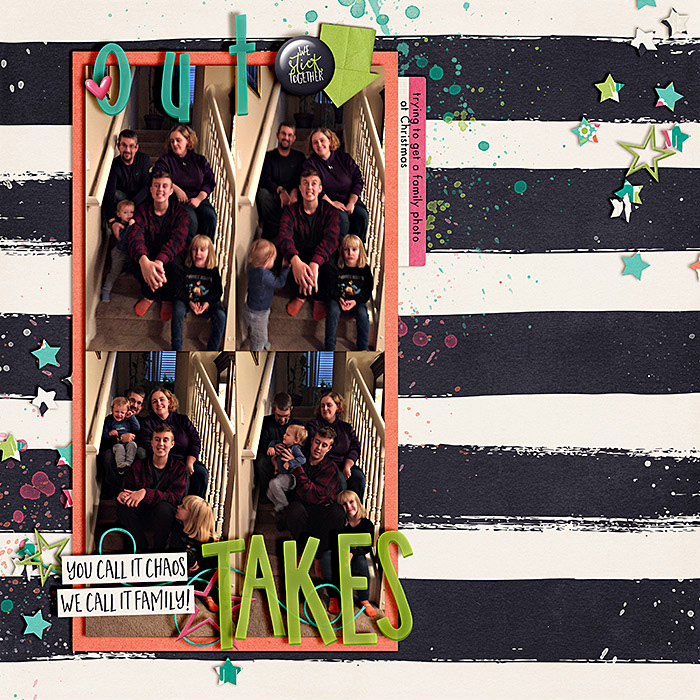 As I looked through my own gallery, I found that when I really want to focus on the photos and have lots ot photos to scrap, Brook's pile up templates are one of my go-to's.  This is one of the layouts I love.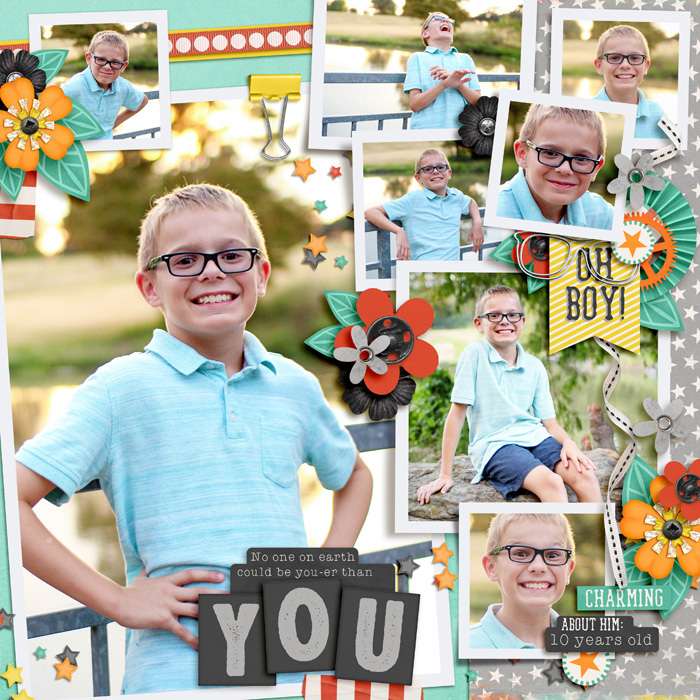 And sometimes I have one large photo I really want to remember.  This layout is one I made with an extra-special photo.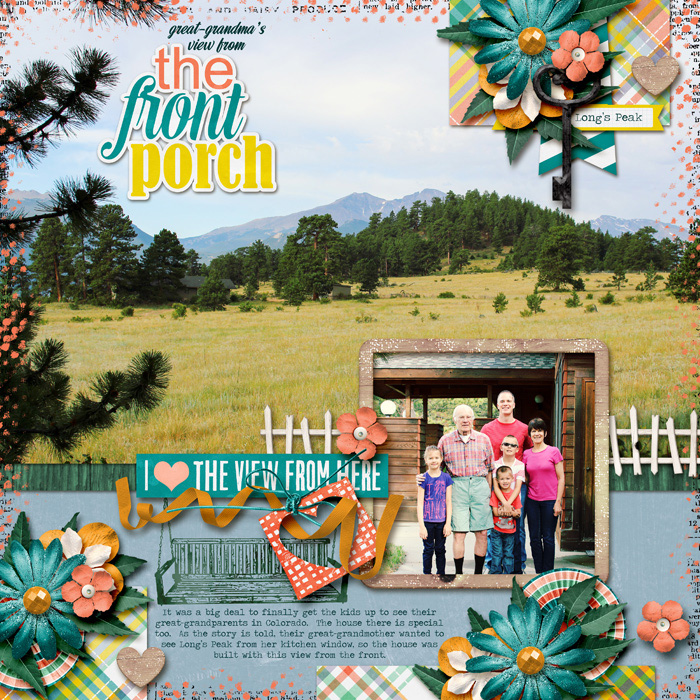 I hope you've enjoyed the layouts the Sugarbabes shared this month.  Do you have an idea of something you'd like to see us share?  Leave a comment and let us know!