Featured Designer FWP – Melissa Bennett
Happy Friday friends! It's a new day and we're debuting a new Featured Designer, Melissa Bennett! Hello Summertime is FILLED with everything to help document your summertime adventures. I love the different treat elements and the beautiful colors. Soft yet still summery. Perfection! Check it out…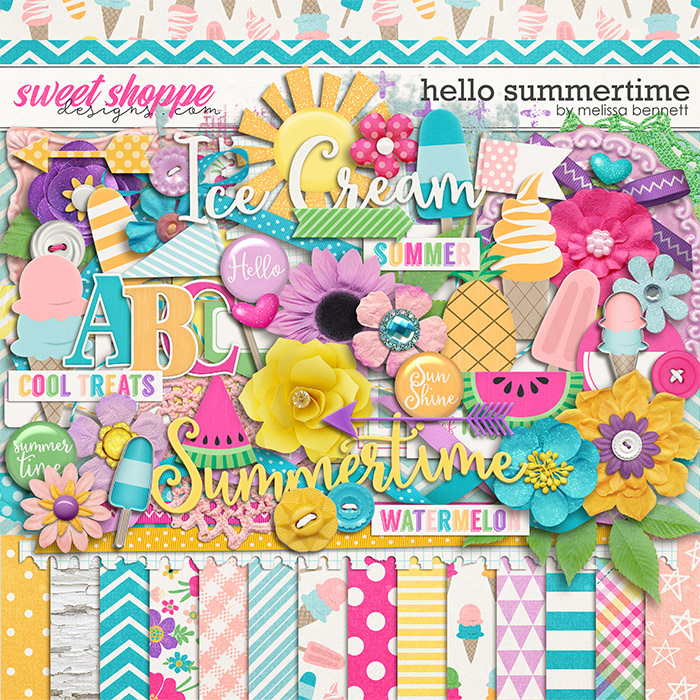 I asked Melissa what inspired her to create Hello Summertime and her design process behind it. I also asked her what she thinks her strength as a designer is and what's her "signature"…or what would others recognize her for. Here's what she had to say…
I love this time of year and wanted to go a different direction for a summer kit. I found a color inspiration and knew that it would be fun to try. When I first started working on it I was not sure the entire direction I would go with it when I first started but after drawing the ice cream illustrations I knew I wanted to go with cool summer treats but still versatile for all kinds of fun summer pictures.

Colors. I think people would know my kits because I like to pick bright colors and do themed kits. I know people also probably know me most for Christmas kits.
The Babes are scrapping their summertime fun! Check it out.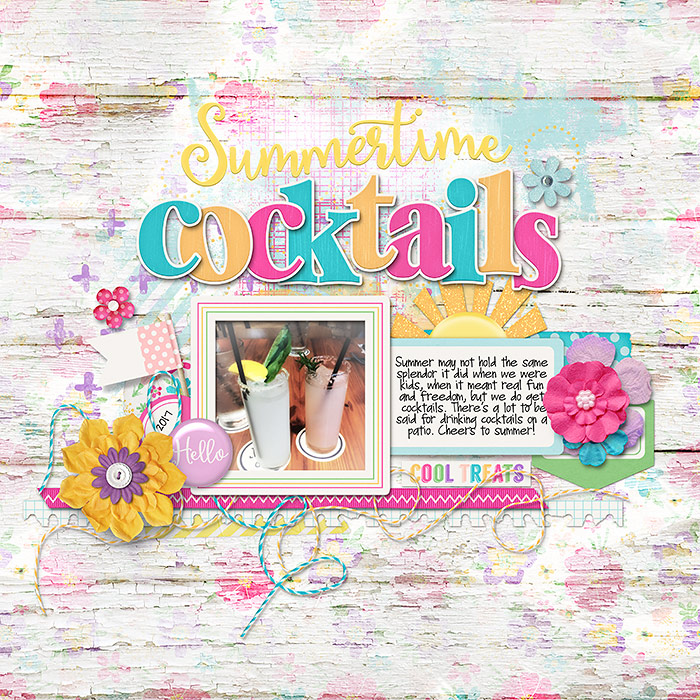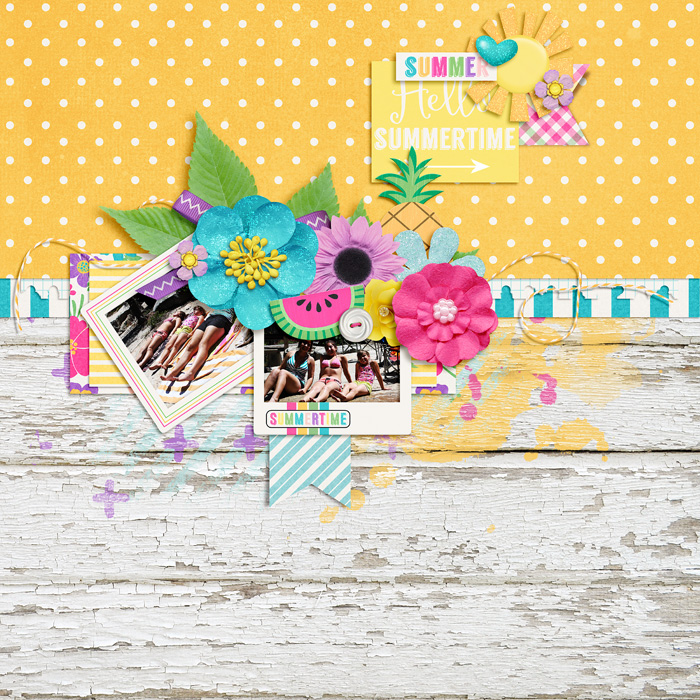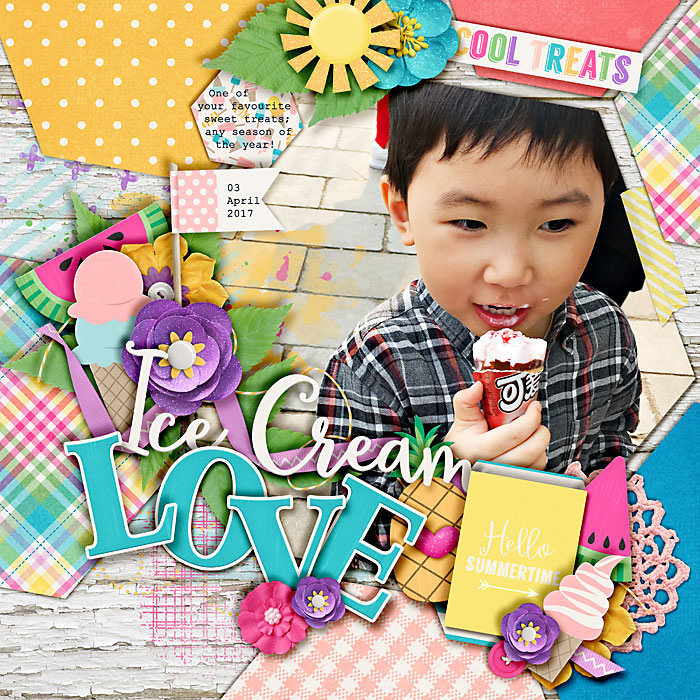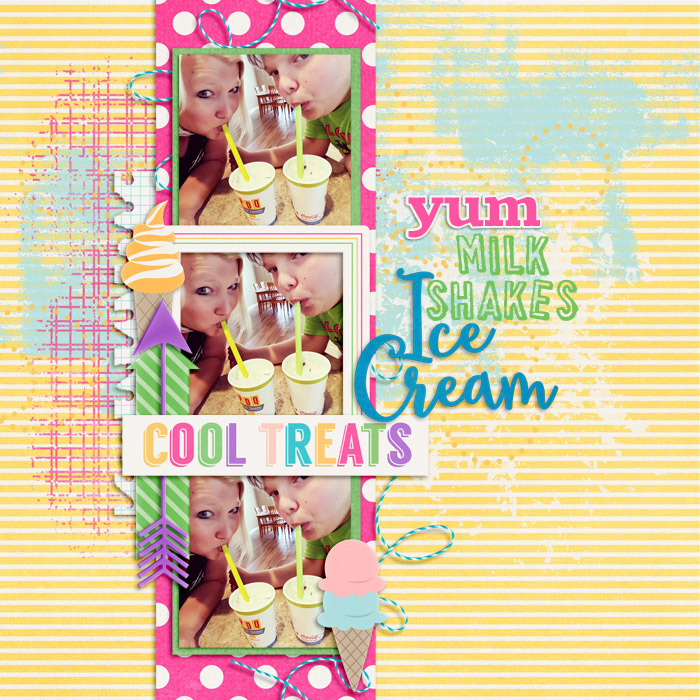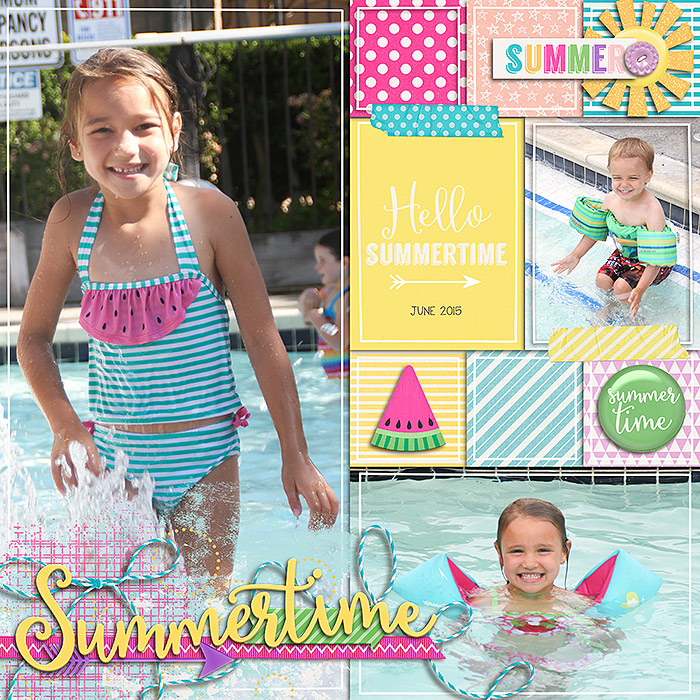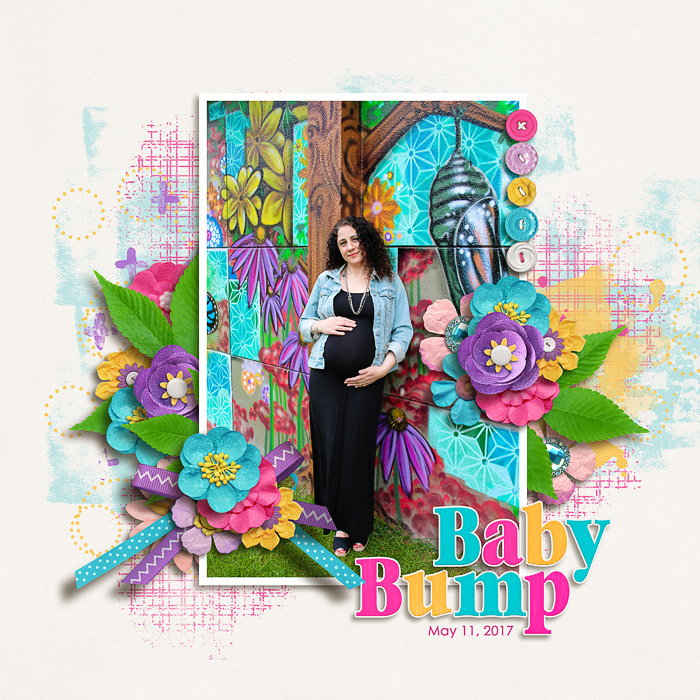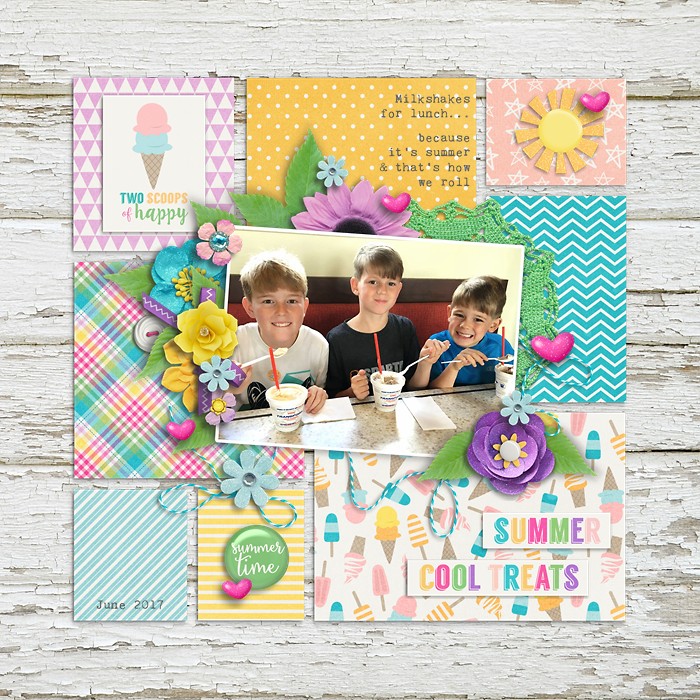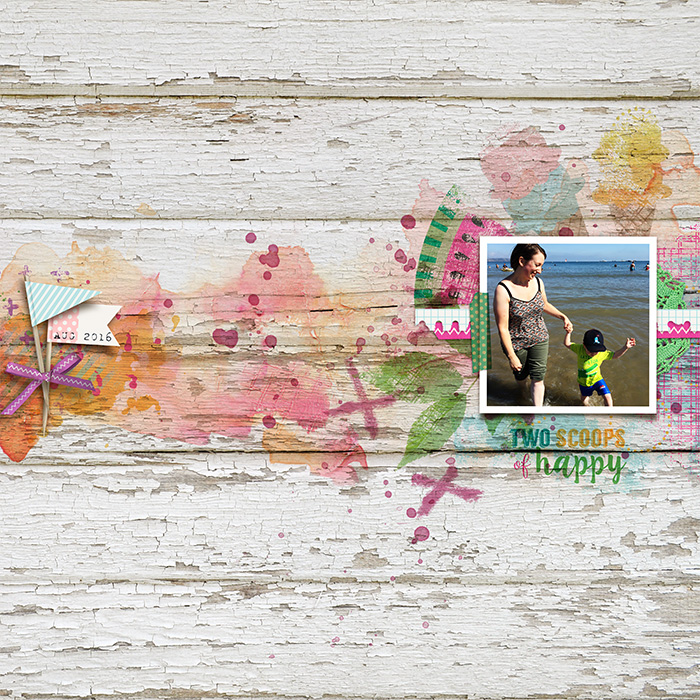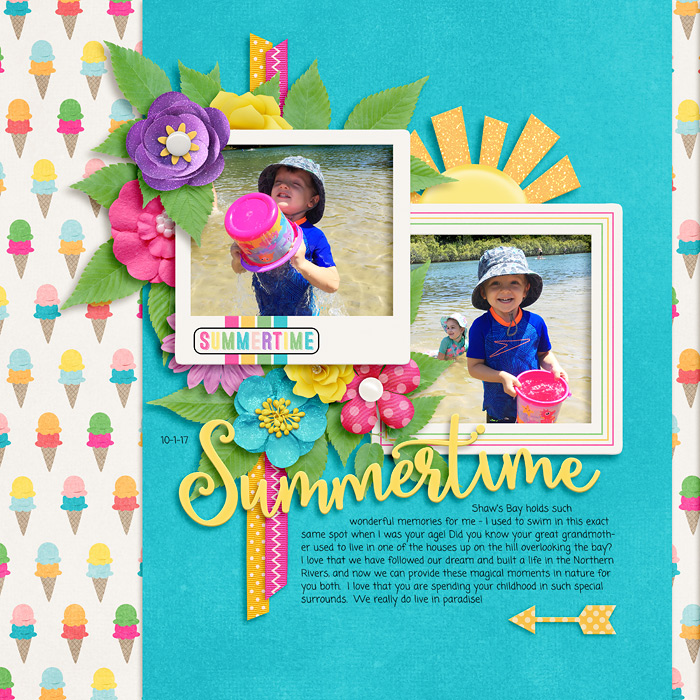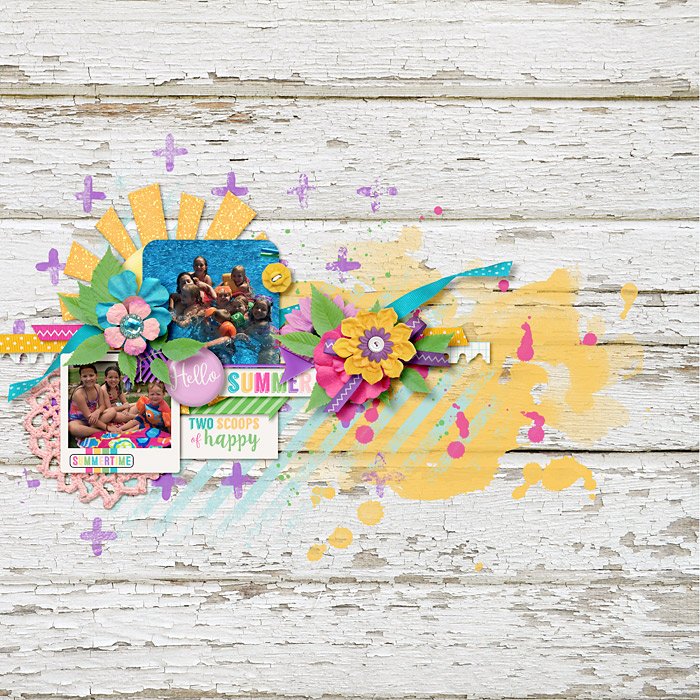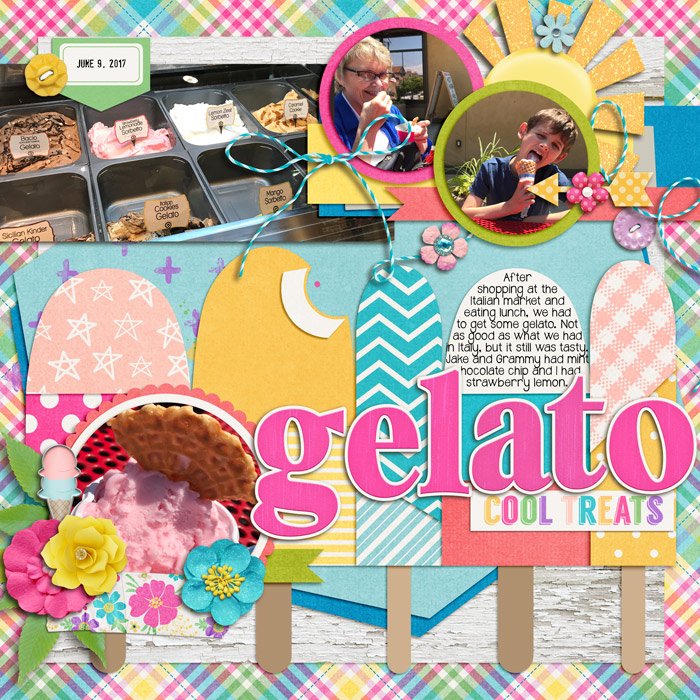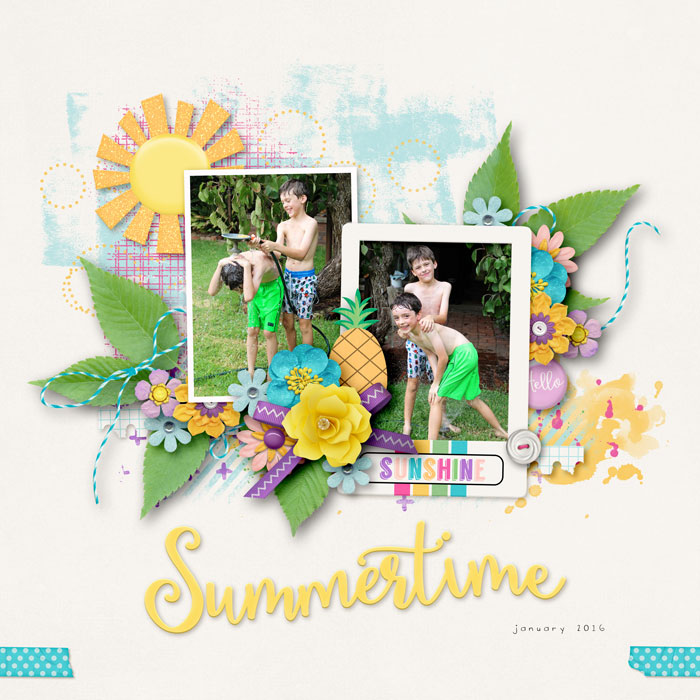 Go fill up your shopping cart with $10 and Hello Summertime will automatically be added for FREE! This special offer will only be available through Thursday, June 29th so don't delay. And don't forget to come back next week when we have a little sneak peek into a fun NEW bi-weekly that we're going to do involving our amazing featured designers this year! Have a great weekend!