Featured Designer FWP – Traci Reed
Happy Friday friends! It's a new day and we're debuting a new Featured Designer, Traci Reed! Her FWP kit, On The Bright Side, stays true to her and shows off her fabulous style. This kit is so bright, cheery, and FUN! You can't help but smile while looking at it and thinking about all of those bright, positive, sunny moments in your life. Take a look!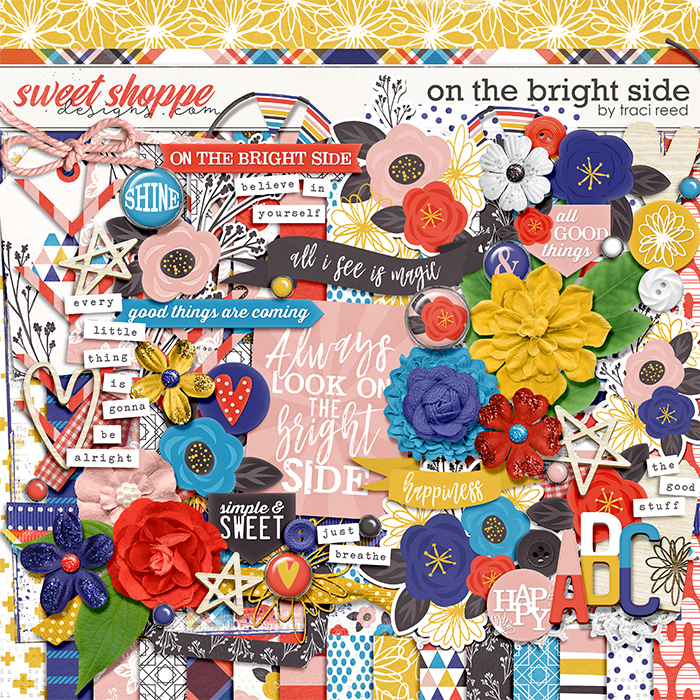 I asked Traci what inspired her to create On The Bright Side and her design process behind it. I also asked her what she thinks her strength as a designer is and what's her "signature"…or what would others recognize her for. Here's what she had to say…
I came across these colors in an image and saved it to my desktop months ago – I just enjoy them so much! I wanted to make a pretty, inspiring, florally type collection and this is what came out! I started with the papers and floral illustrations, which I think is the basis of all kits, and then added some fun texture with my embellishments!

I think color, patterns and word art are my biggest strengths and what most people recognize my work for. Beyond my love of designing paper and illustrating all my own designs, I love creating stickers and titles and cards that help scrapbookers tell their stories and maybe prompt them to write things down or scrap things they wouldn't think about.
The Babes layouts are so bright and cheery! You're bound to be inspired by them. Here they are…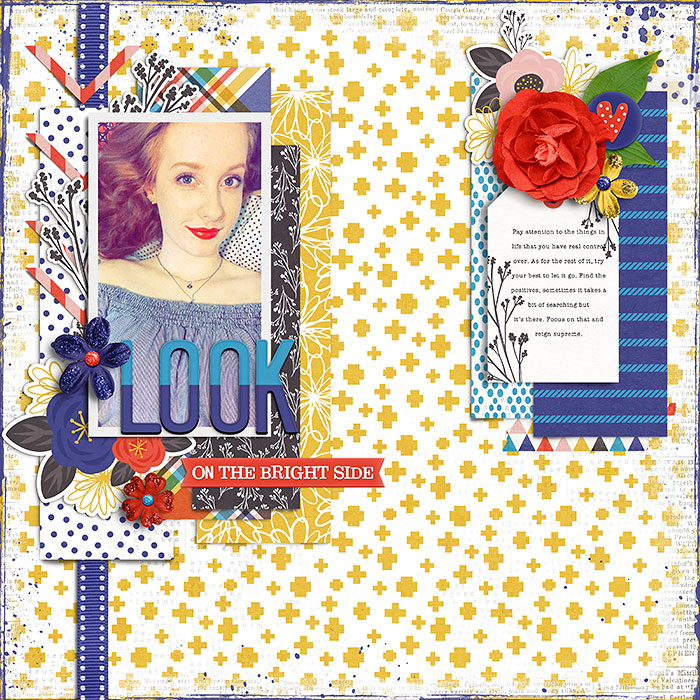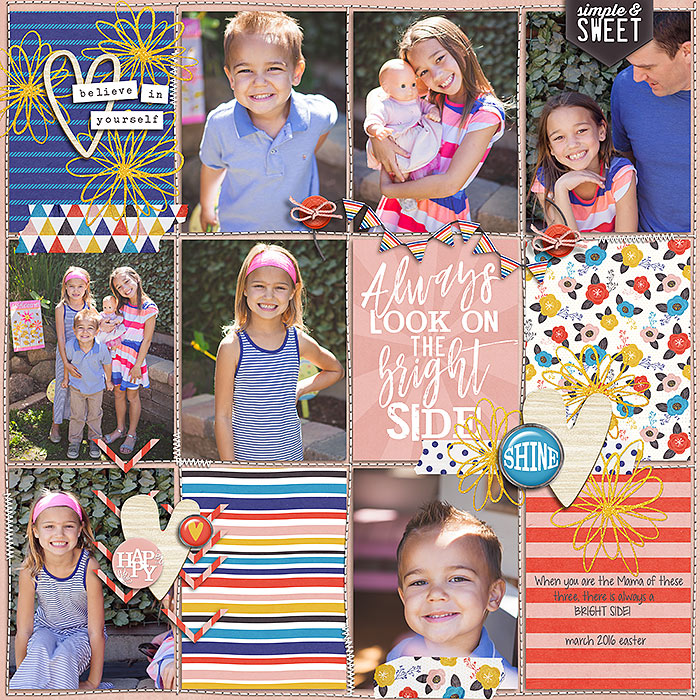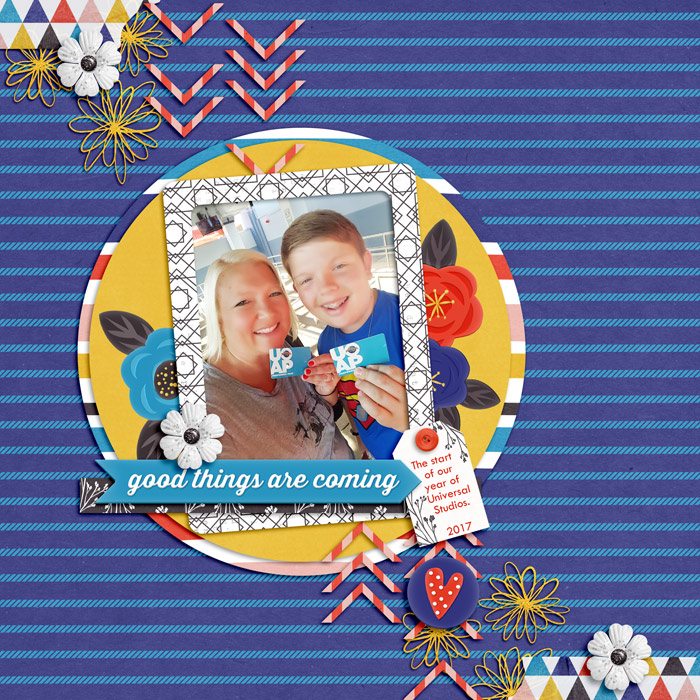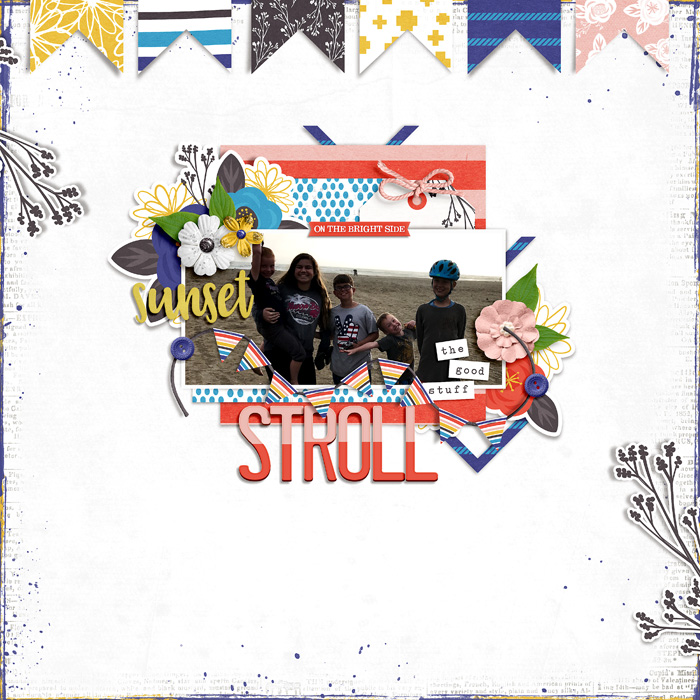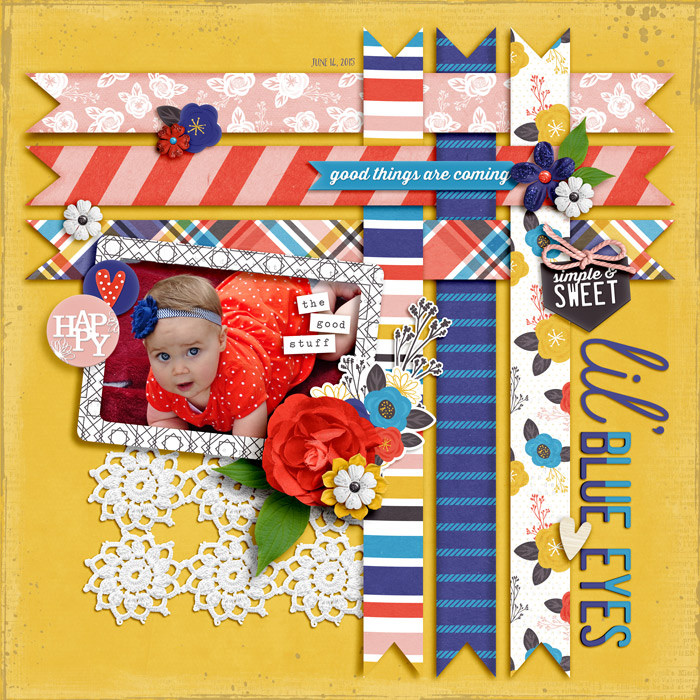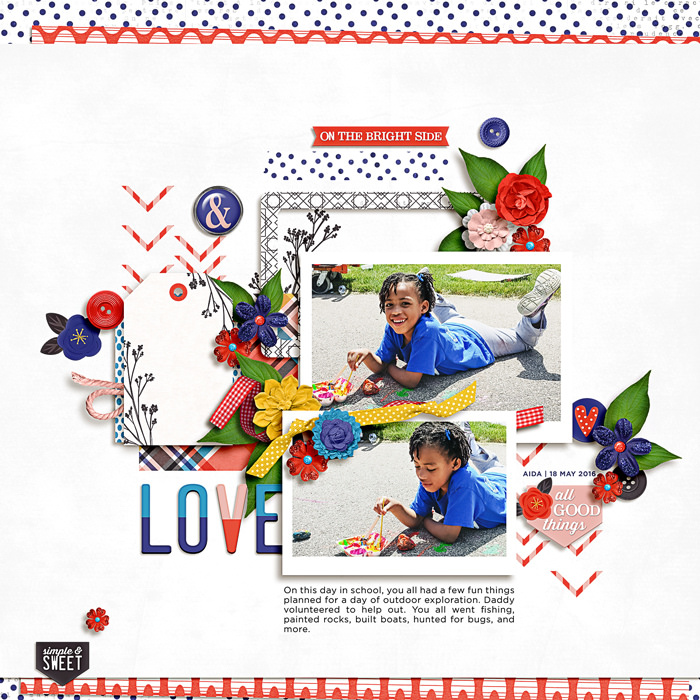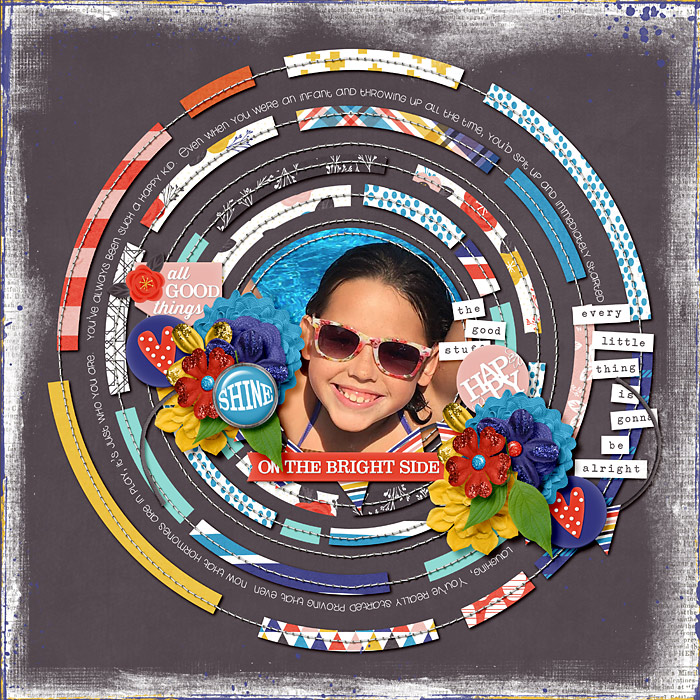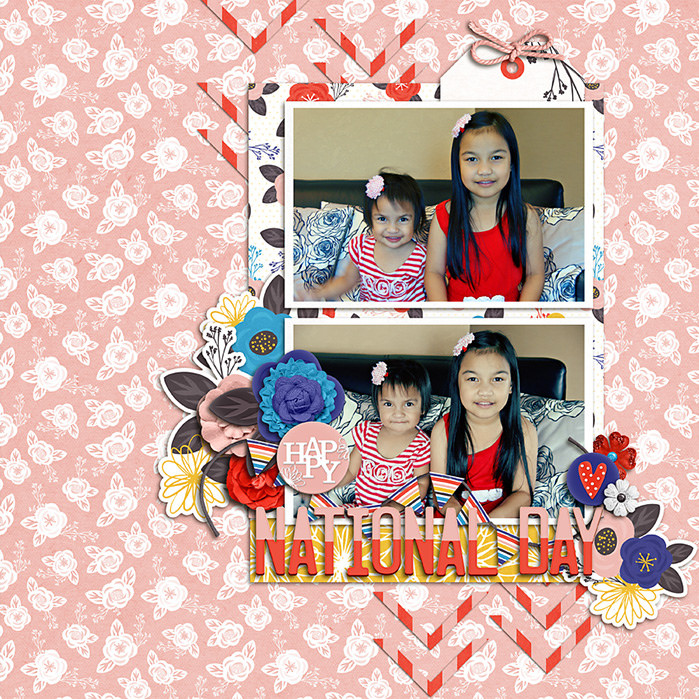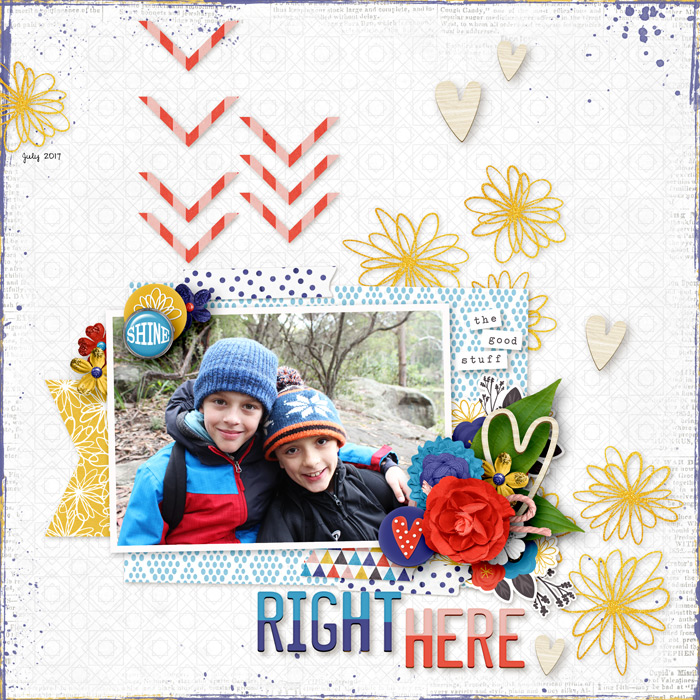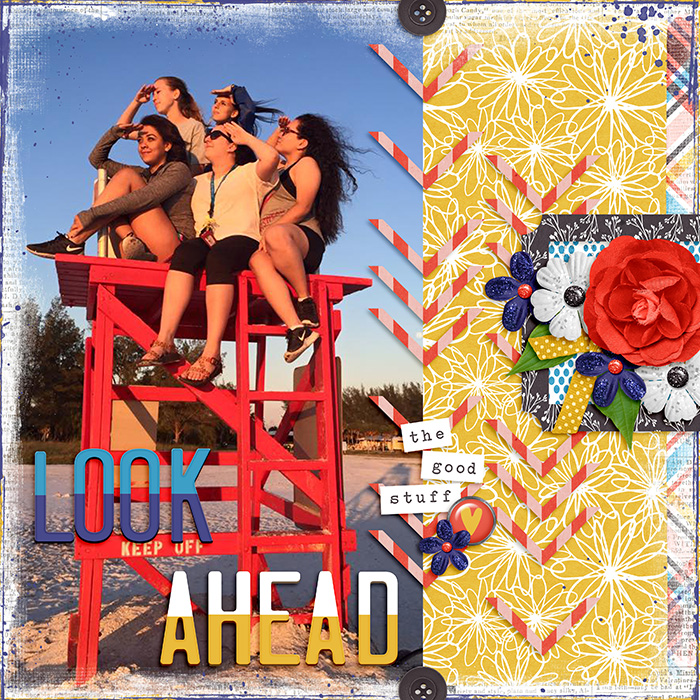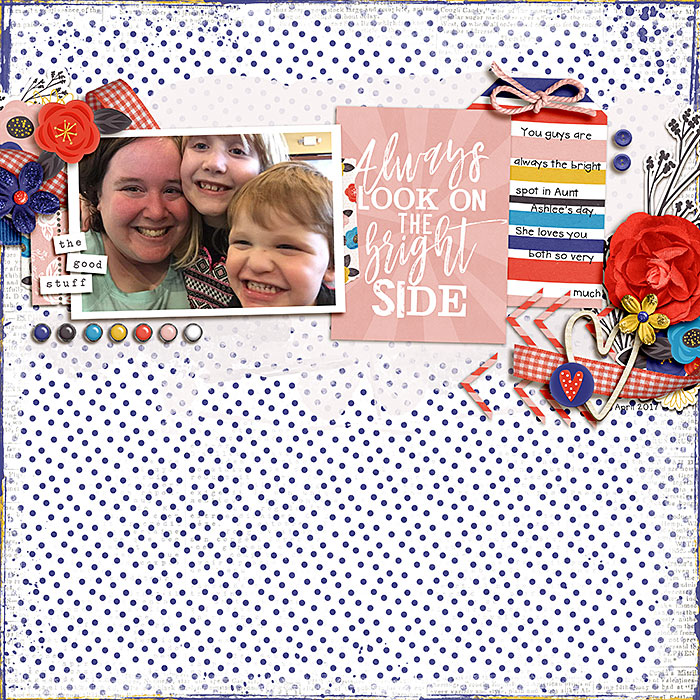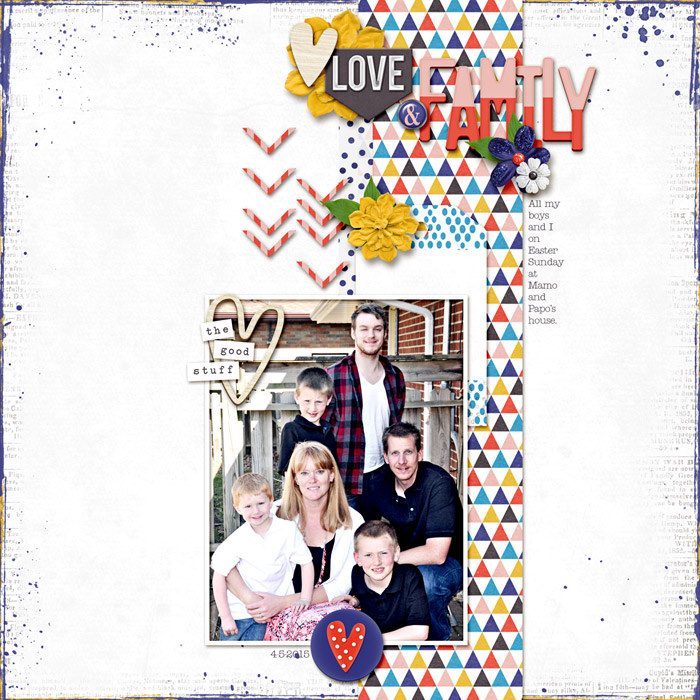 Go fill up your shopping cart with $10 and On The Bright Side will automatically be added for FREE! This special offer will only be available through Friday, August 25th when our new releases go live, so don't delay! And don't forget to come back next week when we have a little sneak peek into a fun, new bi-weekly sale that we're going to do involving our amazing featured designers this year! Have a great weekend!