Sweet Shoppe Saturday 8/12
Happy Friday Sweet Shoppers! Another week has come and gone which means it's time for you to take a peek at the latest and greatest stuff from the sweetest spot in town! I have lots to show off in tonight's newsletter including a brand new Featured Designer freebie from the one and only Traci Reed, and the latest kit in our Summer Sixlets series, but before I get to all of that, you have to check out…
As usual, the designers are on fire tonight with a heap of scrumptious new goodies that I know you're going to love! Once you've glanced at the tiny tidbits above, be sure to head to the shoppe to take a closer look at everything because you're definitely going to find some must-haves for your Sweet Shoppe stash!
So many of our designers have added fantastic new products to the shoppe tonight, so it's a great week to take advantage of our weekly Free with Purchase offers! Earlier this afternoon, our newest Featured Designer, the remarkably talented Traci Reed, went into the spotlight and the kit she made for this special offer is seriously incredible and one I know you guys will adore On The Bright Side…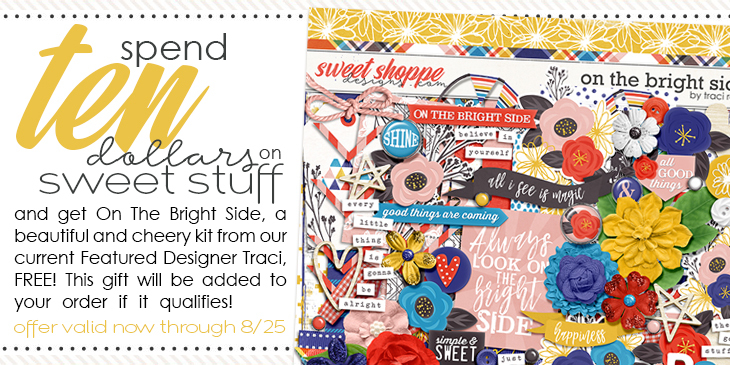 On The Bright Side is one of my favorite Featured Designer freebies this year, and part of that is because the colors are beautiful and perfect for scrapping just about anything! The Babes made some incredible layouts which you can see in the shoppe or on the blog in Traci's Featured Designer showcase today, but I thought I'd share a little eye candy with you to get your weekend started off right…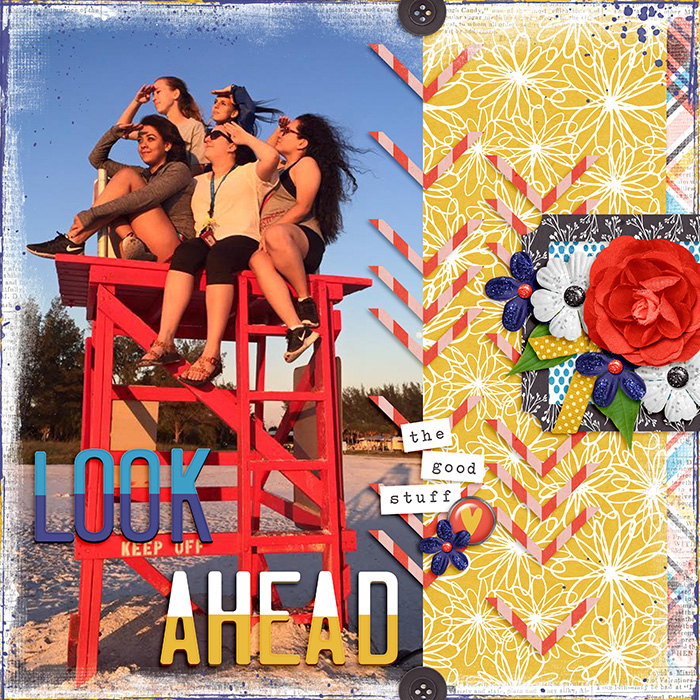 layout by SugarBabe Juli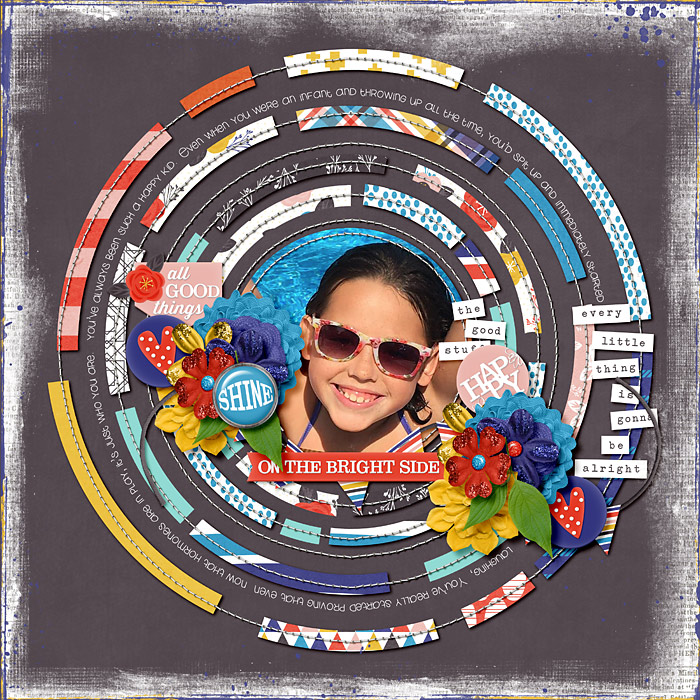 layout by SugarBabe Laura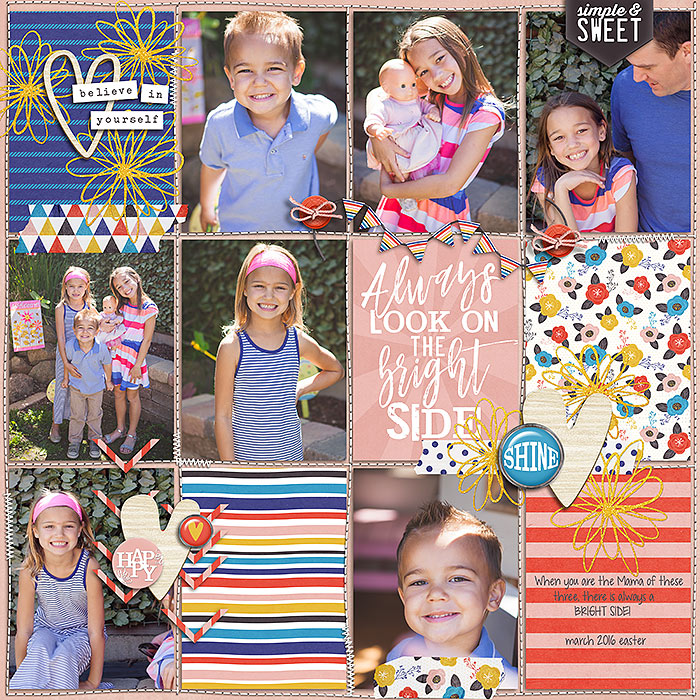 layout by SugarBabe Krista
While I think On The Bright Side is a awesome reason to shoppe this weekend (I know, I know, I'm incredibly biased), it isn't the only reason because as you guys know, it's Summer Sixlet season and that means we also have a FREE with $20 purchase offer for you guys too! This week another personality inspired sixlet is hitting the shoppe, and if you're a bit more reserved or on the quiet side, this beauty might be perfect for you! Check out We Are Introverts from Allie, Misty, Meg, Cheri, Amanda & Erica…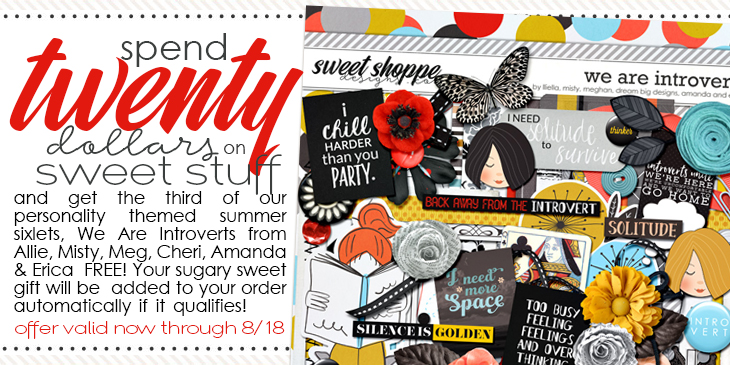 I love the personality trait this week's team of designers chose, and the more serious, grown up color scheme that they used too. We Are Introverts is perfect to take on subjects that might be a bit more introspective and deep, but don't let the obvious theme fool you because like most of the kits you'll find in the shoppe, theme or no theme, this beauty can be used for just about anything as you can see in the awesome trio of pages from some of our Babes below…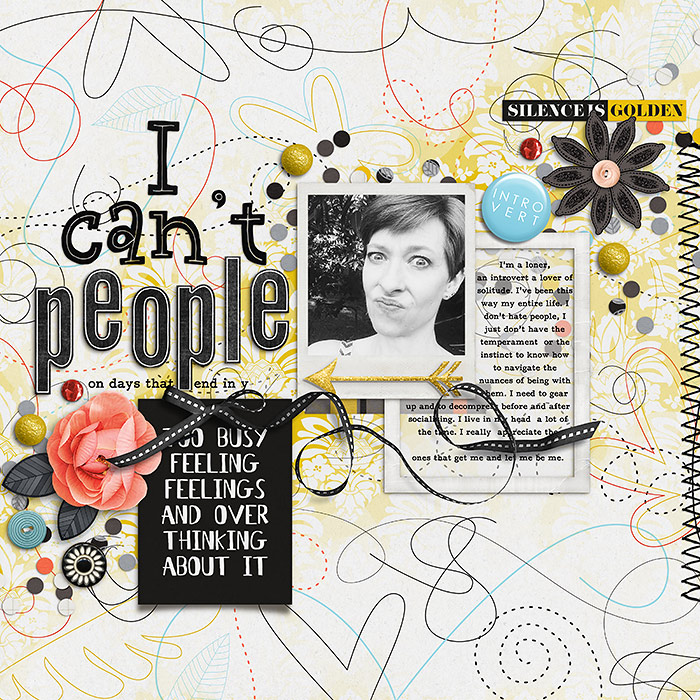 layout by SugarBabe Keely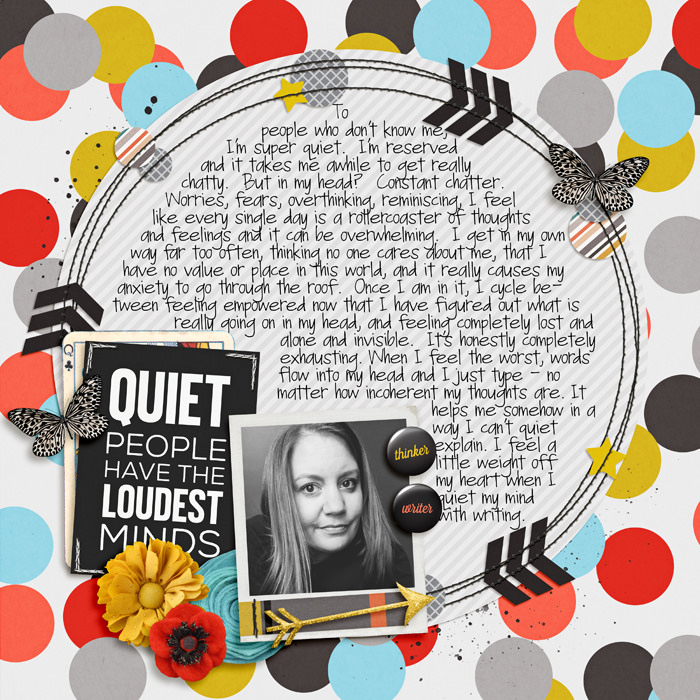 layout by SugarBabe Sara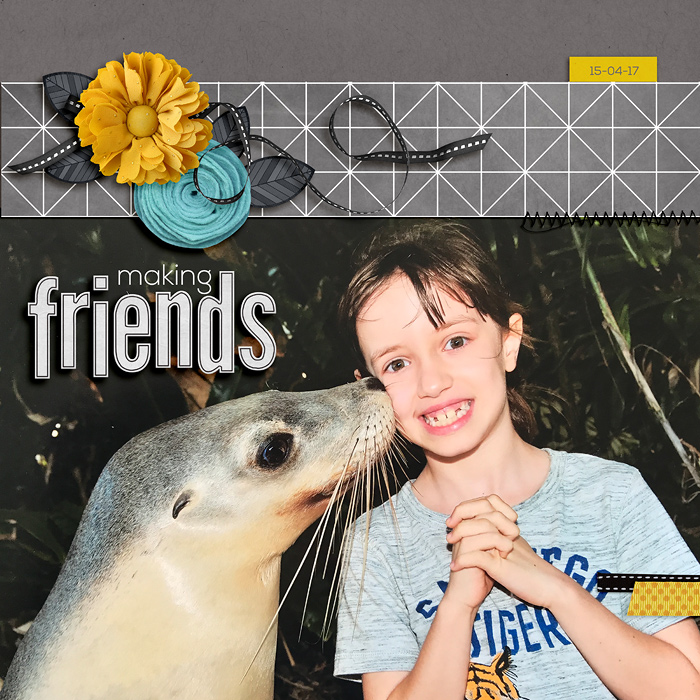 layout by SugarBabe Jacinda
On that note, I'm going to call it a night, but I hope all of you have an amazing and memorable weekend! For everyone participating in Scrapaneers' Masters of Scrap competition, keep sharing those gorgeous pages with us in our community forum and best of luck to you!
I'll be here in your inbox on Tuesday with our latest Oldies but Goodies sale, until the keep making memories sweet friends and scrap MORE!