This month for our scraplift challenge, we are getting inspiration from Sugarbabe LeeAndra!  It won't take long when you look through her gallery for you to notice her project life pages where she does such a great job of documenting family life.  And when I look at her non-pocket pages, I am drawn in by her use of white space (something I struggle with!), her title work, and how she uses all the great word art in kits.  Plus, she does not forget to scrap photos of herself, and we should all be inspired by that!  It's easy to see that LeeAndra scraps from the heart, and I'm so glad we can scraplift her this month.  Take a look at this layout for our September scraplift challenge: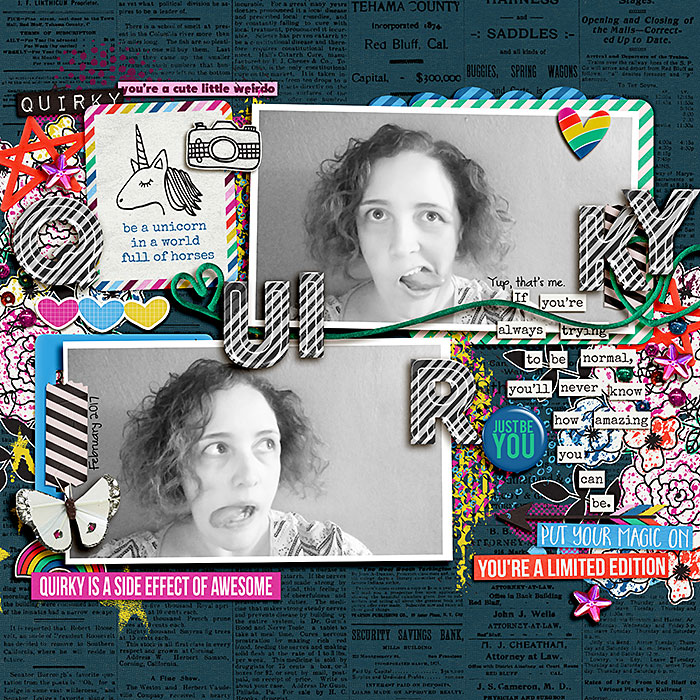 The Sugarbabes have jumped in to the challenge already, and here are some of their takes on the scraplift.  I love how different each of these are, yet they have kept pieces of LeeAndra's layout.
If you play along with our challenge this month, you are also completing one of the squares for our September Bingo card.  Go check out all the info on our Bingo games and play along to win sweet treats!