Featured Designer FWP – Red Ivy Design
Happy Friday friends! It's a new day and we're debuting a new Featured Designer, Alice of Red Ivy Design! Her FWP kit, Tell Your Story, stays true to her style and is perfect for all of us. As scrapbookers, we're all telling our stories every day, right? So many great word strips, elements, and the perfect colors to match any story you'd like to tell. Take a look!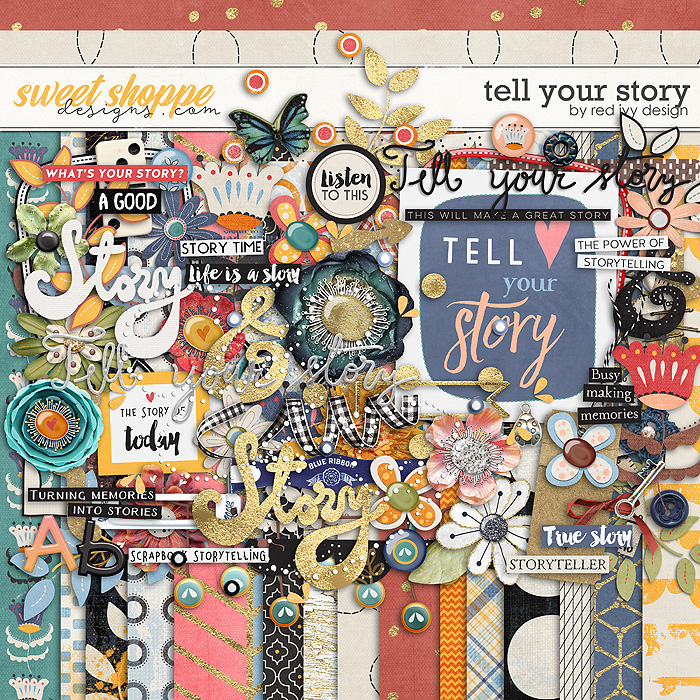 I asked Alice what inspired her to create Tell Your Story and her design process behind it. I also asked her what she thinks her strength as a designer is and what's her "signature"…or what would others recognize her for. Here's what she had to say…
As I was brainstorming for my FWP kit, I thought that the "tell your story" theme is just perfect. After all, what we are trying to do, regardless of the means we choose, is preserve our memories and tell our stories, aren't we?

Once I have chosen the theme and colors, I start drawing. I have a messy sketchbook, where all of my doodles and drawings see the light of day. It is only afterwards that they get transferred to my computer. Once these signature elements are done, I turn to the papers and the rest of the elements. Another thing I always try to do is give a unique touch to the realistic embellishments.

My biggest strength design wise is the style I have worked so hard on developing. Once I realized that what makes a successful designer is a unique style (in any type of art), I started working on it. I knew it was there, I just needed to find it!
Our Babes truly showed off this kit! So many wonderful pages. Check them out…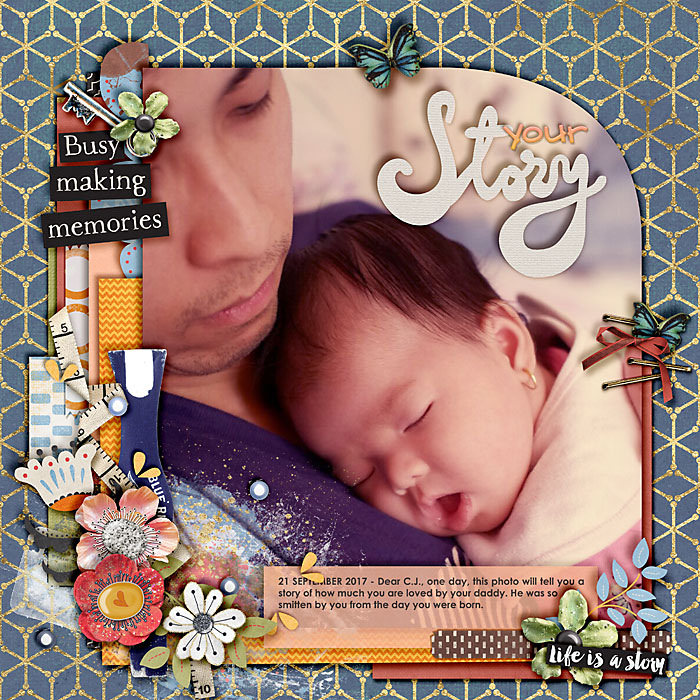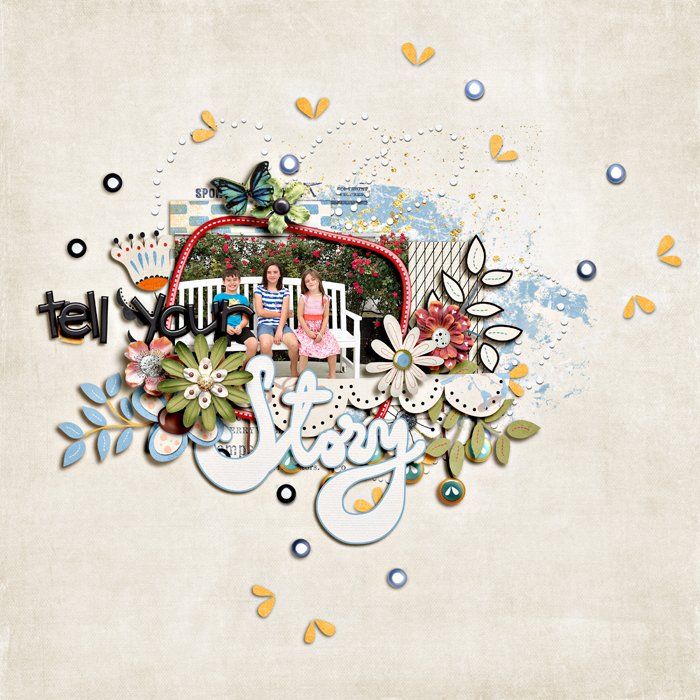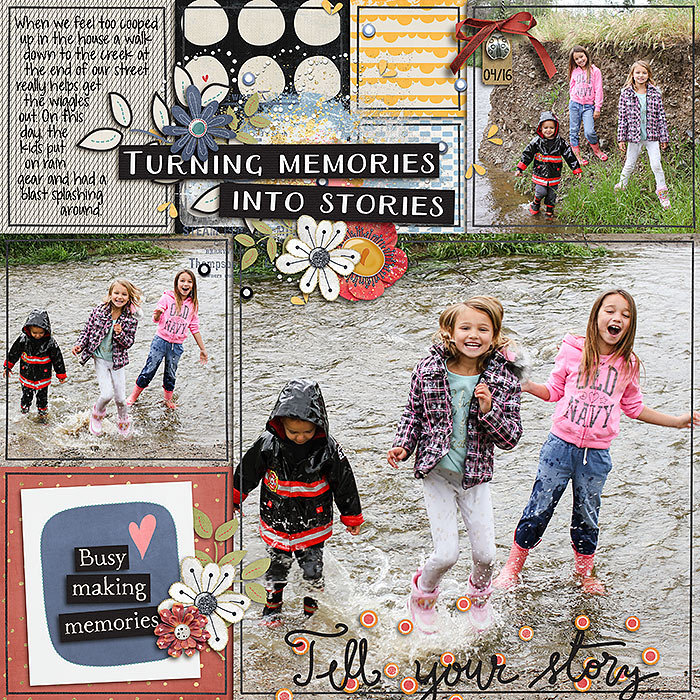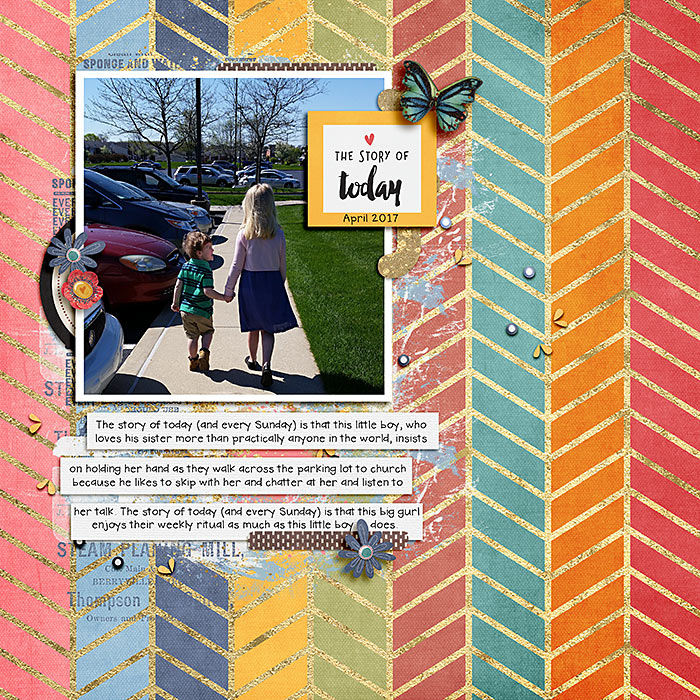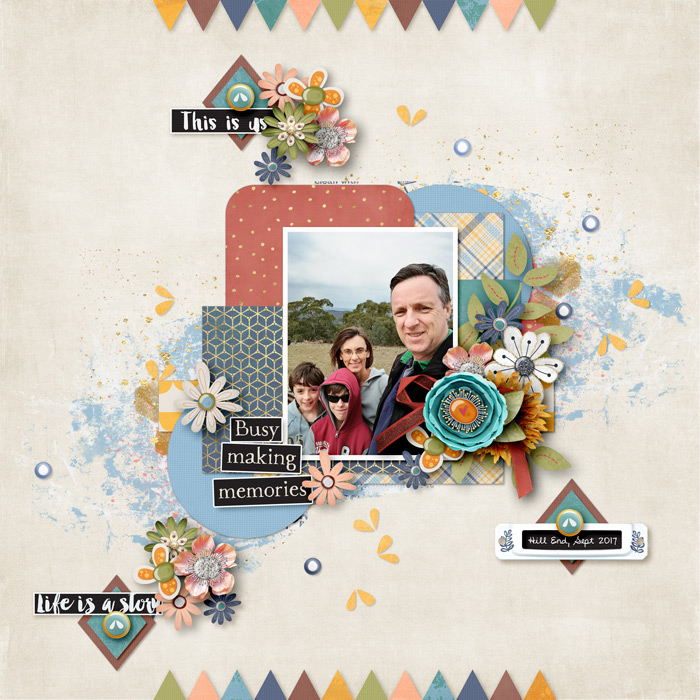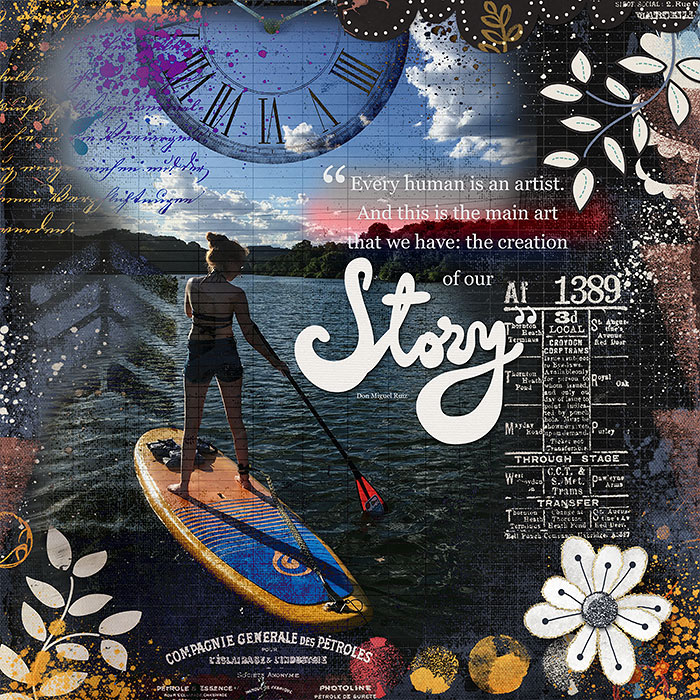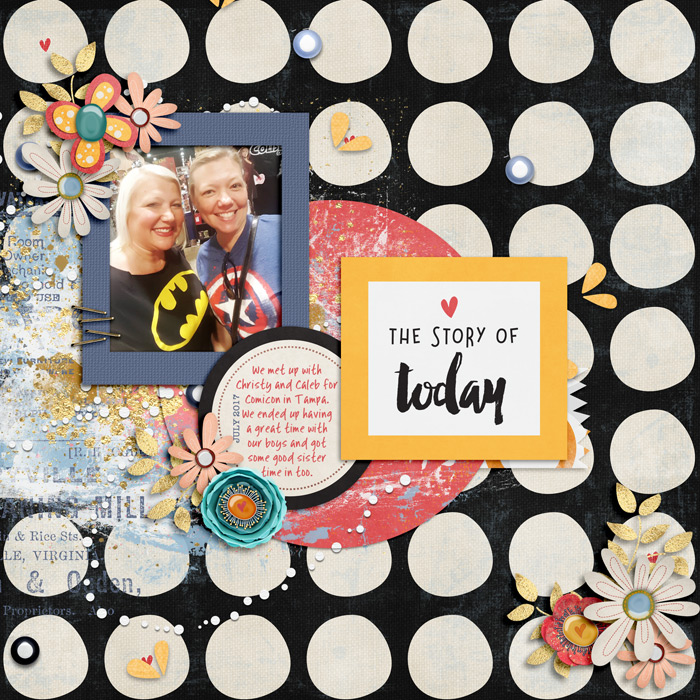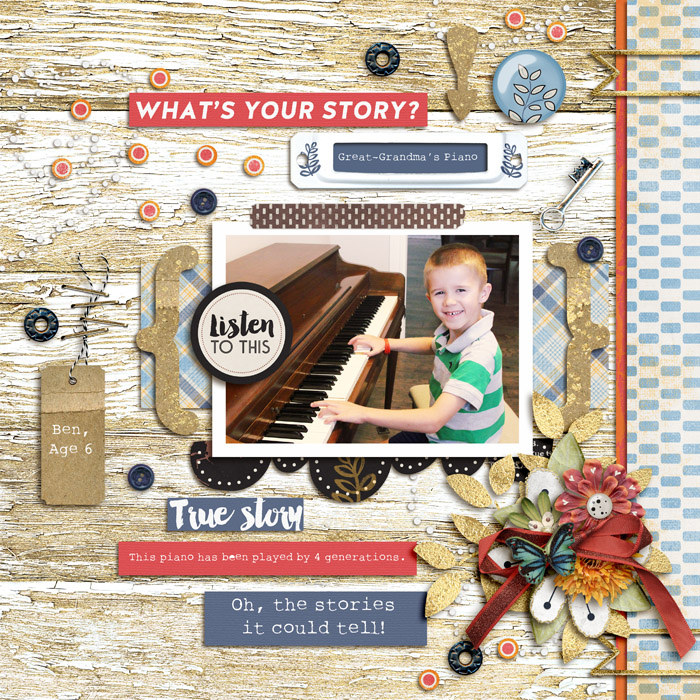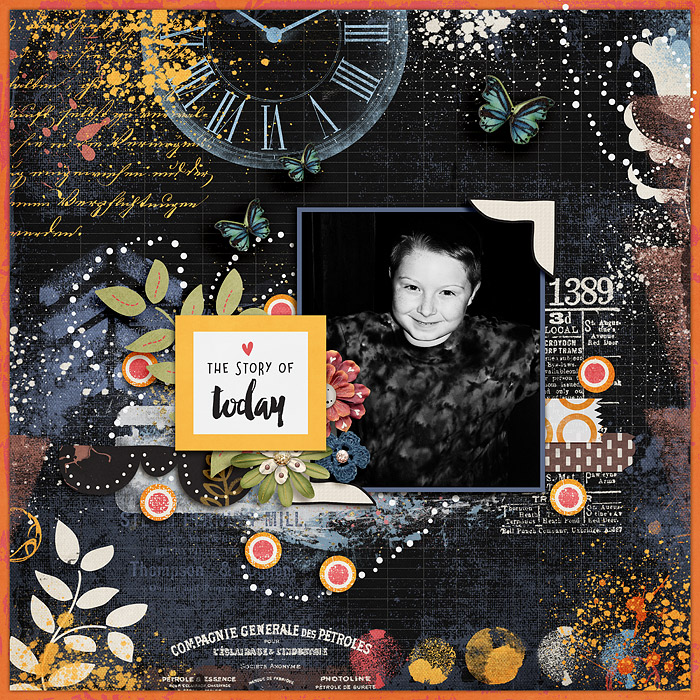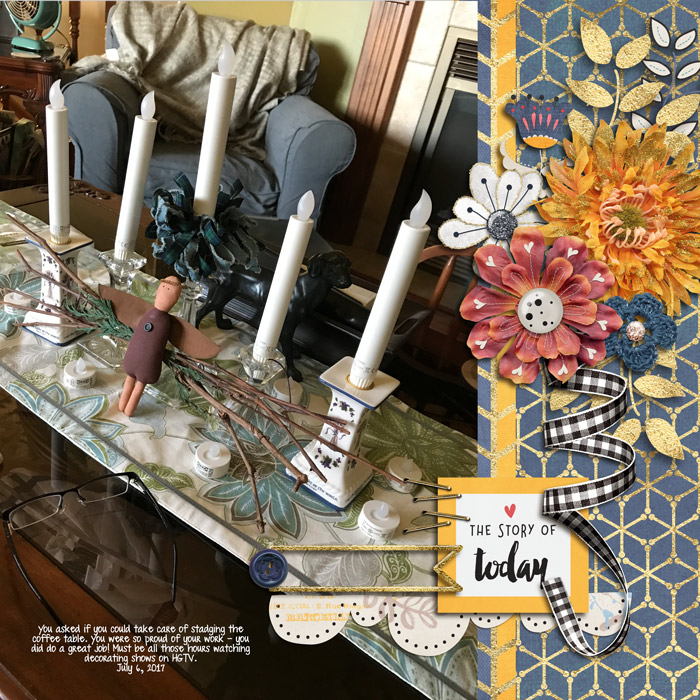 Go fill up your shopping cart with $10 and Tell Your Story will automatically be added for FREE! This special offer will only be available through Friday, October 20th when our new releases go live, so don't delay! And don't forget to come back next week when we have a little sneak peek into a fun, new bi-weekly sale that we're going to do involving our amazing featured designers this year! Have a great DSD weekend!