Sweet Shoppe Saturday 1/6
Hey, Hey Sweet Shoppers! Another week has come and gone and your favorite day of the week is here! Our designers are slowly getting back into the swing of things now that the holidays are behind us, so I have oodles of scrumptious new treats to show off tonight including a heap of yummy stuff from our newest designer! That's right, her big day is here, and I can't wait to make the sweet announcement, but up first, take a peek at…
As usual, all of our newest releases are 25% off until Monday at 6am EST, and I think there is something for everyone hitting the shoppe tonight! If you're here in the States or Canada, and have been experiencing the extreme cold we've been having over the past few days, we have a couple of kits that would be absolutely perfect for documenting this chilly weather event! We also have some new releases that are going to be an amazing way to scrap your 2018 resolutions, celebrate your favorite girl, get some scrap therapy done, and lots, LOTS more, so head to the shoppe now to see what's new!
If you were still in holiday recovery mode last weekend and missed last week's new Featured Designer freebie from Amanda Yi, I wanted to show it off one more time, because I love it and it's yours FREE when you spend $10 in the shoppe through next Friday night when our newest goodies go live!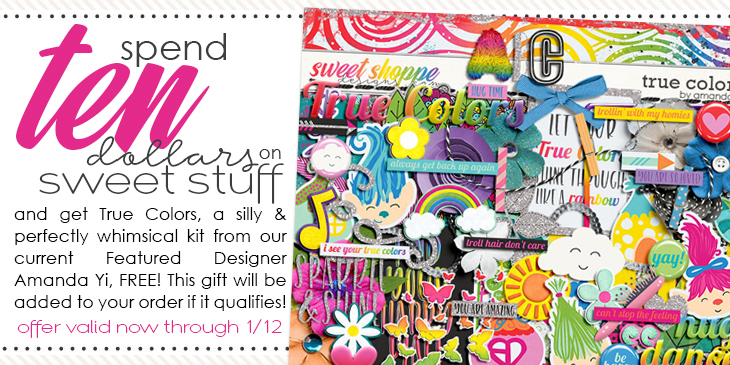 Speaking of things I love and want to share with you, I'm super excited to stop teasing and finally introduce our fantastic new designer! I can already tell you guys that she's going to be an amazing member of our sweet team, and I truly think you guys are going to love the products she'll be bringing to the shoppe each week! So without further babbling from me, I am so thrilled to share that Lorie Starcher of LJS Designs is making her Sweet Shoppe debut tonight…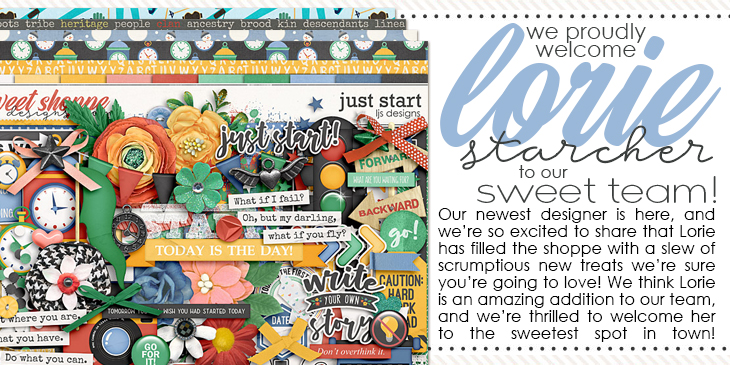 Our entire team has been oohing and ahhing behind the scenes all week as they finally started getting their first look at the yummy stuff Lorie would be adding to the shoppe tonight! As usual, our Babes are off to an incredible start creating a heap of gorgeous pages to show off what can be done with Lorie's sweet stuff, so I thought I would take a few moments to share a little eye candy with you guys…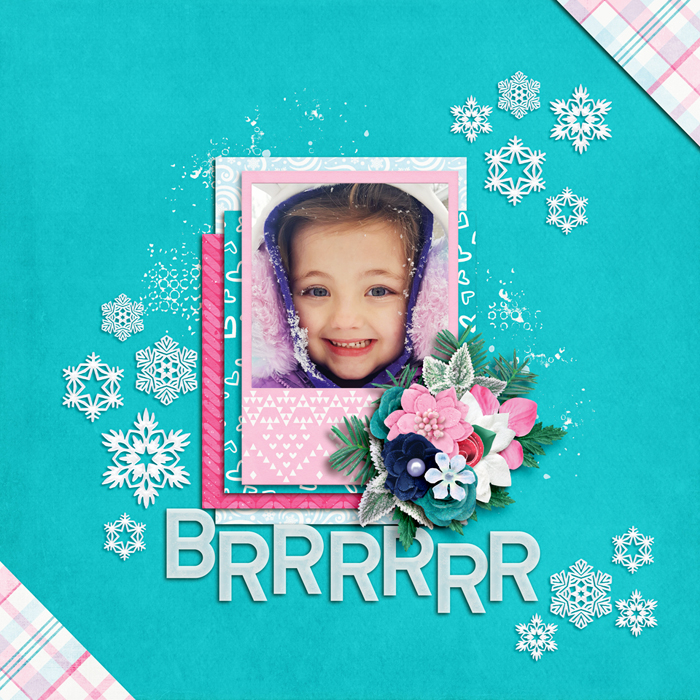 layout by SugarBabe Holly featuring Out In The Cold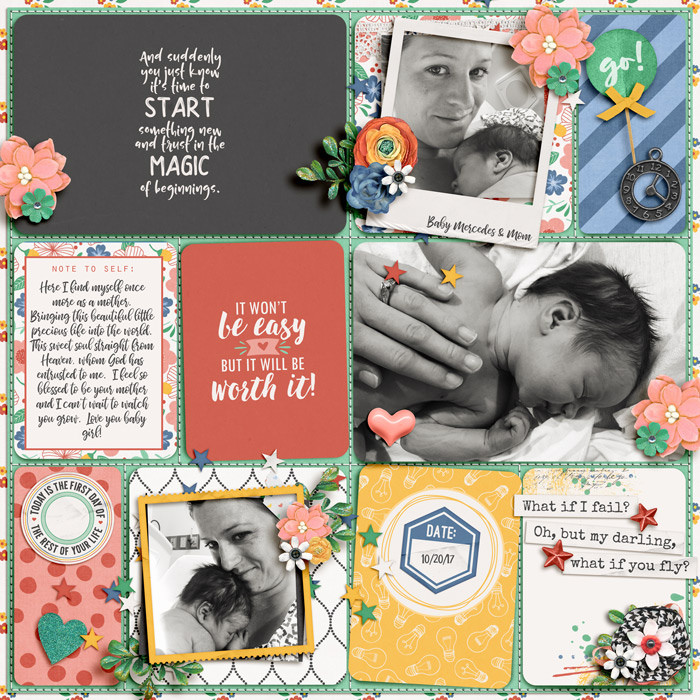 layout by SugarBabe Janelle featuring Just Start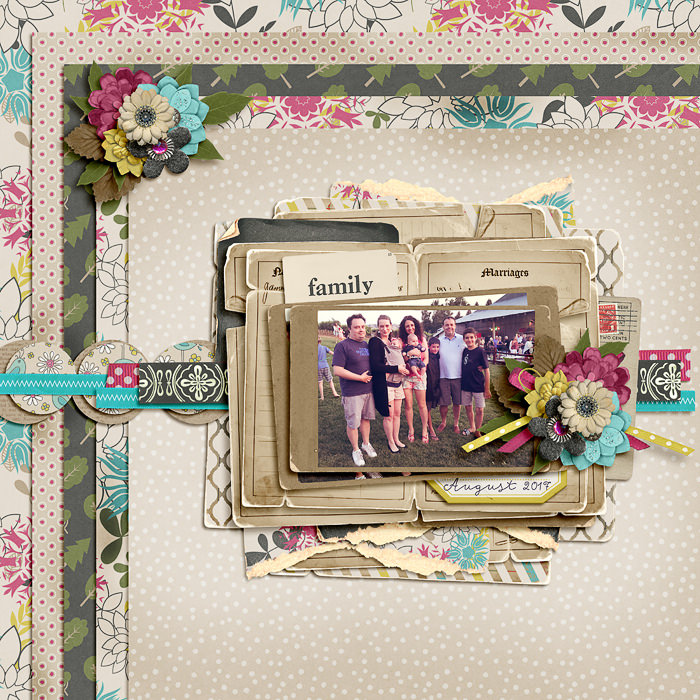 layout by SugarBabe Sheri featuring Roots and Wings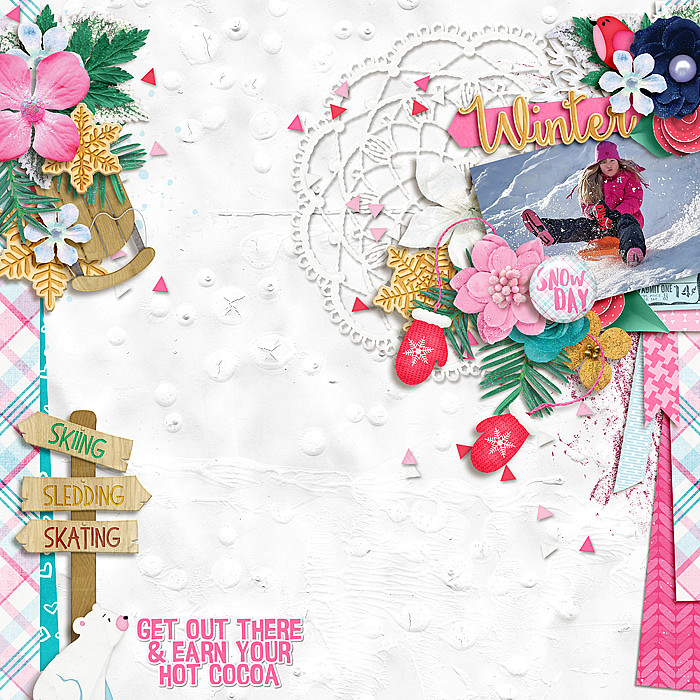 layout by SugarBabe Mary featuring Out In The Cold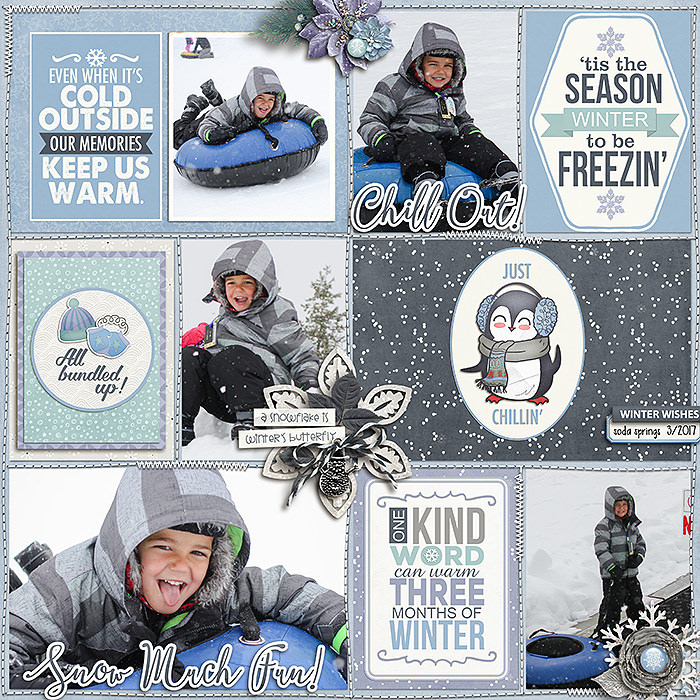 layout by SugarBabe Krista featuring Frosted Flakes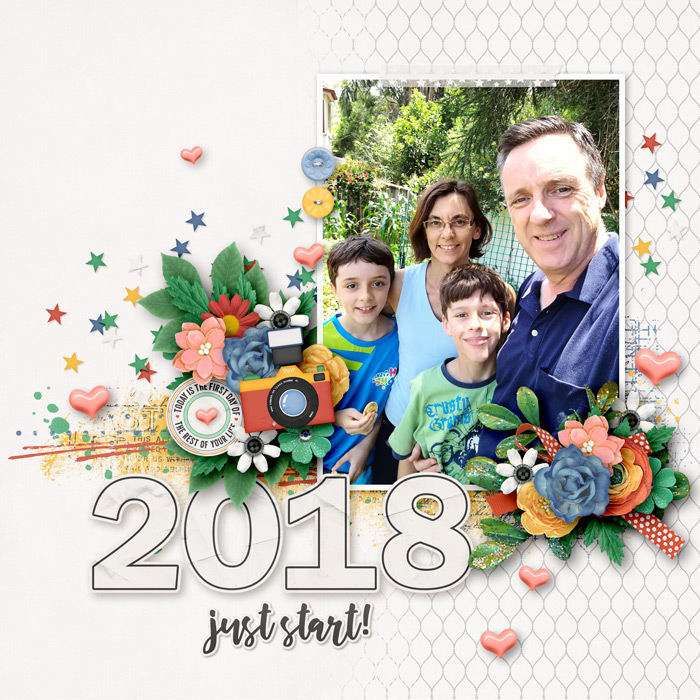 layout by SugarBabe Kim B featuring Just Start
Lorie has so many amazing kits, templates, pocket cards and brand new ideas that she's ready to share with you guys in the coming weeks, so be sure to keep your eyes on her shoppe for tons of sweet stuff to scrap your favorite memories. She has a whimsical, event-centric style that we know you guys love, so stay tuned for tons of sweetness from the newest member of our fabulous team! Welcome home Lorie!!
On that note, I'm off for the weekend, but I'll be here in your inbox on Tuesday afternoon to share 15 delightful treats that will be 40% OFF during Amanda's fabulous and fun Featured Designer 15 sale!
Until next time sweet friends, keep making memories and scrap MORE!