Memory Lane Monday – This Week in History and New FWP Collab
It's time for another "This Week in History" with a twist. I thought we'd take a walk down Memory Lane with Sweet Shoppe Design products over the last several years. I found them going back to 2010! These walks down Memory Lane are always fun for me! I love seeing the evolution our designers make. They just keep getting better and better.
Let's get started! These are just a very small snippet of that week's new releases. If you'd like to see more, click on the photos!
So first thing's first, did you click on the photos and see if you still have those products? I can scroll through the newsletters and see that I've held on to so much– haha! I love it all and it's fun to see how styles, trends, and designers themselves have changed. What's your favorite part?
Now this is normally when I would sign off, but this week we have a special treat . . . a new FWP collab from the amazing Sweet Shoppe designers. And, this kit is so amazing, I just have to show off some of the amazing layouts that the Babes created. First off, here's a look at the kit, Feeling the Blues, that you can get free with a $15 purchase in the Shoppe this week: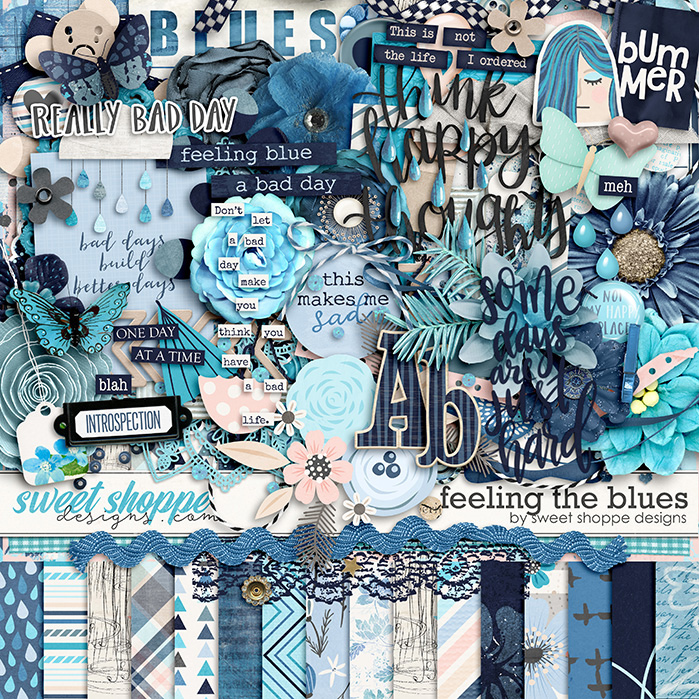 And just look at the amazing layouts from our talented Babes:
Gorgeous, gorgeous, gorgeous! Don't forget to go to the Shoppe sometime this week and spend $15–Feeling the Blues will be automatically added to your cart for FREE!!
Save
SaveSave
SaveSave
SaveSave
SaveSave
SaveSave
SaveSave