Sweet Shoppe Saturday 4/14
Hey, Hey Sweet Shoppers… The weekend is finally here and I don't know about you guys, but I am ready for some rest and relaxation with the people I love! My daughter has senior prom tomorrow night, so this weekend promises to be an eventful one and I can't wait to get it started by showing off the latest and greatest sweet stuff from my family here at the sweetest spot in town. I have lots and lots to tell you guys about this week, so let's kick things off with your first look at…
There are seriously so many gorgeous new products hitting the shoppe this weekend, so you guys need to stop by and check them out! Whether you're looking for ways to scrap your kiddos' last days of school, your summer travels, a new baby or your everyday memories, our designers have you covered! Best of all, all of our newest treats are 25% off through Monday at 6am EST, so stop by for your sweet savings now.
Speaking of sweet savings, I have the bittersweet job of sending two of our beloved designers off on new adventures. After more than a decade together here at Sweet Shoppe Designs, Shawna Clingerman and Melissa Bennett have decided it's time to hang up their digital scrapbook designing hats to pursue new opportunities in the real world!
Having met both of these amazing women in person during our sweet retreats a few years ago, I can tell you that I am going to miss them like crazy and they will always be part of our sweet family here at the sweetest spot in town!
Before they go, it's your chance to send these ladies off in style by snagging your favorite treats from their fantastic stores at a whopping 50% OFF! These sweet savings will be going on through the 22nd, so stop by in the next week to stock up on loads of yummy goodies before these digital designs are retired into the Sweet Shoppe vault for good…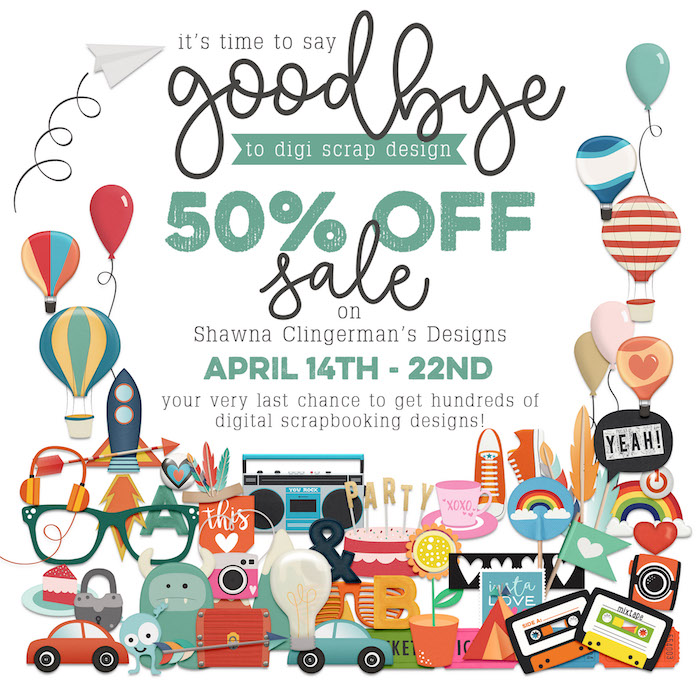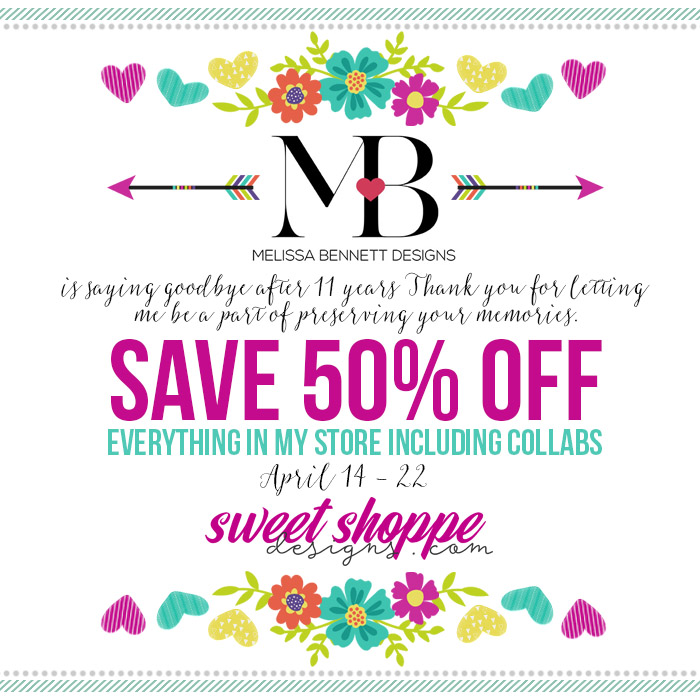 Shawna and Melissa, I know I speak for the entire team when I say that it has been an absolute pleasure working with you over the last DECADE! Our kids have gone from toddlers to teens and adults over the years and we will miss you guys like crazy so don't be strangers. All of us wish you oodles of sweet success wherever life takes you from here!
On that note sweet friends, I'll be here in your inbox on Tuesday with Kristin's fabulous Featured Designer 15 sale which you can get a sweet peek at on the blog today!
Until then, keep making memories and scrap MORE!