Featured Designer FWP – Misty Cato
Happy Friday friends! It's a new day and we're debuting a new Featured Designer, Misty Cato, who has a wonderful kit for us! Ray of Sunshine is a gorgeous, bright kit perfect for documenting the happiest parts of life. We think you're going to love this kit, take a look . . .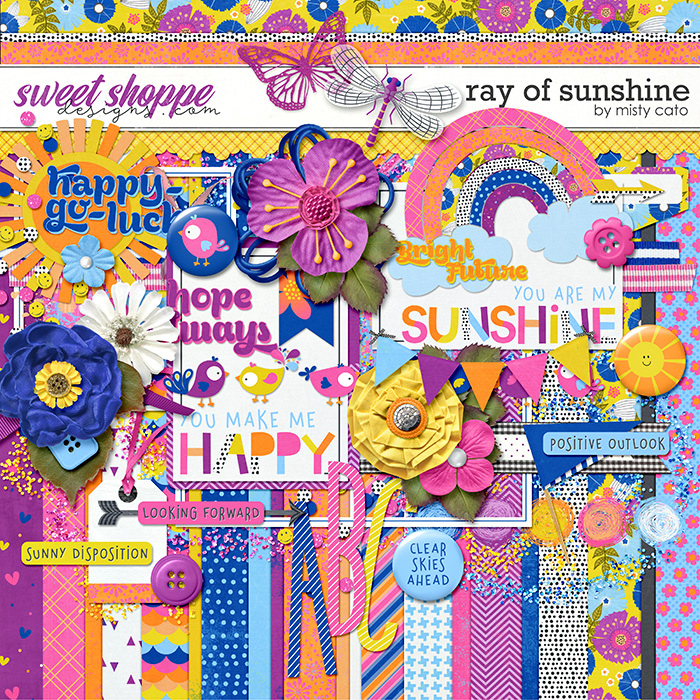 I asked Misty what inspired her to create Ray of Sunshine and what her design process was. I also asked her what she thinks her strength as a designer is and what she would consider her "signature" . . . or what others would recognize her for. Here's what she had to say . . .
This kit started as a kit for scrapping about my daughter's fascination with making slime. However, I wasn't able to get the slime elements to look like what I had in mind, so I modified the color palette slightly (took out a slimey green color) and switched up the theme. It is still inspired by my daughter who is always so positive. She is the ray of sunshine in our family.

I've always been a clean, photo-focus scrapper and tend to design with that style in mind. While my kits work for a variety of styles, I try to fill them will elements that would work well as accents for photos, aid in telling a story or adding important details to a page. My style really shows up in template design with a focus on photos, text and story telling like in the Destination templates–one of my most popular products.
The Babes created some super fun layouts with Ray of Sunshine! They really show off how beautiful Misty's kit is, and we hope their pages inspire you.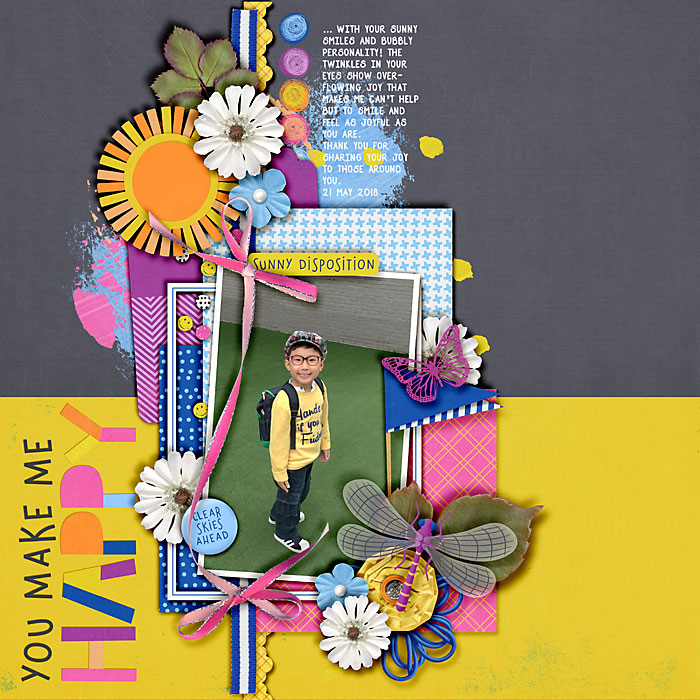 So go fill up your shopping cart with $10 and Ray of Sunshine will automatically be added for FREE! This special offer will only be available through Friday, June 22 when our new releases go live, so don't delay! And don't forget to come back next week when we have a little sneak peek into a fun, new bi-weekly sale that we're going to do involving our amazing featured designers this year! Have a great weekend!
SaveSave
SaveSave
SaveSave
SaveSaveSaveSave
SaveSave
SaveSave
SaveSave