Sweet Shoppe Saturday 6/9
Hey, hey Sweet Shoppers! The weekend is here, and all of us are excited to get back to work around here because in our hearts, we know that's what Amber would have wanted! As I've told you guys before, she was soo incredibly proud of the opportunity she had to support her family doing something she loved. So, as a team, we're dedicated to "keep on keepin' on" around here in honor of her design legacy.
After a week off, I have soooo much to tell you guys about tonight including a brand new featured designer freebie, the debut of an incredible new addition to our team of designers and so much more! This week's newsletter is going to be jam packed with sweetness, but before I get to all of that… our talented team is back at it again with a slew of amazing new goodies that I can't wait to show off! So without further ado, here's your first look at…
Like always, all of our newest releases are 25% OFF until Monday at 6am EST, so NOW is a great time to pick a new favorite or two to add to your Sweet Shoppe stash!
In addition to all of the sweet new goodies from the designers you know and love, I'm also thrilled to share that a talented designer who has been creating fabulous designs since 2009 is joining our sweet little family, and she's added a heap of yummy treats to the shoppe for her debut this weekend…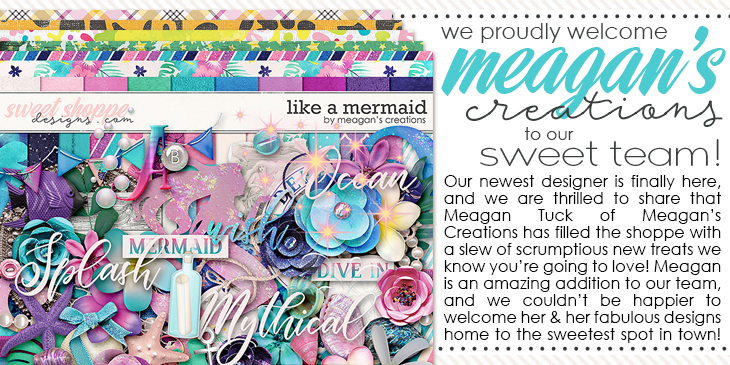 The designs from Meagan's Creations are so much fun, and I think they are the epitome of Sweet Shoppe style! The goodies Meagan has chosen to debut with are such an awesome mix of treats that are perfect for both boys and girls, so I'm certain she'll be a designer whose products you reach for again and again!
In addition to a handful of goodies you may have seen in her previous store, she's also debuting 2 fun new collections, and a brand new collab with WendyP Designs too! There's lots to see, so check out a bit of eye candy from our Babes below, and then head to the shoppe to take a closer look at all of the sweet stuff Meagan is bringing to the sweetest spot in town…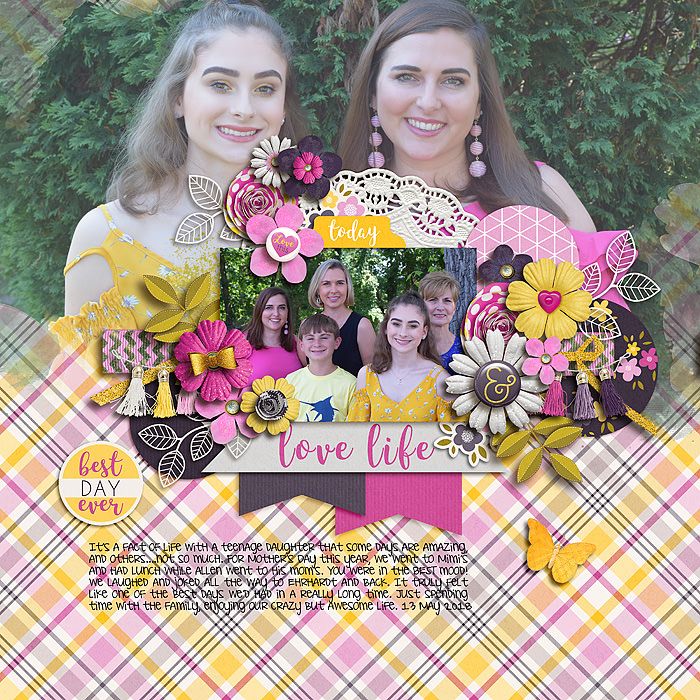 layout by SugarBabe Kendall featuring Celebrate Life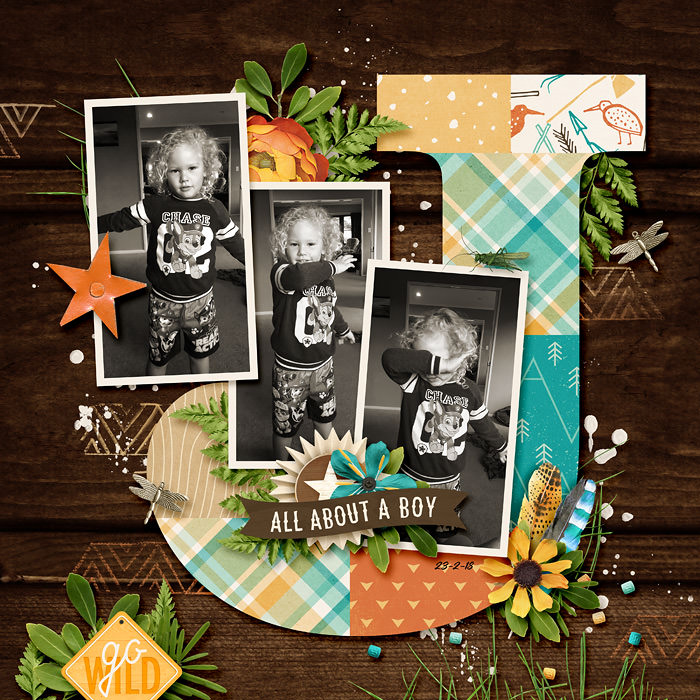 layout by SugarBabe Jacinda featuring Alpha Collage Templates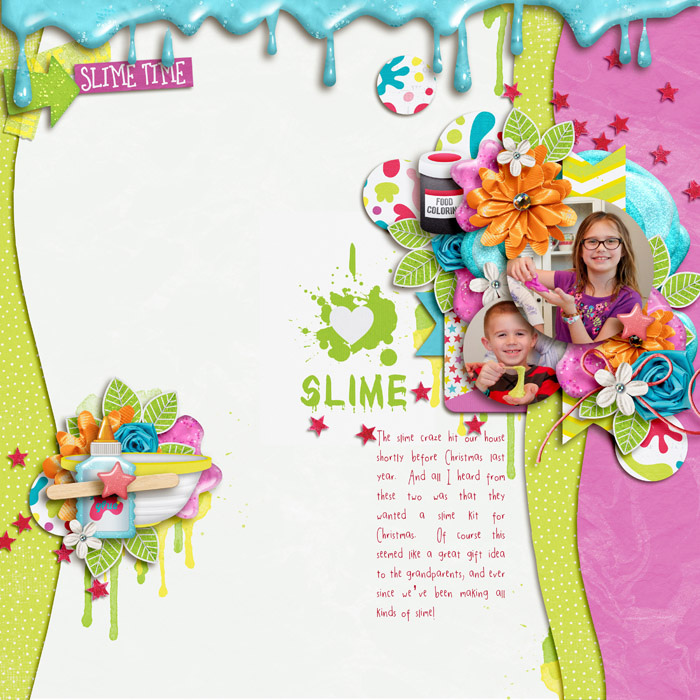 layout by SugarBabe Kim E. featuring Slime Time with WendyP Designs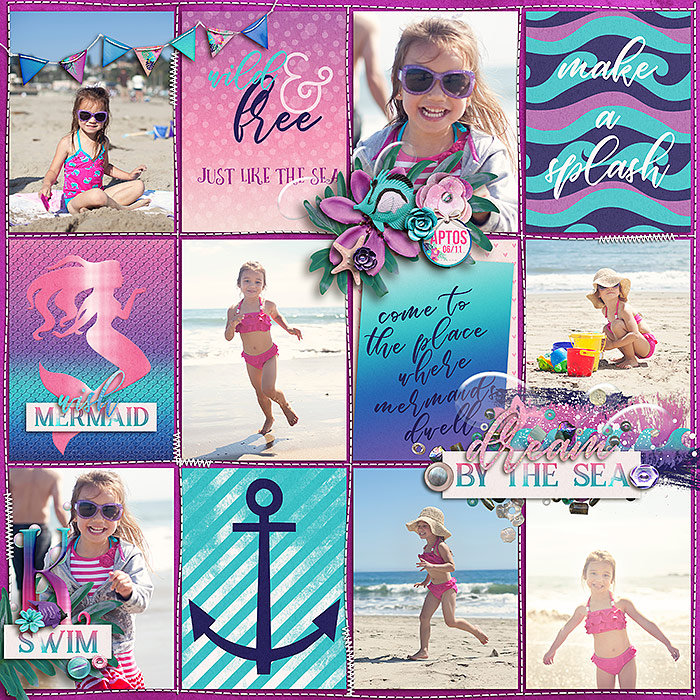 layout by SugarBabe Krista featuring Like A Mermaid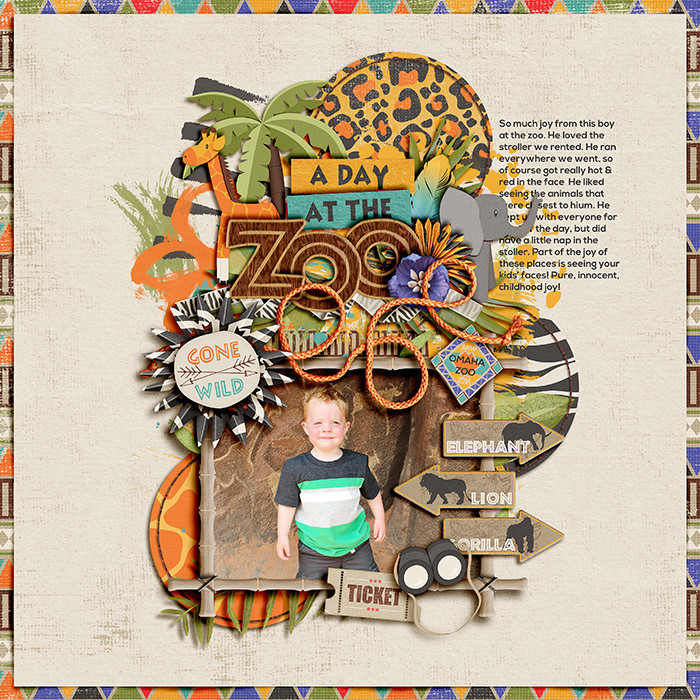 layout by SugarBabe Aly featuring Zoobilee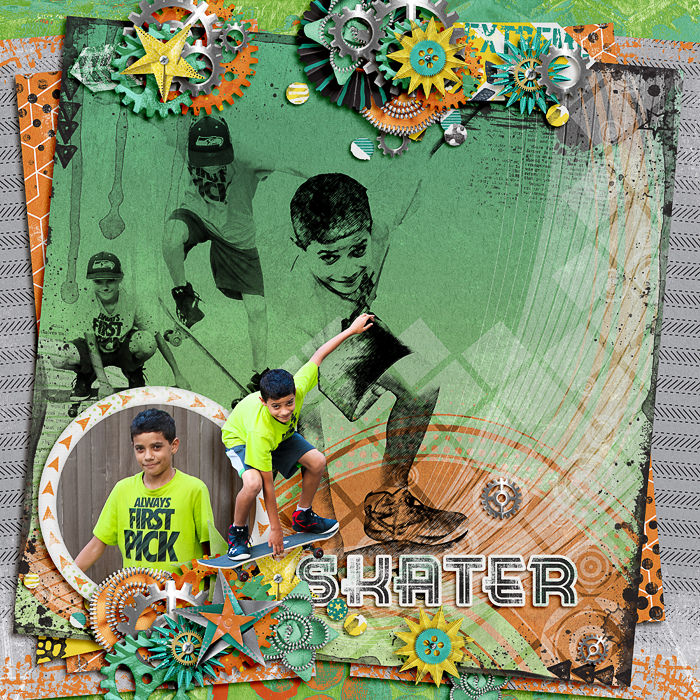 layout by SugarBabe Kim B. featuring BMX
Meagan, we are absolutely ecstatic to have you as the newest member of our sweet little family, and I know I'm not alone in thinking that I can't wait to see what you add to the shoppe week after week. Welcome home!
As some of you may have noticed, it's also been 3 weeks since we've put a new designer into the spotlight as our Featured Designer, but we're back on schedule this week with a bright and happy kit from one of my favorite designers, Misty Cato! I absolutely adore Misty's bright, geometric, whimsical designs, and her kit, Ray of Sunshine, doesn't disappoint!
This sweet and colorful kit is yours free when you spend $10 in the shoppe between now and June 22nd, so take a peek below and don't miss this beauty…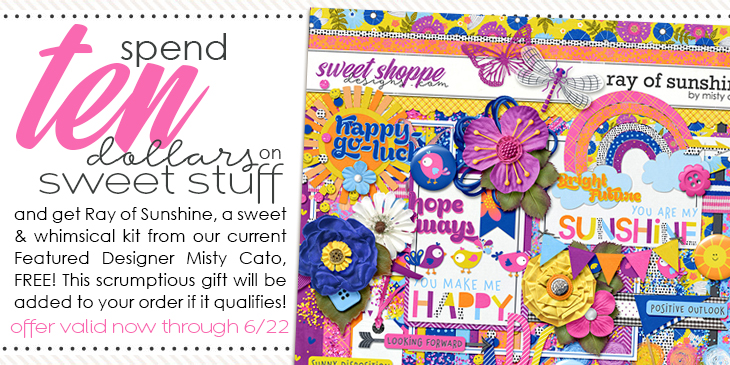 Speaking of beauties, I have even more eye candy to share from our Babes tonight because they loved Ray of Sunshine as much as I did and scrapped like crazy with this sweet kit! I can't resist showing off pages that make me smile, so I hope these inspire you to create this weekend…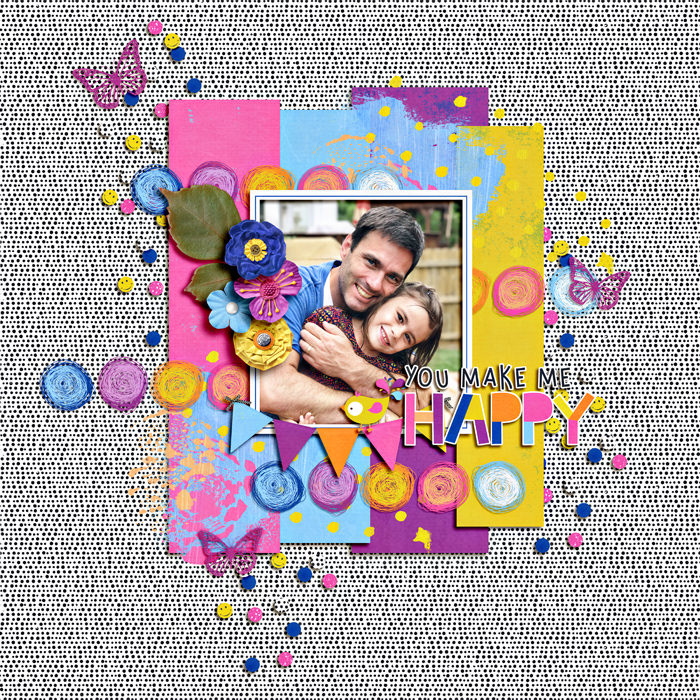 layout by SugarBabe Niki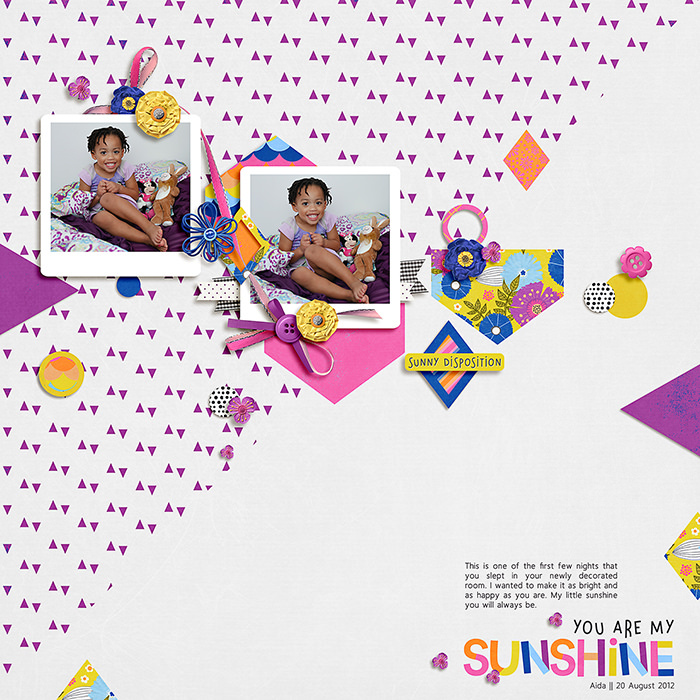 layout by SugarBabe Tronesia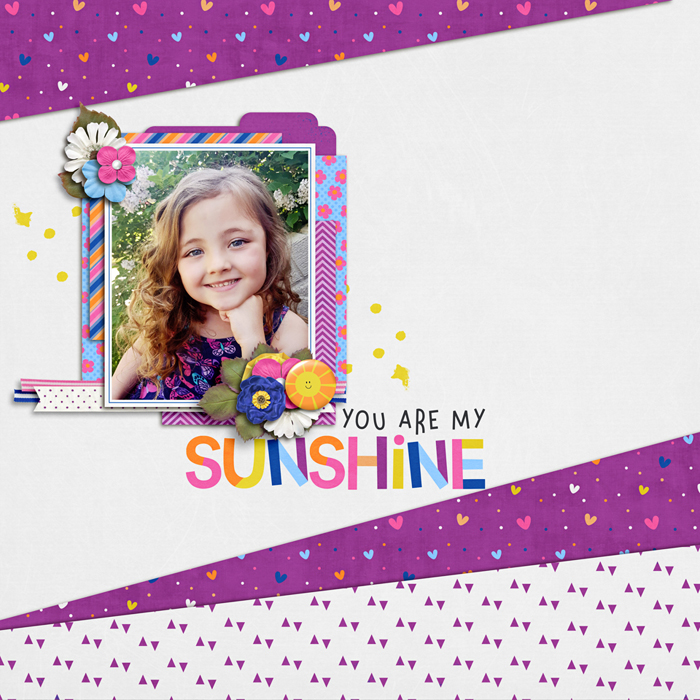 layout by SugarBabe Holly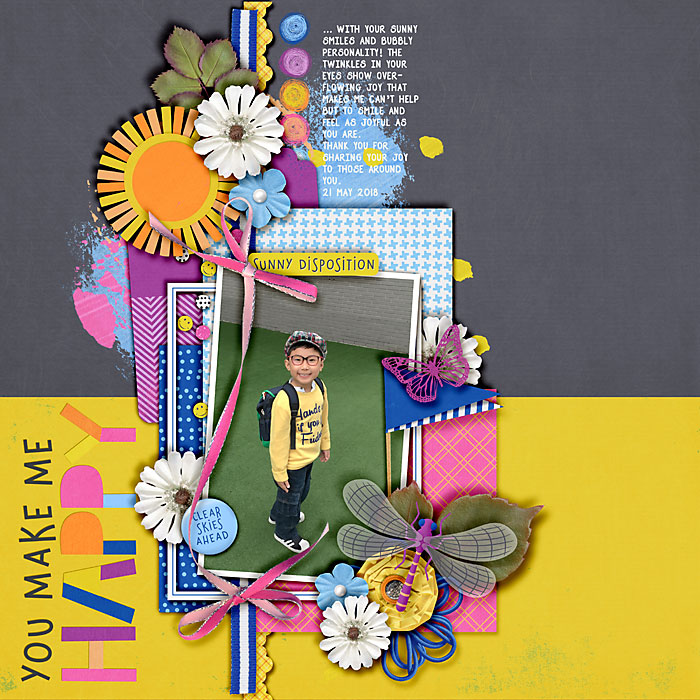 layout by SugarBabe Sherly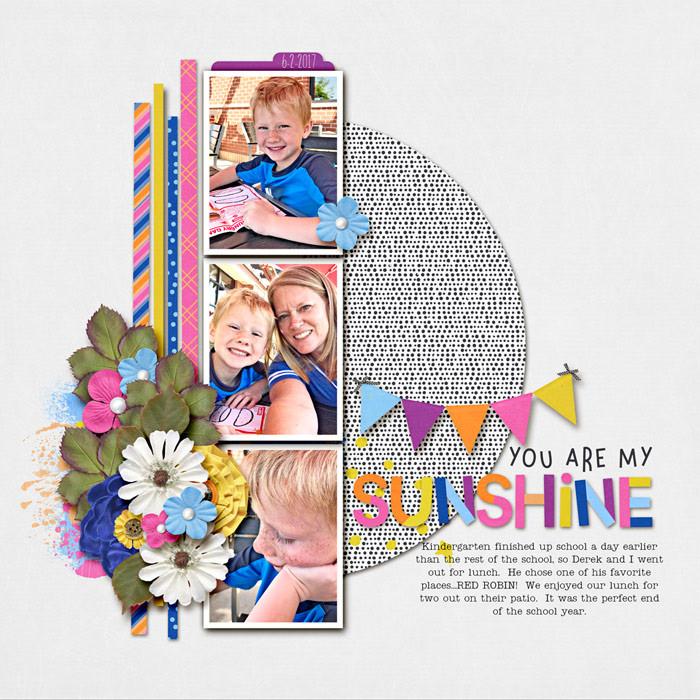 layout by SugarBabe Kim W
Whew! I think that's just about it for this weekend, but before I go, I wanted to let you guys know that yesterday I emailed back instructions on how to pick up Follow Your Dreams to everyone who has donated to the Go Fund Me campaign to help Amber Shaw's kids so far. If you haven't received those instructions, please email me using our contact page and I'll get back to you as soon as I can. Follow Your Dreams is our way of saying thank you for coming together in memory of Amber to help her children, so truly… thank you from the bottom of our hearts for your generosity and sympathy over the past two weeks!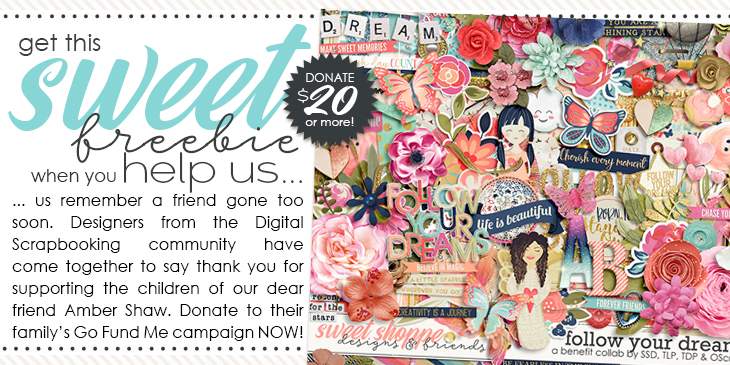 On that note, I'm off for the weekend, but i'll be here in your inbox on Tuesday morning with a slew of scrumptious steals in our latest Oldies But Goodies promotion!
Until then… keep making memories and scrap MORE!