Sweet Shoppe Saturday 7/7
Hey, hey Sweet Shoppers! Another week has come and gone, and your favorite day of the week is here! I don't know about you guys, but I'm ready to dive into a summer of sweetness filled with scrumptious scrappy goodness and lots of fun surprises! We've got oodles of fun things planned for you over the next two months, and we're kicking things off with a massive newsletter this week filled with loads of sweet new goodies, a fun second chance New Release sale and two absolutely SCRUMPTIOUS new free with purchase offers!
I have so much eye candy to share with you guys tonight, so let's kick things off with your first look at…
The designers have created some amazing new goodies for you guys this week including the latest kits in several of your favorite series! There are new kits for the Scrap Your Stories series from Kristin & Flergs, the Out and About series from Ru and Grace, the In My Garden collection from Kelly and Misty, and I'm super excited to share that Studio Flergs is also beginning to release whimsical solo kits from her new Remember The Magic series too. These growing collections are just the beginning of what's hitting the shoppe this weekend, so stop by to take a peek at new beauties from Wendy, Bobbie, Janet and Meagan, and new templates from Cindy, Erica, Lorie & Crystal too!
As usual, all of our newest releases are 25% off all weekend long, but this weekend is a little sweeter because if you missed picking up ANY of our new releases throughout the month of June, everything we released last month is on sale again until Monday at 6am eastern! There are nearly 300 sweet treats included in this special offer including this week's newest releases, so take a peek at the details below and head to the shoppe now…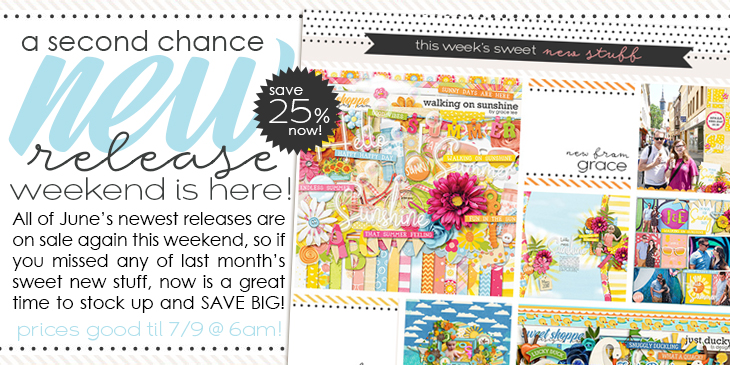 While all of that is ridiculously sweet, I'm also super excited to share that we have not one, but two spectacular Free with Purchase offers that we just kicked off for this special event! Yari Mower of Jady Day Studio went into the spotlight as our newest featured designer earlier this afternoon, and her kit Love at Home is FREE with your $10 Purchase over the next two weeks. It is seriously gorgeous, and I think it is a must have that will be perfect for just about any occasion you need to scrap this summer!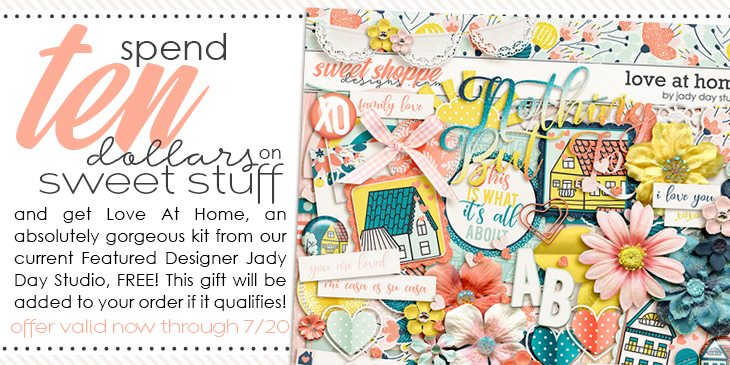 While this beauty is a pretty sweet offer on its own, we've also been working on a massive limited edition collab from our entire team that is light and bright for the season without being overly themed! So Much to Love is HUGE, and full of beautiful things that we know you're going to adore! Best of all, it's FREE when you spend $20 in the shoppe over the next week, so head to the shoppe now to stock up, save big and make your Sweet Shoppe stash more beautiful than EVER!!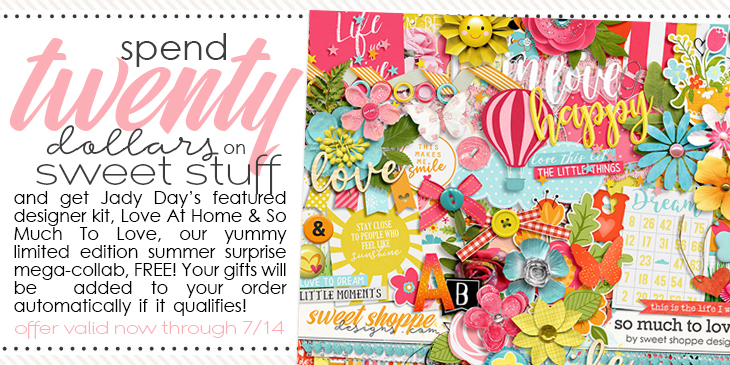 Our talented team of SugarBabes has had a blast scrapping with these yummy treats over the last week, so I thought I should put a few of their pages into the spotlight. There are lots more pages in the shoppe and on our blog showing off these two beauties, but I hope this tiny taste inspires you, and puts you in the mood for a little summer scrapbooking!

layout by SugarBabe Mary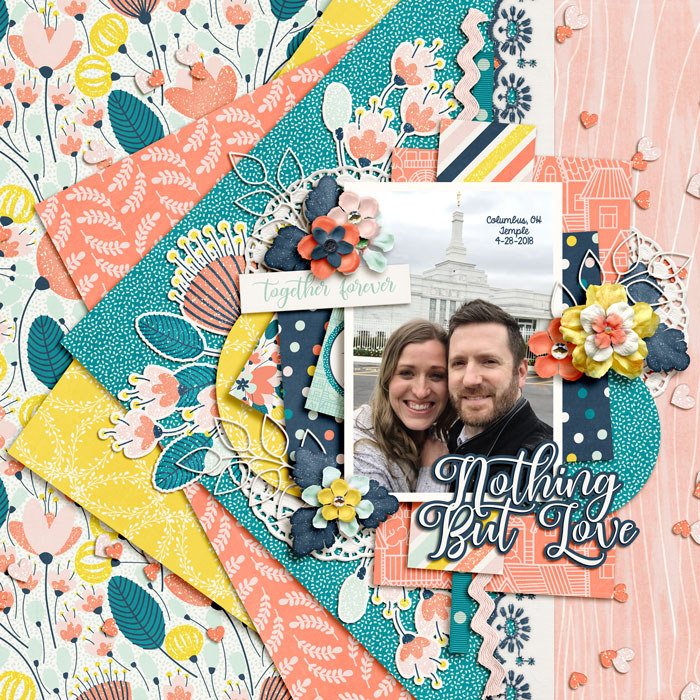 layout by SugarBabe Janelle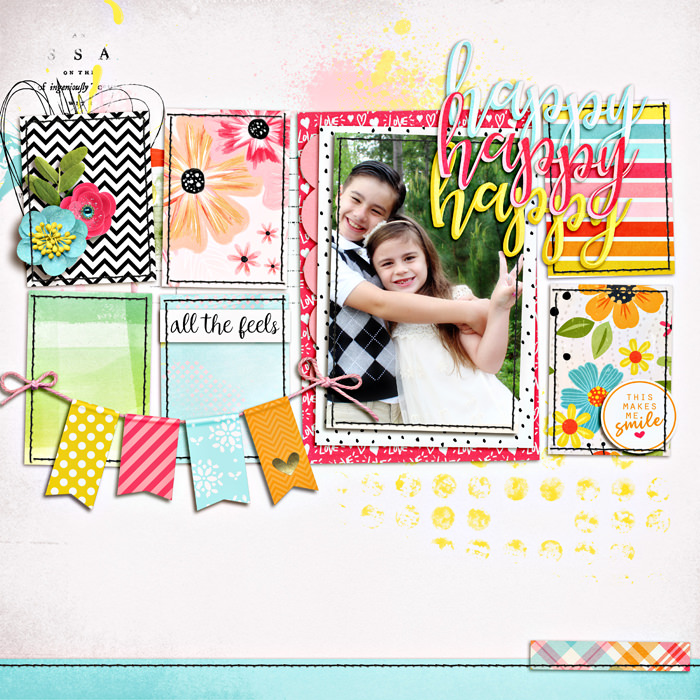 layout by SugarBabe Niki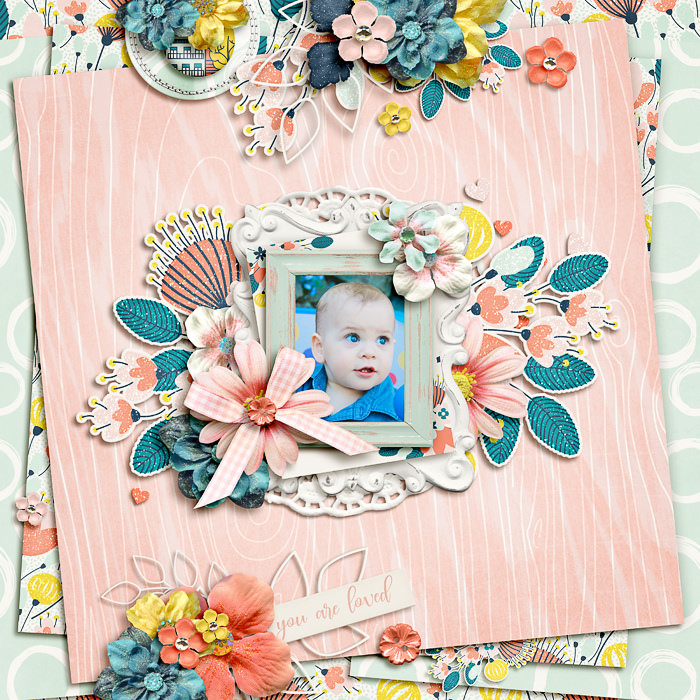 layout by SugarBabe Sheri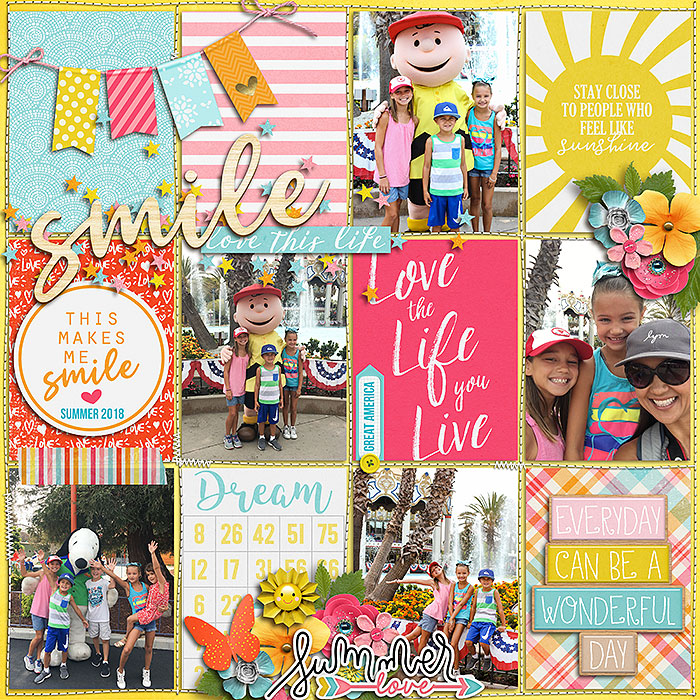 layout by SugarBabe Krista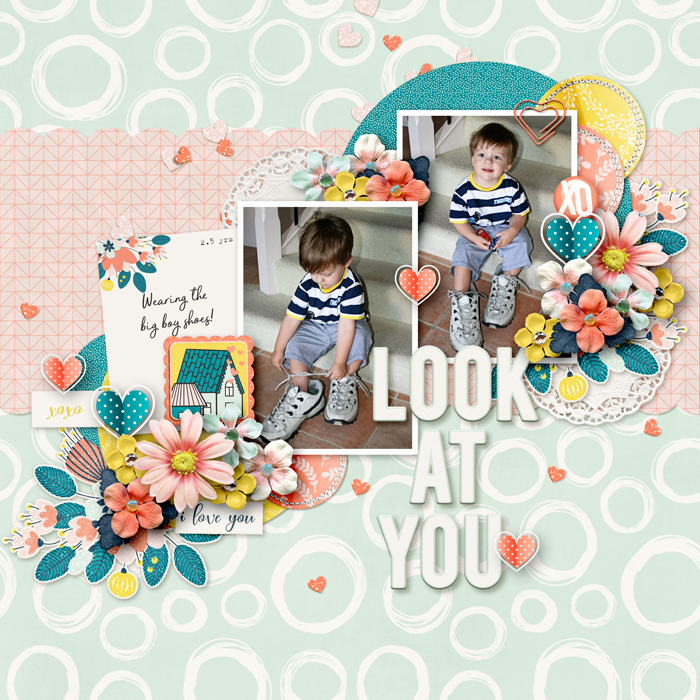 layout by SugarBabe KimB
Whew! On that note, I'm off for the weekend, but I'll be here in your inbox on Tuesday with another fabulous Oldies But Goodies sale where you can save 50% on some of our designer's faves that are back in the spotlight again!
Until then, keep making memories and scrap MORE!