Featured Designer 15 Peek – Janet Phillips
Hello! We're back to talk with our current Featured Designer, Janet Phillips! We're going to show her FWP template set, Our Summer Calendar, AND talk about a new sale that we're going to do this upcoming Tuesday! Need a fast and easy way to scrapbook your summer? Look no further! This template set includes 3 monthly calendars that are perfect for scrapping your daily memories from June, July & August 2018. Take a look. . . .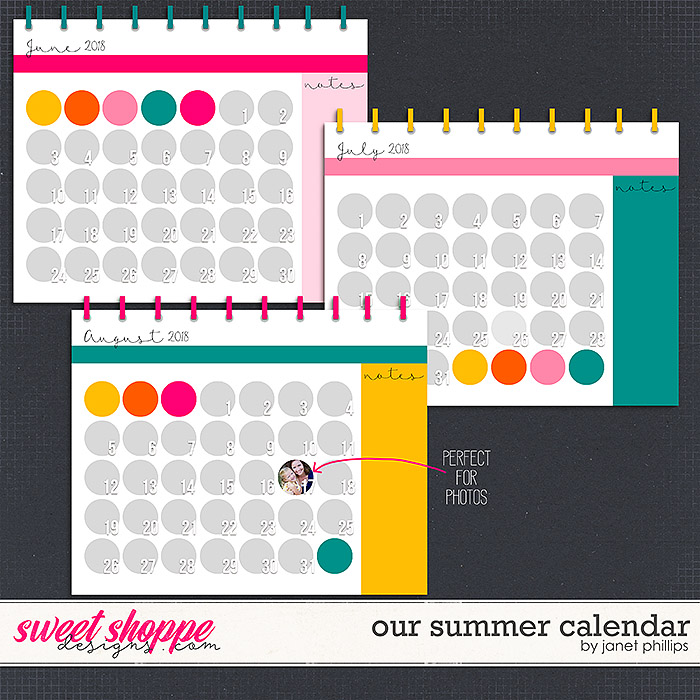 I've seen so many cute layouts made with these templates, and I love how easy they make it to document all our fun summer activities! I had to ask if Janet scrapbooks; here's what she said:
Yes, I scrapbook, but over the years it has ebbed and flowed. In the 13 years I have been digital scrapbooking, I have created over 2000 pages.
Another question I had to ask was if there were any layouts that jumped out at her from her Designer Inspiration gallery lately. And if so, to share a page or two and the scrapper with us!
From jak:

From Jacinda:

From kim517:
Finally, for a little fun . . . I know you've done a lot of traveling with your family; what are your top 5 hacks/tips for traveling with kids in tow.
Don't be afraid. Yes, it can be a lot of work and a little daunting, but it is ALWAYS worth it. I've met too many people who waited to travel until their kids were older, only to find out that older kids = busy schedules, making it almost impossible.

It doesn't have to cost a lot! Sure, some of my travels look exotic (Bali, Lombok, Malaysia, etc.) but we lived in Asia, so traveling to those places was inexpensive. Now that we live in the States, those locations aren't a possibility. But we still travel a lot, mostly camping since it is what we can afford with a family of eight.

Vacations can be stressful and my theory is that this is because on a trip, thousands of decisions have to be made. Where to eat? Where to stay? What to do today? Where is ________ (bathing suit, phone charger, etc). One way we have beat the stress is to do the same trip again and again. Our family favorite is a campground in Florida, right on the beach. By going to the same place (and even the same camper spot), we eliminate all the decisions. We KNOW what we are doing. This allows us to enjoy the trip rather than using precious brain power for decision making.

My dad always told me, "Watch your pennies and the dollars will take care of themselves." I think this applies to traveling, too. Things like Starbucks, fast food, and a quick stop for ice cream can really add up on a trip (and therefore adding more stress). To combat this, we plan and prep. We bring a lot of food with us in the car and we know that if we are going to stop, we know exactly where (usually Little Caesars since it's cheap and feeds us all!) and what we will get. We buy McDonalds coffee, which is actually really good, and our ice cream treats are 50 cent Wendy's Frostys.

For every "go-go" day, we plan a down day. When we did our six week road trip across the U.S., we planned about three days of being busy (traveling, visiting with friends, site seeing), and we would plan a down day when we didn't have to go anywhere or do anything. It allowed us to regroup and really be ready to go again!
Now that we've gotten to know Janet a little better, I get to show off her products that will be on sale next Tuesday! I'll show them all to you today and then you'll have a few days to get them into your cart and have it all ready for Tuesday. Are you excited?! It's a lot to take in so scroll slowly. 😉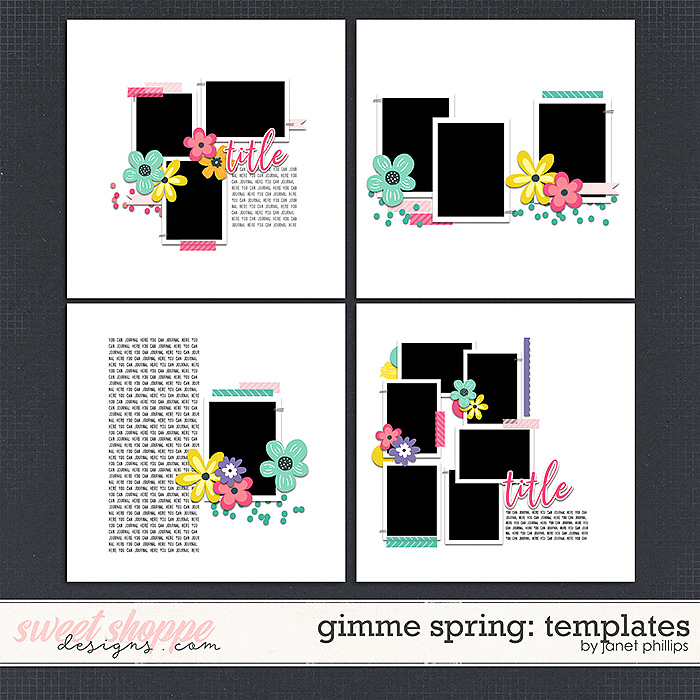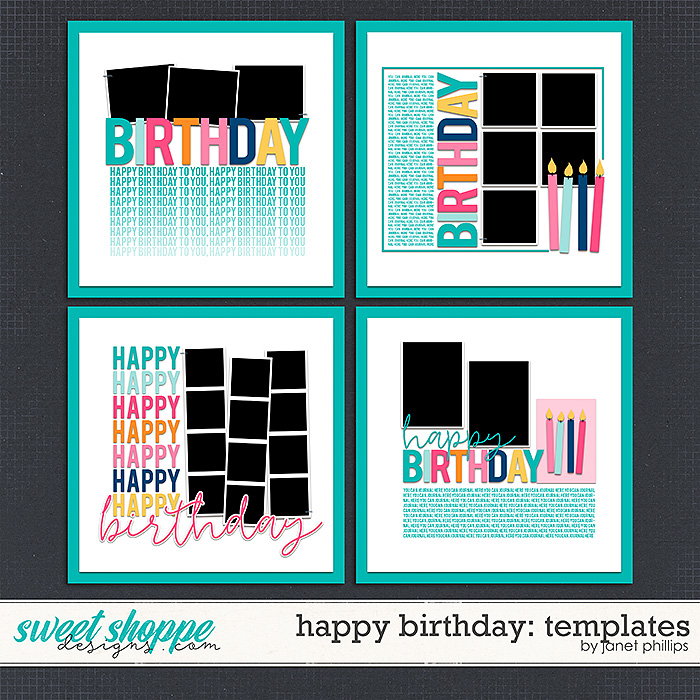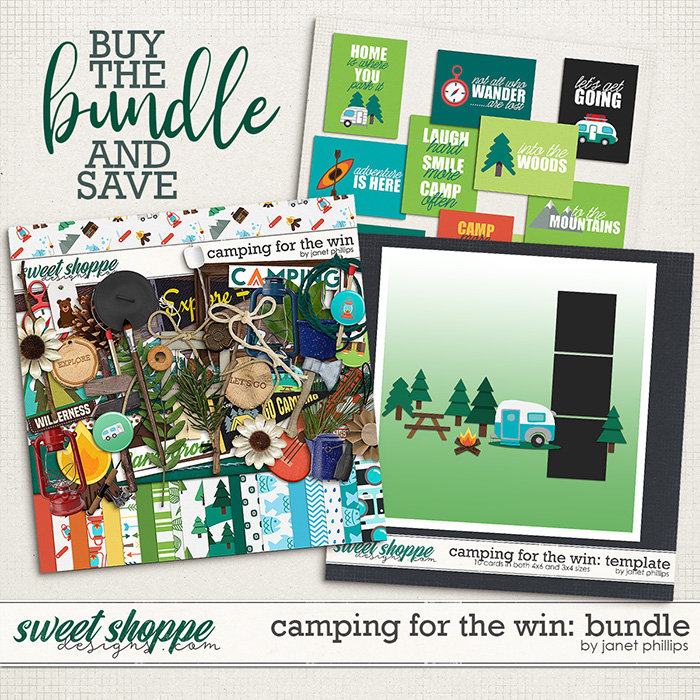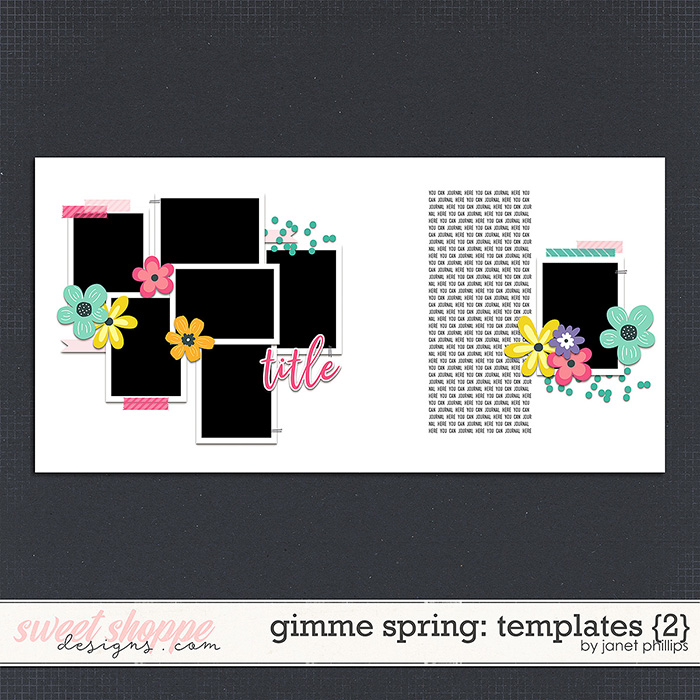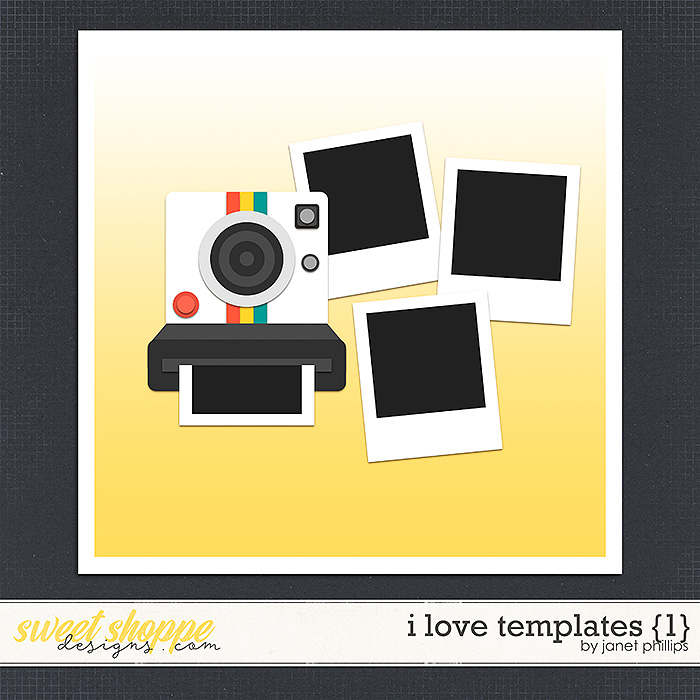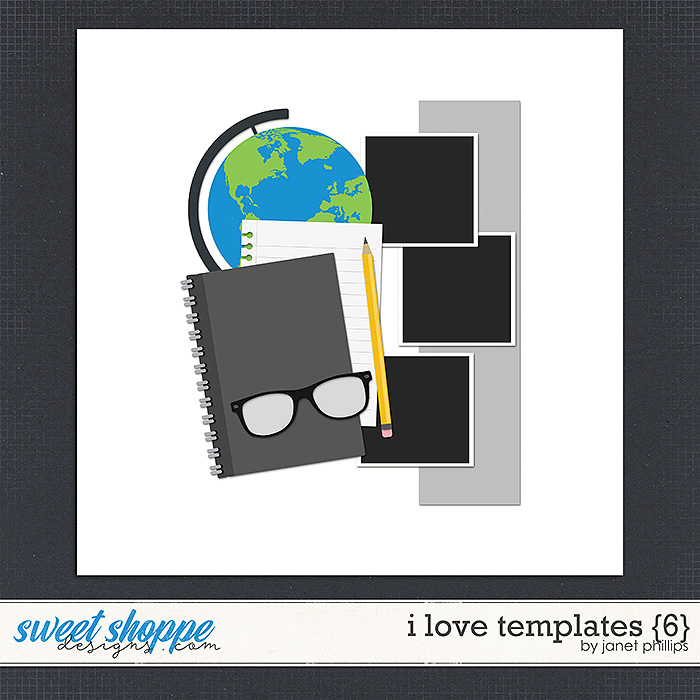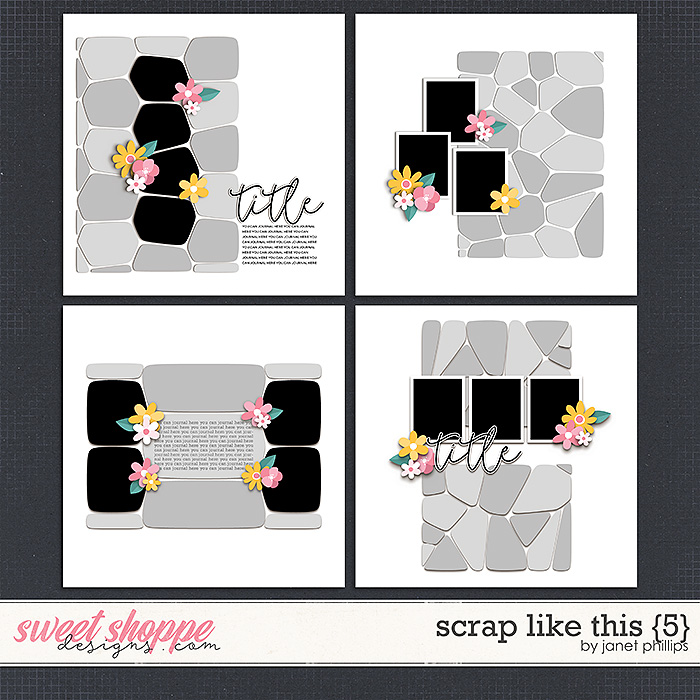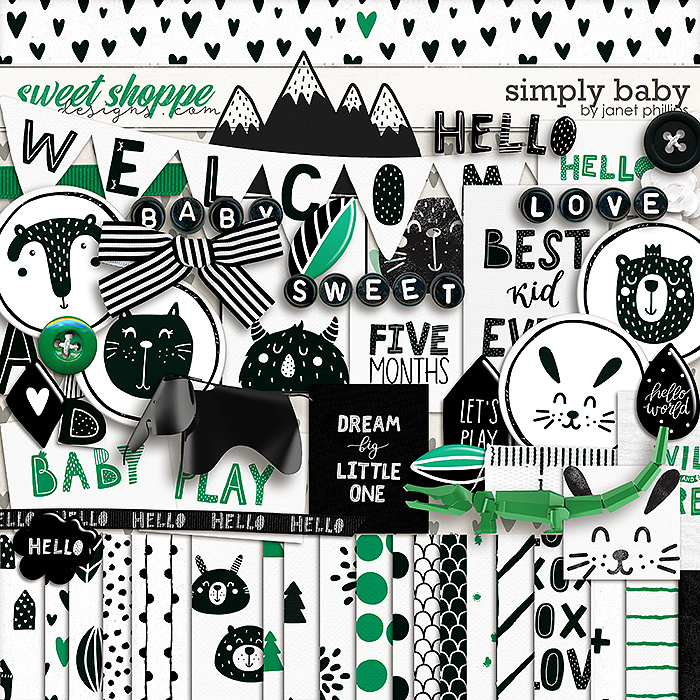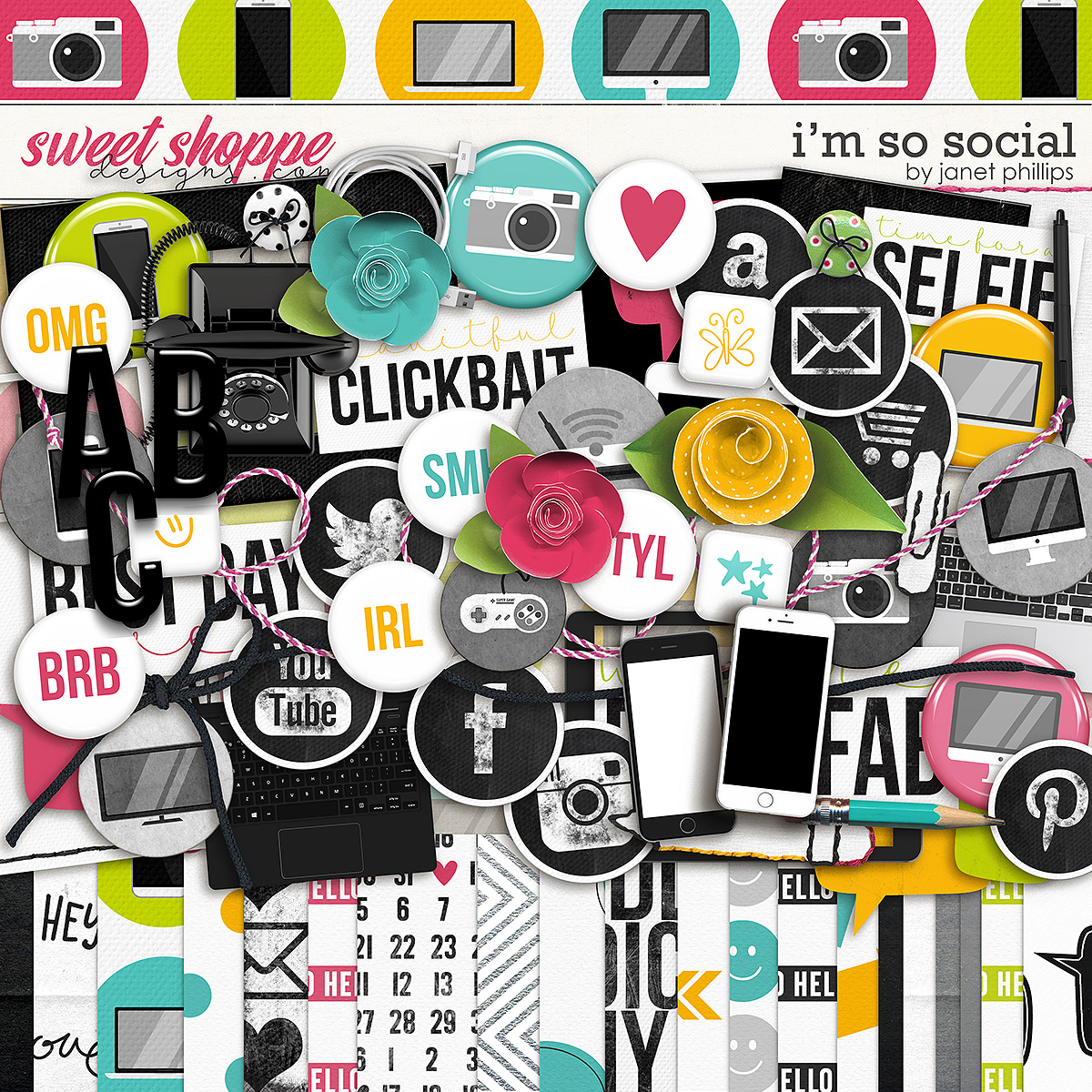 And we can't just look at her products without seeing some pretty inspiration from the gallery, right?! I wandered through the gallery and found some great inspiration from our members using these kits.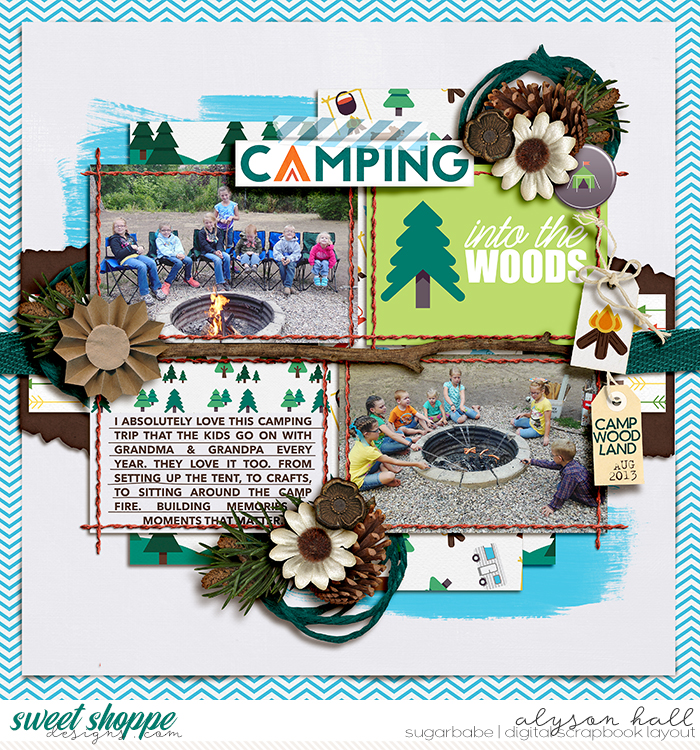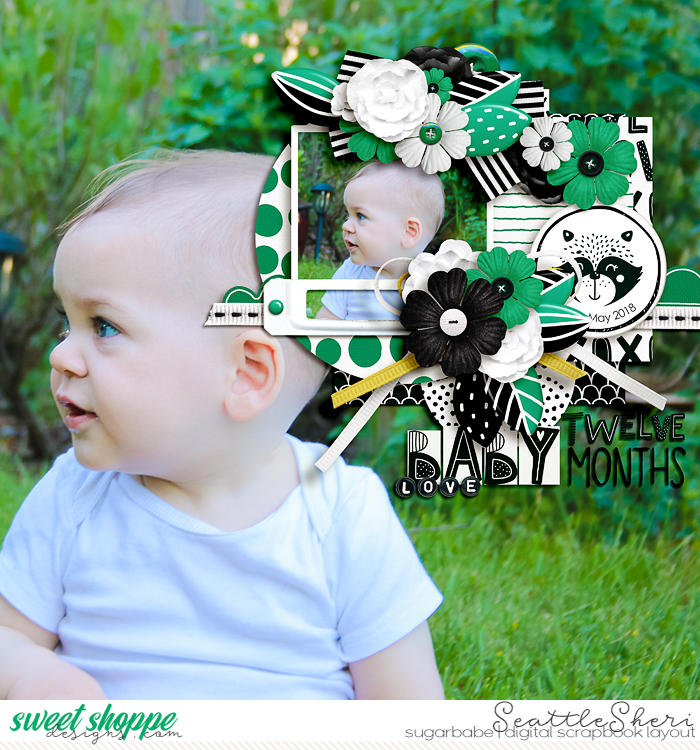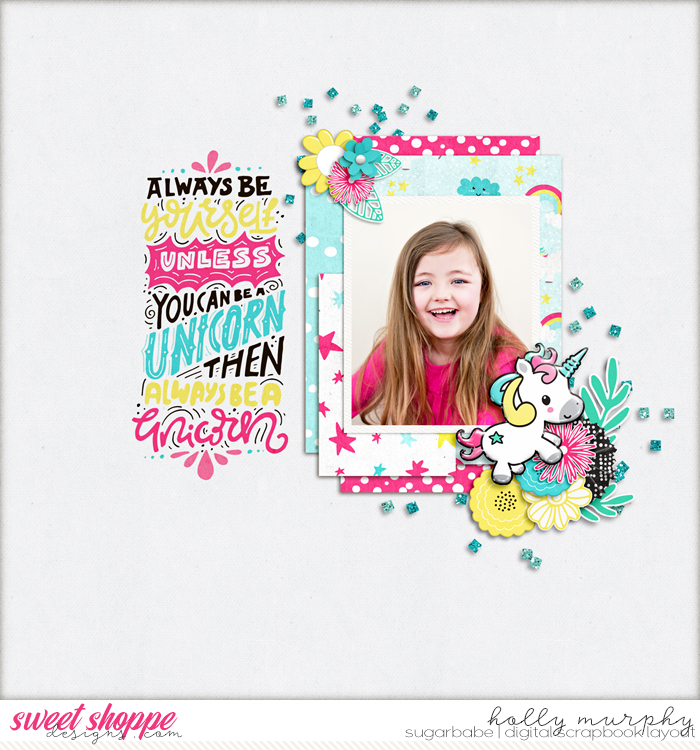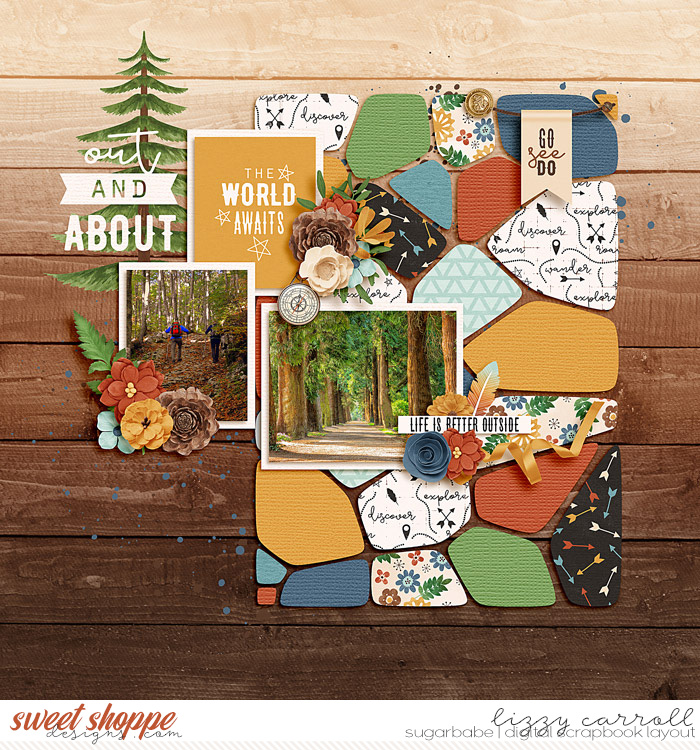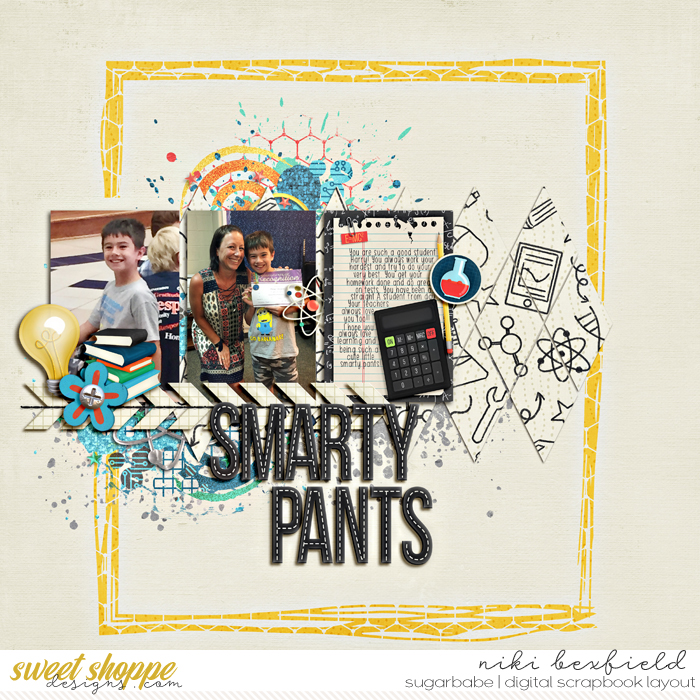 Isn't it all so great? Don't forget to stop by on Tuesday to stock up on your own faves from Janet's Featured Designer 15! Have a super weekend too!