Featured Designer FWP – Rubia Padilha
Happy Friday friends! It's a new day and we're debuting a new Featured Designer! As you know, over the past year and a bit, we've had all of our designers in the spotlight as our featured designers, so we've started fresh with a new series of featured designer FWP products that will center around the letters of the alphabet! Rubia Padilha of Studio Basic Designs is up next with the letter "C", and she has an amazing kit for us—C is for Captivating. I fell in love with this kit the instant I saw the preview. It so soft and beautiful with gorgeous textures and patterns! Take a look . . .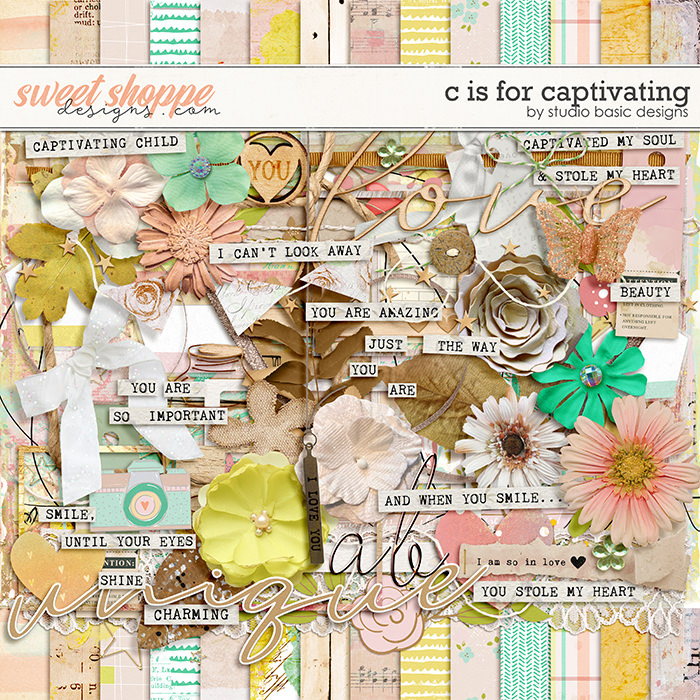 I asked Rubia a few questions about this kit and the process she went through to create it. Here's what she had to say:
Tell us a little bit about the direction you took for your letter of the alphabet.
Well, I first had an idea, but after talking with Robin about it, I went in a completely different direction! Ha! And I am glad I did, since I really like the way the kit turned out. My first idea was "C is for Caring" and Robin came up with "C is for Captivating" (and 10 more, ha!). I love that word in Portuguese so much that I had to go with it. 😃
Did you find it difficult coming up with a concept for your letter?
It was a little bit difficult since I couldn't make the word in English work the same way as it does in Portuguese. So I went and asked for a little help from my team, and they helped a lot. Like I said before, I am really happy about it. I like doing "not so themed" kits to use with daily photos, and I am sure this is one of these cases. 😃
I also asked Rubia a few more questions about herself, her love for this hobby of ours, and some of her favorite layouts or products:
Starting with any letter of the alphabet, show us 5 kits in your shoppe that have names beginning with consecutive letters.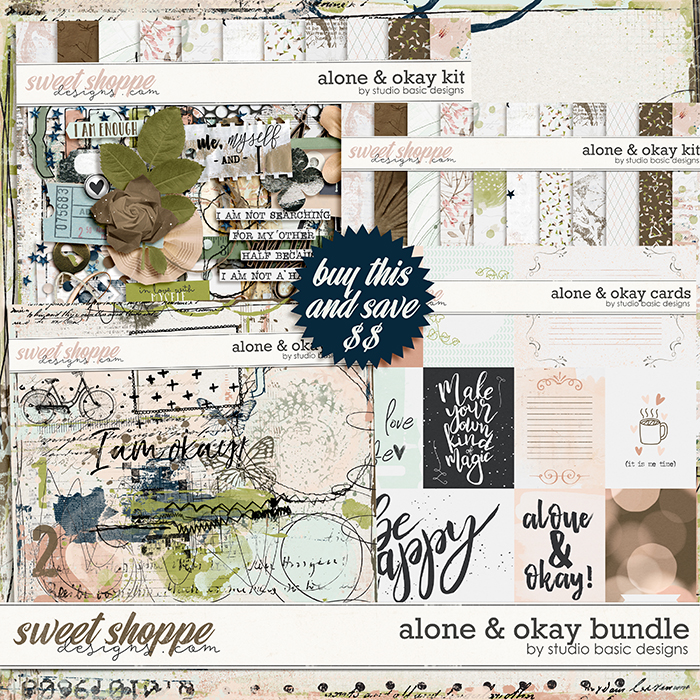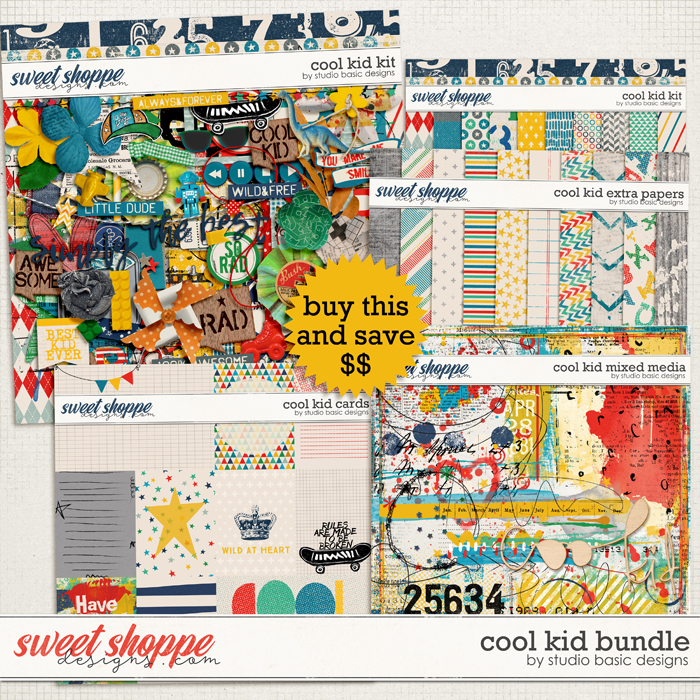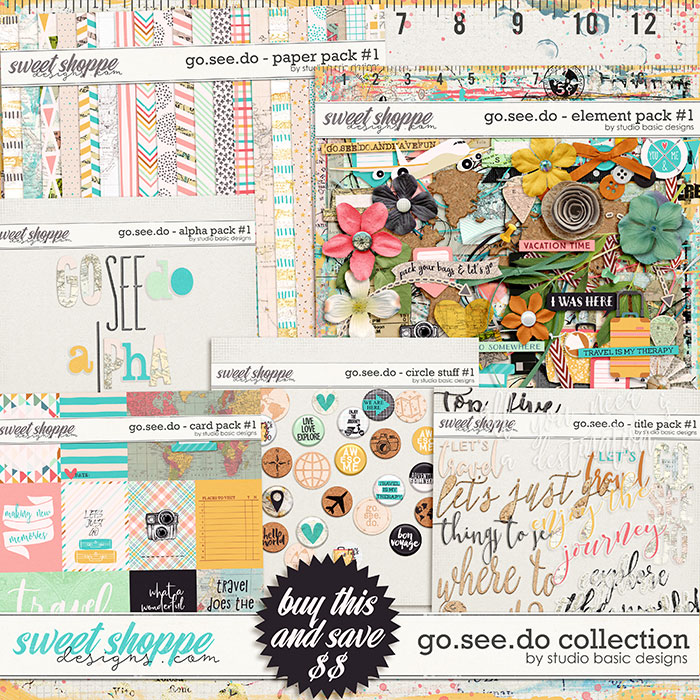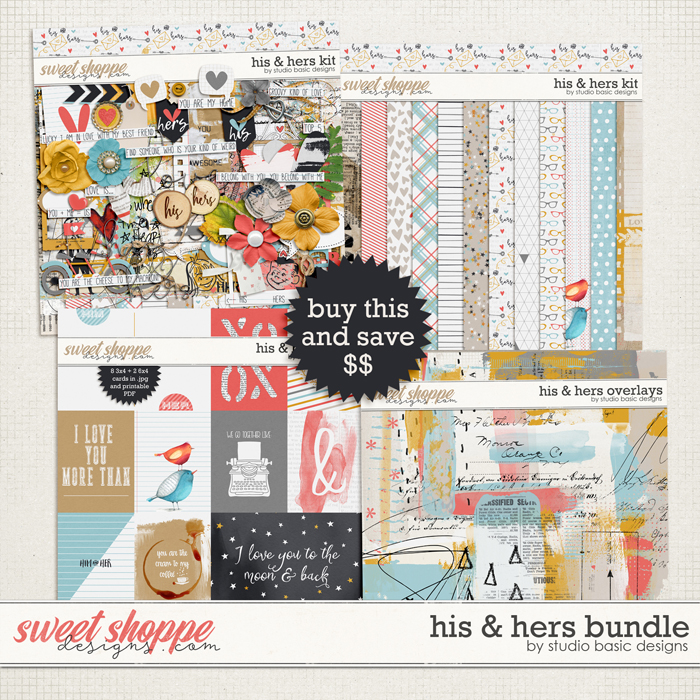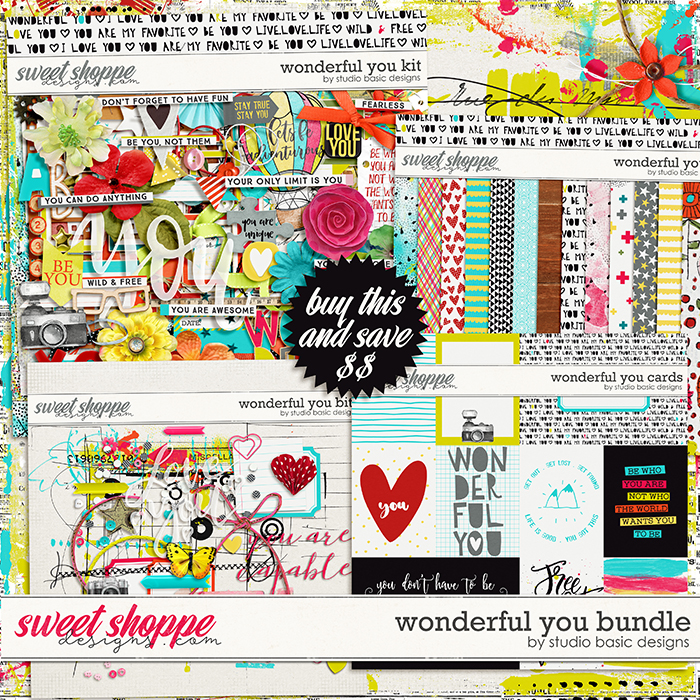 When you aren't designing digital treats, what do you spend most of your time doing?
If I am not working, I am with family. Or reading. Or watching some tv series. But most of the time, I am with family. I even avoid working on weekends and at night so we can have good times together—having fun and making memories. Reading is my other therapy (scrapping is my first, ha!). When the boys are sleeping, I can spend nights reading, and I just go to another place in my mind and rest. Watching tv series' is my "with hubby" moment. We watch a lot of series together and I am really addicted to them.
Do you have a design soulmate? Someone you can always count on to bring out the best in you as a designer? Who is it and why are you so proud of what the two of you have created together?
Well, I can't say I have one, since there are sooo many girls out there who I LOVE working with. I know that I can always count on some of them to work with me and they make the work goes easier. Like Grace. She usually puts me out of my comfort zone with super themed kits, but we spend all the time laughing, and I really enjoy all the hard work (in the end, haha). Working with Brook & Jenn (the three of us working together, or not) is also something I really love to do since they are both my "I wanna be them when I grow up," you know? Val, from Little Butterfly Wings, is my best friend, and she makes it easy to do all we do together, too. As I said, I can't say I have a design soulmate, since I love working on collabs with so many girls. I like mixing and matching styles sp much, and for sure, my favorite works are my collabs. 😃
Show us the last layout you scrapped!
The last one posted, was this one, with an old photo from Di, my husband, and Brian, my kid. They were just walking, holding hands. It was few months after Brian came home. . . . It was a good memory/moment and when I decided to use the Out And About: Apple Picking collection, I knew that was a photo I could use with it. I am glad I did since Di even asked me to turn it into a wallpaper that he could use on his cell phone. 😃
The Babes created some gorgeous layouts with C is for Captivating. They really show off how amazing Rubia's kit is, and we hope their pages inspire you.
So go fill up your shopping cart with $10, and C is for Captivating will automatically be added for FREE! This special offer will only be available through Friday, November 9 when our new releases go live, so don't delay! And don't forget to come back next week when we have a little sneak peek into our fun, bi-weekly sale involving our amazing featured designers! Have a great weekend!