Thursday Treats – Cookie Month 10/4
Did you know that October is Cookie month? What's not to like about cookies? They're petite, portable and perfect for sharing at casual get-togethers. Most families have a few favorites, tried and true recipes that they pull out for birthdays and holidays. Based on their pages posted in The Gallery, the SugarBabes seem to have a sweet tooth for sugar cookies and chocolate chip cookies.
So just in case you want to celebrate Cookie Month with a batch or two of your own, I've gathered up a few products from The Shoppe to help with that:
It wouldn't be any fun to talk about cookies and not share a recipe… so here's my step-mom's favorite easy lemon cookie recipe, Lemon Crinkles.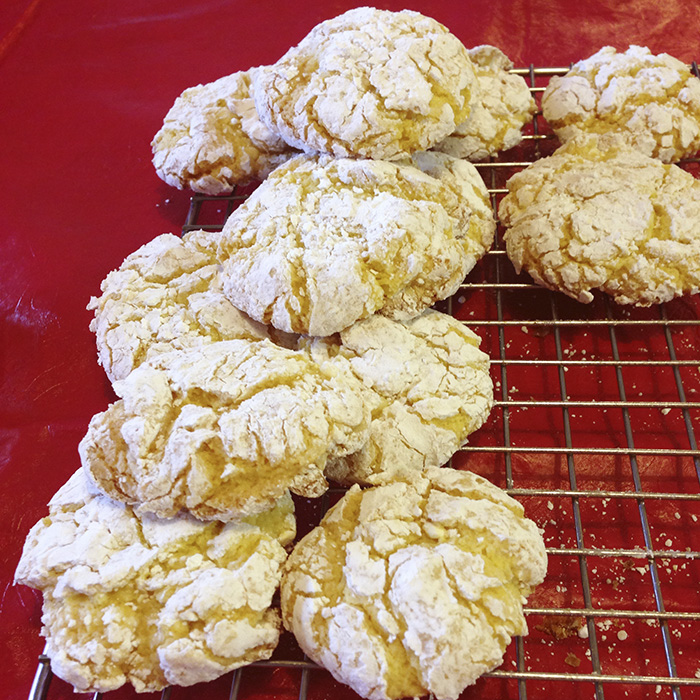 1 package lemon cake mix
2 eggs
1/3 cup vegetable oil
1 tsp lemon extract
1/3 cup confectioners' sugar for decoration
Preheat over to 375 degrees F. Pour cake mix into a large bowl. Stir in eggs, oil, and lemon extract until well blended. Drop teaspoonfuls of dough into a bowl of confectioners' sugar. Roll them around until they're lightly covered. Once sugared, put them on an ungreased cookie sheet. Bake for 6 to 9 minutes. The bottoms will be light brown, and the insides chewy.
So what's YOUR favorite cookie recipe? Share with us in the comments.