Hey Sweet Shoppers!!!
Today I have an easy way for you to grab an extra point for your November Portfolio!  All you have to do to grab that point is scrap a page about a holiday tradition that you share with your family or friends!
Here's one I did recently.  :)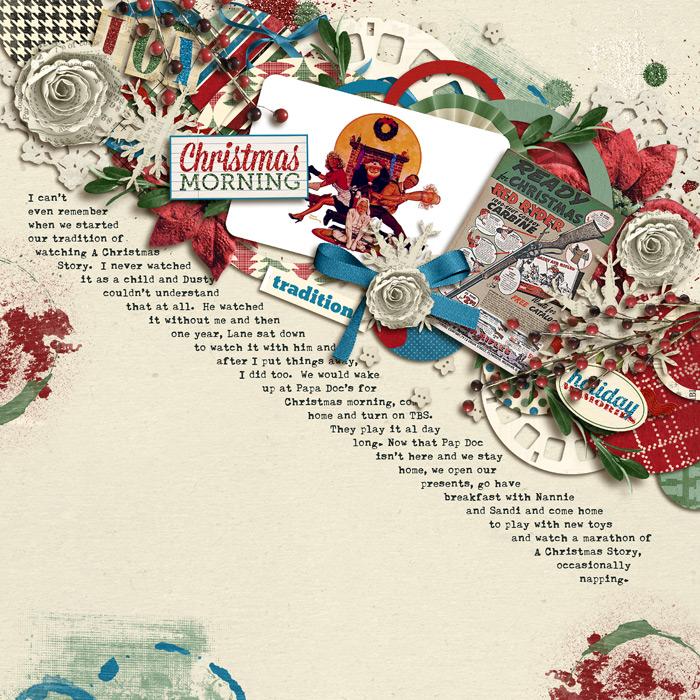 Be sure to link your completed page in the tracker and let us know it's for this bonus challenge!!!
Can't wait to see your pages!!!