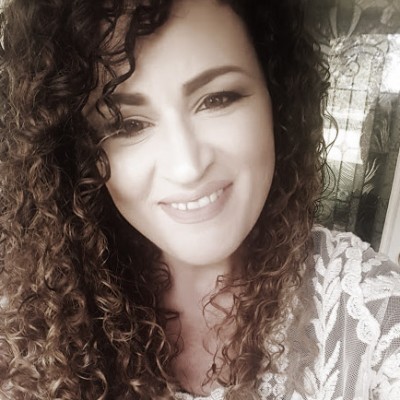 Where do you call home?
Tampa is where I call home, however I am currently living in Northern Indiana until I can get back home!
Tell us a little about your family…
My family consists of the Mr. & I plus 4 (not so) little babies.  These babies are 23, 18, 16, and 12.  These 5 people are pretty amazing if you ask me, they are my world.  We are a loud & intense family that loves to have fun, laugh, play pranks, have dance offs, and just be together – I couldn't imagine life any other way
When did you join Sweet Shoppe Designs & what's your favorite thing about being a member of the team?
I joined Sweet Shoppe Designs in July 2014 and still to today, it feels just as awesome as the day I got my invitation to join this sweet place.  It's not easy to pick one favorite thing about being here, but I love the atmosphere that makes creating come easy.  Sweet Shoppe stays fresh and we are a family.
How long have you been designing?
I just celebrated my 7th year designing as of December 2016
What inspires you?
I think what doesn't inspire is a better question!  I am inspired but so many things.  I see color palettes in everything, maybe a nice quote, a pattern on layette items, or mood board from Pinterest.  I can find inspiration just about anywhere.
Tell us a little bit about your design process…
My design process starts with deciding upon a theme and color.  I then make a general list of what I feel I need to create for that project, which may include rough sketching out any illustrations or paper patterns, then I start creating, sometimes it just flows and other times I may have to remake something once, twice or more!  Each project for me flows differently but my initial process is pretty consistent.  
What is something we may not know about you?
I was a Mural Artist for 10 years when I lived in Tampa.   I painted in over 300 homes and it was one of my favorite jobs ever. I also really love Blackberry Sage Tea.