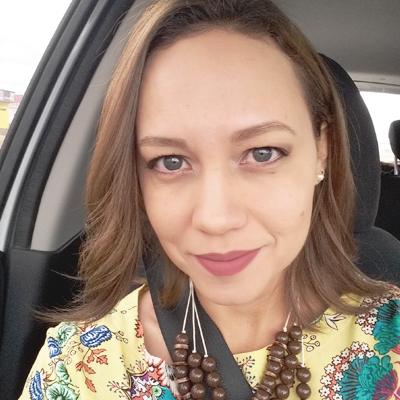 Where do you call home?
I live in Northeastern Brazil.
Tell us a little about your family…
We are a small family, me and hubby, with whom I am married for nine years and our 3 little doggies!
When did you join Sweet Shoppe Designs & what's your favorite thing about being a member of the team?
I joined SSD in June 2014 and as for most of the other girls here it was a dream coming true! One of my favorite thing here is how we work as a team! I always loved the scoop/dip kits and now that I'm here I can work not only at the same shoppe but also as a partner with the most talented designers in the scrap world! I know it sounds repetitive but I really feel like I'm at home and I love that!
How long have you been designing?
I've been designing for about 6 years… I just refuse to think it's more than that! lol
What inspires you?
I'd say anything as long as I am in a good day! Nature, colors, pinterest… all the little things!
Tell us a little bit about your design process…
I always prefer to think about a theme and go for the colors but sometimes when I'm looking for color inspiration I end up choosing a totally different theme according to the colors! After defining colors and theme I like to list about the kit style, like what to draw, what ellies to do/scan and patterns… after having a list ready (what is super handy) I start sometimes with papers or doodling. I don't have any specific order I just let my creativity flows!
What is something we may not know about you?
Before becoming a designer, I worked as a children's teacher for 11 years! I used to love teaching specially when I started teaching English but I was really tired of all the work outside my home and then I met scrapbooking, started designing and quit my job! I never got regret about that decision! I LOVE both scrap and being able to work at home!