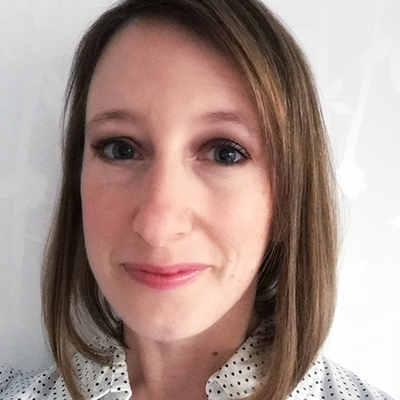 Where do you call home?
I live in the Midlands in the United Kingdom.
Tell us a little about your family…
I met Simon (online!) in 2001 and we bought our home together in 2002. A couple of years later we got married in Mauritius . We are mummy and daddy to an amazing cheeky chappy otherwise known as Keaton who arrived in May 2014.
When did you join Sweet Shoppe Designs & what's your favorite thing about being a member of the team?
I joined Sweet Shoppe in August 2015 and felt at home instantly. The staff and designers are just AMAZING to work with and are so much fun!
How long have you been designing?
I've been tinkering with digital design for eight years and dabbling in Mixed Media for around four years.
What inspires you?
So many things, music, feelings and emotions, home decor, old paper and books, mixed media art, art journaling, mail, stamps and marks, the list goes on!
Tell us a little bit about your design process…
I almost always start with the papers and that means chilling out at my art desk with lots of acrylic paint, homemade stencils, and most of the time a gelatin plate and some loose papers to start printing. Sometimes I have ready made papers in my art journal that will inspire me and i'll continue to work on them or other times i'll create brand new mixed media backgrounds. Once I have a whole bunch of prints that inspire me I'll scan them at high resolution and then edit them and manipulate them in Photoshop until I have a co-hesive set of papers to form the basis of my Kit. It's then that I sit on an idea and let it 'brew' in my head. Sometimes the papers speak to me very quickly and it's clear what direction the Kit will take and I make a start on the elements, and other times the Kit can take a lot longer to come together.
What is something we may not know about you?
Before designing I worked in the Banking Sector. I've been a Customer Service Advisor, Mortgage Underwriter, Trainer and Complaint Handler all for the same company. I loved my job and the people I worked with but after nearly ten years of service I took a break and decided not to go back and followed my heart designing Kits full time. In my spare time I love to chill out with my little man, he loves the park and the library, turning out drawers and cupboards and helping with chores around the house. Music, Movies and TV series keep me busy too, the latest albums I listened to were Currents by Tame Impala and A head full of dreams by Coldplay. The latest TV series I watched was Orange is the new black season two.